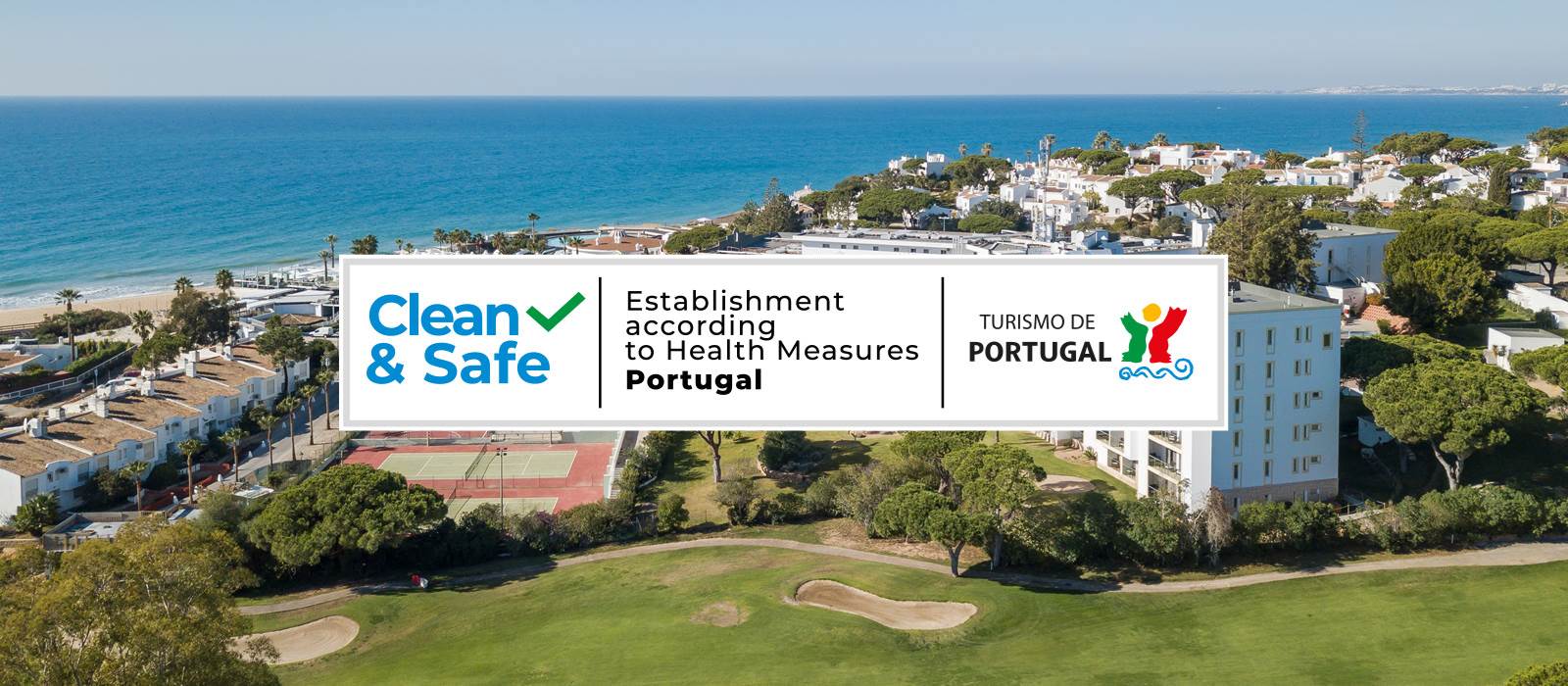 Guest Safety & General Policies
How We Keep You Safe in the Algarve
Guest and staff safety are of the upmost importance to us. We are going above and beyond all recommended guidelines to ensure our hotel is as safe as it can possibly be for everyone who works here and visits us.
We have invested in rigorous training, put together a COVID-19 taskforce, and implemented a range of rigorous policies that will see us through unusual times. As our understanding of what the future holds develops and changes, so these policies and procedures will evolve.
Social Distancing, Hand Hygiene & Safety Policies
We follow and exceed the guidelines and recommendations of our local authorities
Have set up a COVID-19 taskforce to provide training, safety directives and to implement the latest policies as defined by global and local guidelines
Established social distancing measures throughout the hotel
Increased cleaning and hygiene initiatives
New hand hygiene policy deployed
Hand sanitiser dispensers available in all public areas
Regular disinfection of exposed surfaces, such as card terminals, computers, keyboards door handles and desks
Established policy and procedures for dealing with colleagues and guests who become ill
To help combat COVID-19, all guests should:
Observe social distancing
Avoid hand contact
Wash hands frequently
Use hand sanitiser frequently
Cover mouth and nose when sneezing
Avoid touching the mouth, nose or eyes
What to Do if You Become Sick
The hotel has detailed procedures for dealing with sickness or injury. Contact reception immediately, so our confidential team can provide local assistance via an on-call doctor or pharmacy service in the first instance.
Housekeeping & Cleaning Measures
The hotel's COVID-19 taskforce has implemented a range of new policy and procedures for all cleaning and housekeeping team members. These methods exceed the guidelines laid down in the local authority guidelines, and are designed to provide the safest possible environment for both guests and staff.
Hand Sanitiser Dispenser
Available in the following locations:
All entrances and exits
At the entrance of all bars & restaurants
In all back-of-house staff areas
Kitchens (HACCP)
Next to each stair landing
Next to each elevator
In all remaining public areas
These dispensers will be monitored on a regular basis along with all WC and bathroom facilities and amenities.
Cleaning of Public Areas & Rooms
The hotel already operated a rigorous cleaning regime across all areas of operation, increased frequency and other procedures have been added to ensure:
Frequent cleaning and disinfecting of all public areas
Strong disinfecting agent used in all bathrooms, followed by adequate rinsing
Alcohol based sanitiser to clean areas and amenities not suited to disinfectant, e.g. phones, TV remotes, door handles, lift buttons etc
Laundry washed in cycles of a minimum of 70°C
Hotel rooms deep cleaned after checkout
Maintain disinfectant levels at maximum normative levels for both the water distribution network and the swimming pools
Whilst hotel rooms are being cleaned, neither guests nor their pets will be able to remain in their rooms. There will be a two to three-hour window allocated for cleaning rooms from start to finish. A courtesy card detailing instructions for this process will be provided by our team during your stay.
How We Will Keep You Safe at Dona Filipa Hotel