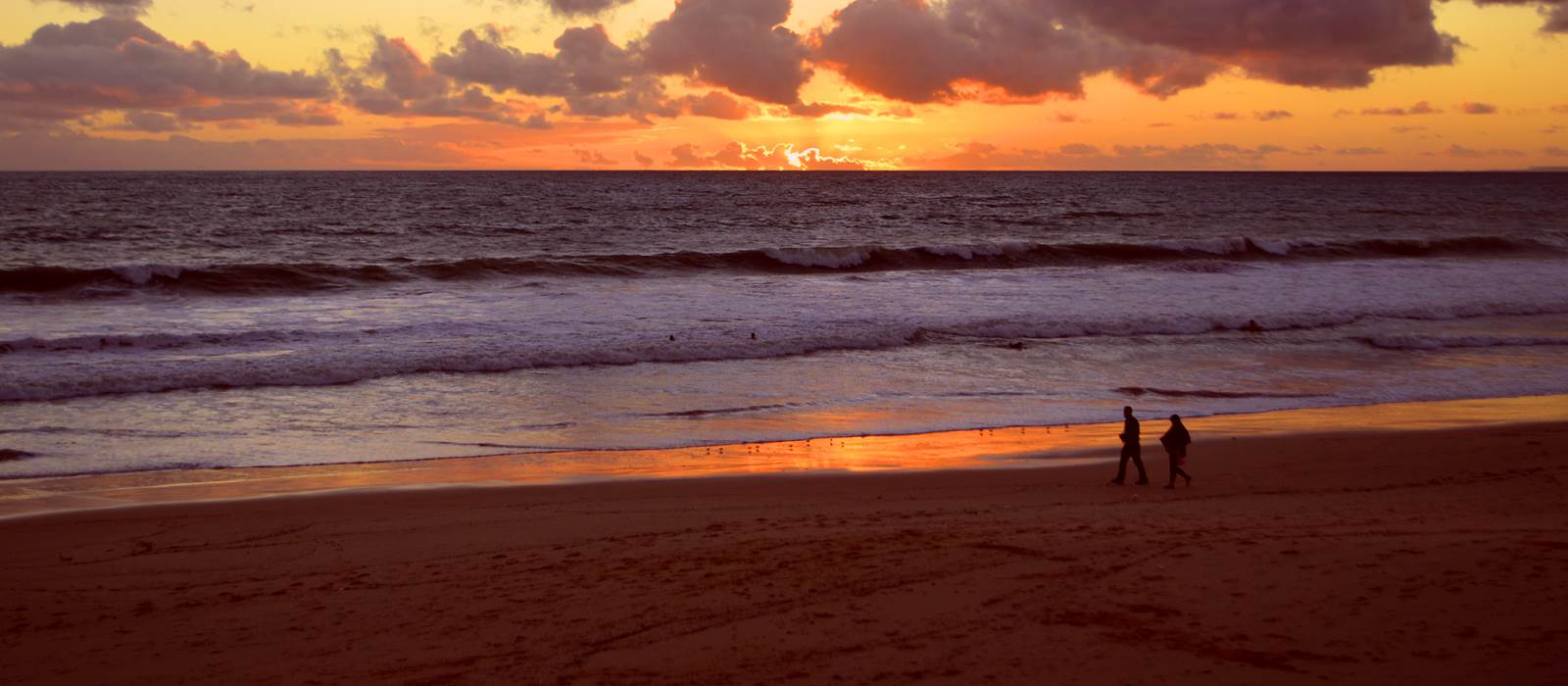 Go Outdoors: Walk, Hike and Cycle in the Algarve
It's no secret Vale do Lobo is an action-packed resort. From golf to water sports, tennis to yoga, guests visiting the luxury resort can take part in a huge range of activities, sports and classes during their holiday. But one of the most enjoyable ways to raise your heart-rate at Vale do Lobo, won't cost you a penny. There are several picturesque hiking trails in and around the resort to enjoy the fresh air, explore nature and take in the stunning sea views. Rent bicycles, put your walking boots on or go for a jog along these beautiful trails next time you visit Vale do Lobo.
The São Lourenço Trail: A Taste of Local Culture
Just a short 15 minute drive down the coast from Vale do Lobo, is the Quinta do Lago resort – and the ideal place to start a walk or cycle. The São Lourenço Trail goes right through the salt marshes and lagoons of Ria Formosa Nature Reserve where you can spot aquatic birds such as the rare Purple Swamp-hen and Flamingos, as well as the famous Portuguese Waterdog. Here you will also meet the friendly locals who expertly farm shellfish out on the tidal flats.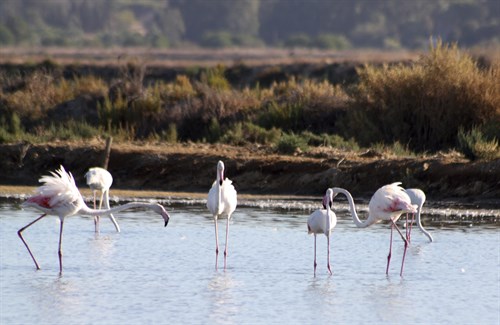 If you're on foot, head to the dunes for superb views but you might want to avoid the sands if you're on bikes! You'll end up at Faro Island and, when it's low tide, ramblers can explore the other smaller isles of golden-white sand with crystal clear turquoise pools. Here you might spot sea anemones and starfish in the warm, shallow waters or glimpse a Glossy Ibis.
Instead of heading South-East down the coast, you could take a Western route out of Quinta do Lago, in the direction of the lake. These trails lead to the Dunas Douradas beach club –for an ice-cold drink at the end of an energetic ramble. Wander shady forests of huge carob trees and Eucalyptus groves. In the woodlands, you can spot the colourful Hoopoes and listen out for the Sardinian Warbler. Alternatively, stay near the lake to glimpse the luxury private villas that line its banks.
 In this wood you can also find 2nd century Ancient Roman ruins. They used this area to make a popular condiment of the time – garum – made from fermented fish intestines! If you get peckish and would rather taste something more contemporary, there's the Casa do Lago restaurant on your route so pop in for a bite.
The Ludo Trail: A Paradise for Nature-Lovers
Just beyond Quinta do Lago, still only around a 15 minute drive from Vale do Lobo, ramblers will find the Ludo Trail. This route is best explored in the late afternoon or evening – the sunset views over the sea are incomparable. The trail is also popular because it is a paradise for nature-lovers and bird-watchers. We recommend taking a nature book along if you want to identify the wildlife you see along your route, as well as a good camera and pair of binoculars. From scarlet dragonflies to flamingos, marine birds to huge jumping fish, there's never a dull moment on the Ludo Trail.
When you arrive you'll see your trail has lagoons on either side but the vegetation and wildlife in each of these is very different, because of their position in relation to the sea. To the right is a more constant, settled ecosystem as it's slightly away from the ocean – here you'll find moorhens, ducks and coots who use the bulrushes and reeds as their homes.
On the left side, slow-moving saltwater means the plants are mostly sea-thriving and the life they sustain is aquatic. The salt pans that make up this area are home to a variety of wader birds whose long legs are perfect for these salty marshlands. Walkers should look out for the Spoonbill and Black-winged Stilt paddling around the lagoons. On the mudflats, you'll observe the Greenshank or Kentish Plover, probing the sludge for sea worms and small fish.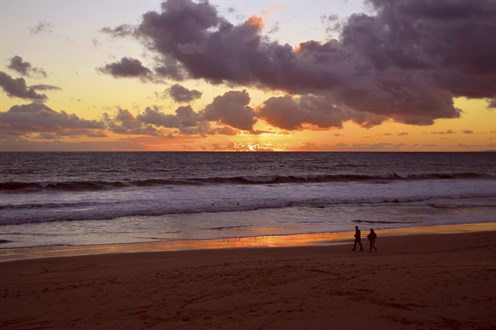 Once out of the forest, you'll head for the beach where, if you're lucky, you can see Mediterranean Turtles soaking up rays on the beach. They are quiet, private animals so you must be silent to see them – patience really pays off here. Walking past the huge, pyramid-like piles of sea salt, you'll notice they vary in colour from red and orange through to yellow and the crystal-like white we are familiar with – this is due to different bacteria in the salt.
Turning left back onto the original path you started on, if you've timed it well, you will see the fiery orange glow of the sunset, intensified in the reflection on the sea. This vantage-point offers an utterly breath-taking view – put your camera and binoculars away and just take in the changing sky.
Head West: Vilamoura Sandy Routes
Just a 25 minute drive up the coast West from Vale do Lobo, is the resort of Vilamoura. This area caters to those seeking an active holiday – as well as golf, they have a public bicycle system and plenty of safe cycle lanes to get you moving.
Getting off the beaten track in Vilamoura is easy. If you start at the popular Millennium Golf Course you'll come to a junction where you join the main avenue – here you take a right turn. At first you will walk through peaceful, residential areas but this will eventually lead you to a beautiful trail right through the rushes. There are lots of sandy trails around here that all lead walkers in the direction of the beautiful Falesia beach.
Keep an eye out for wildlife along these sandy pathways – you'll meet a river and if you stick around long enough, you will see an array of birds and other species. When you get to the beach itself, cross over the river by taking the bridge to enjoy the coastal views.
Walking the soft sand is great exercise as it works your body harder than working on flat, hard surfaces… and this is one of the longest stretches of beach in Portugal! There is also a river route if you want a different return journey – just walk alongside the river you'll have crossed to get to the beach and spot some Algarve wildlife. This river leads out into the ocean and is teaming with fish – kids in particular will love this alternative. There are also a number of beach clubs dotted along the route to rest tired feet and quench your thirst.