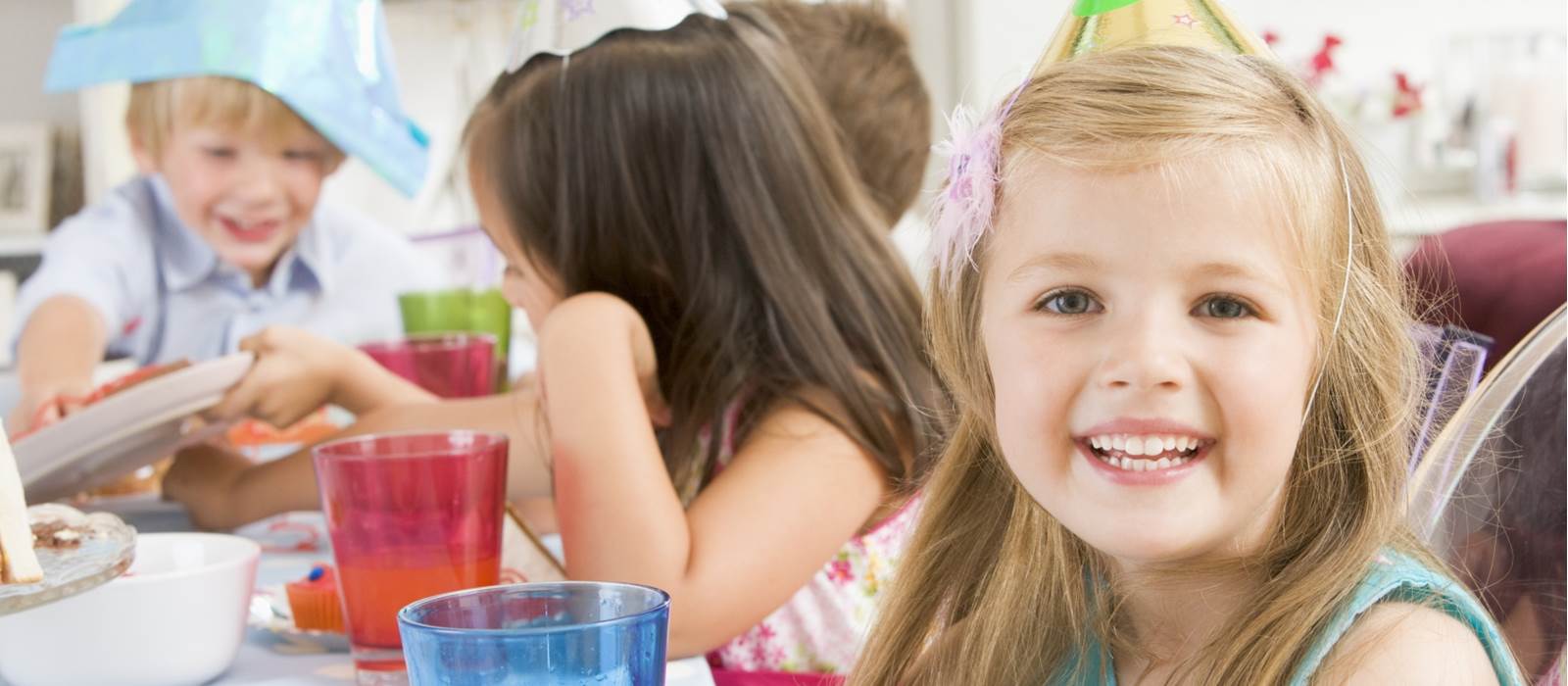 The Perfect Birthday Party Venue in the Algarve
With Tailored Party Menu Packages
Dona Filipa Hotel's Kids Club - The Kangaroo Club, the ideal venue in the Algarve to have a child's birthday, or any other special event, simply unforgettable! We'll take care of everything, enabling you to enjoy this day without any concerns! At the Kangaroo Club children have access to an area of 2000m2 of absolute fun, where safety and care from specialized staff is guaranteed. The Club is the perfect place for a birthday celebration, as children may run around freely, play outdoor games or have a fabulous time in the swimming pool or jumping castle (during summer); or simply opt to stay inside and play games - all included in the party package. Should you wish a private event, we are able to close the Club, availability permitting.
During periods that the Kangaroo Club is open to the public, the parties are held in a private area of the Club, however, children have complete access to all facilities of the Club (except for the mini golf, please refer to Party Animation).
Party Menu Packages
Joey's party packages have a duration of 3 hours, with a minimum of 10 children.
For birthday parties with more than 25 children, the birthday girl or boy gets their party many package for free with compliments of the Kangaroo Club!
Birthday parties should be booked a minimum of 2 weeks prior to event, and is always subject to the Kangaroo Club's availability and confirmation. In order to cater for all needs, the Club offers parents the choice of three party menus:
Menu Package
Joey 01
Soft drinks & water; sandwiches, potato chips, popcorn, fruit jellies, sweets, miniature sweet pastries
16.50 €
per child
Joey 02
Soft drinks & water; mini hamburger or hotdog, potato chips, popcorn, fruit jellies, sweets, miniature sweet pastries
 

18.00 €




per child

Joey 03
Soft drinks & water; mini pizzas, potato chips, popcorn, fruit jellies, sweets, miniature sweet pastries, ice-cream, fresh fruit salad
19.50 €
per child
All packages include: Kangaroo party invitations; Birthday cake (Chocolate or vanilla - Different birthday cake motifs possible); Goodie bag per child
Party Activity Packages
During birthday parties, our team carries out little activities and games to keep the fun to a maximum. During the summer months children are able to enjoy our jumping castle at no cost.
An extra facility that children love... The Kangaroo Club's 18 hole mini golf course! For the small additional charge of 1 € per child, parents may include this activity in their child's birthday package. However, some parents want to make their children's birthday an extra special event - we've thought of that too and offer 3 activity packages:
Activity Package 
Sporty
Joey
3 hour package: 1 party animator, Face painting, Balloon twisting, Gymkhanas, Traditional games
125.00 €
Puppet
Joey
3 hour package: 1 party animator, Face painting, Balloon twisting, Crazy hairdos, Puppets
125.00 €
Jumping
Joey
3 hour package: 1 party animator, Face painting, Balloon twisting, Crazy hairdos, Traditional games, Exclusive jumping castle
250.00 €