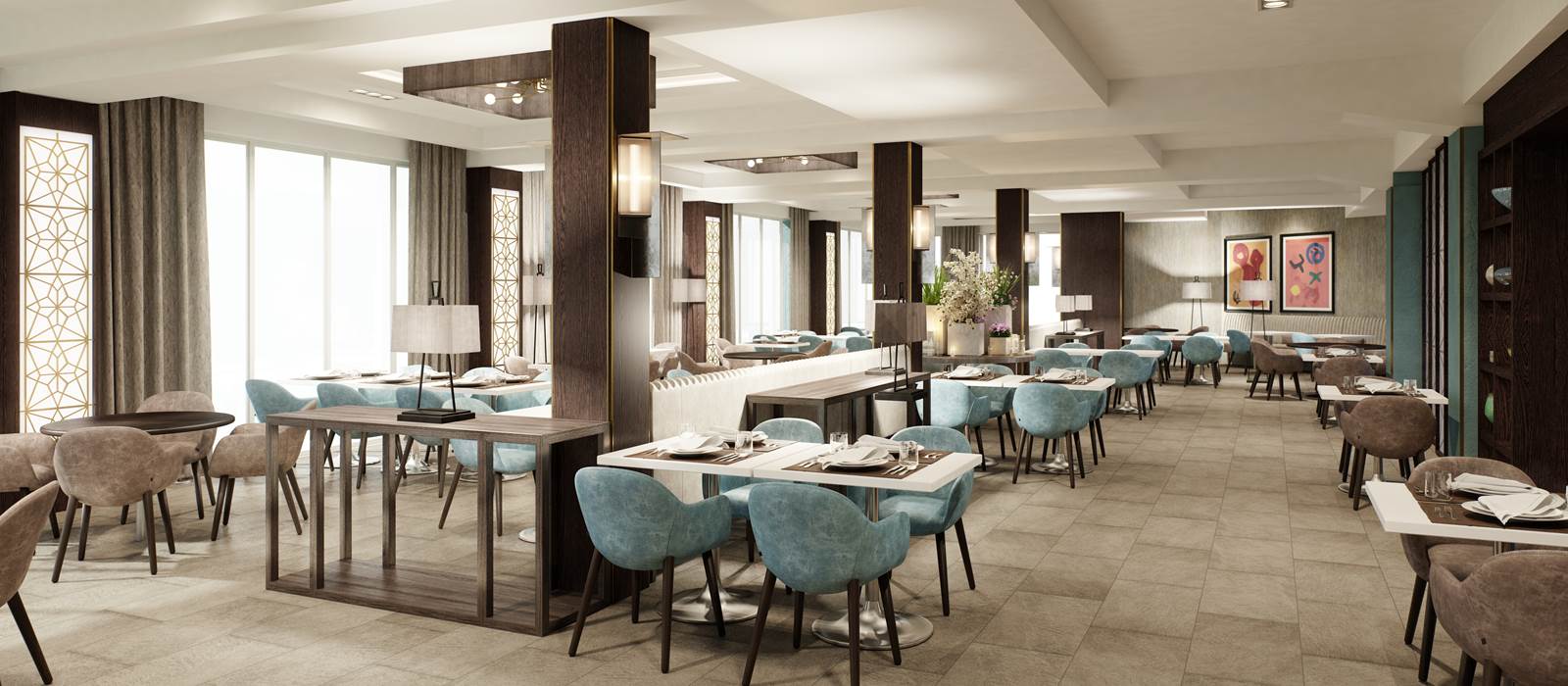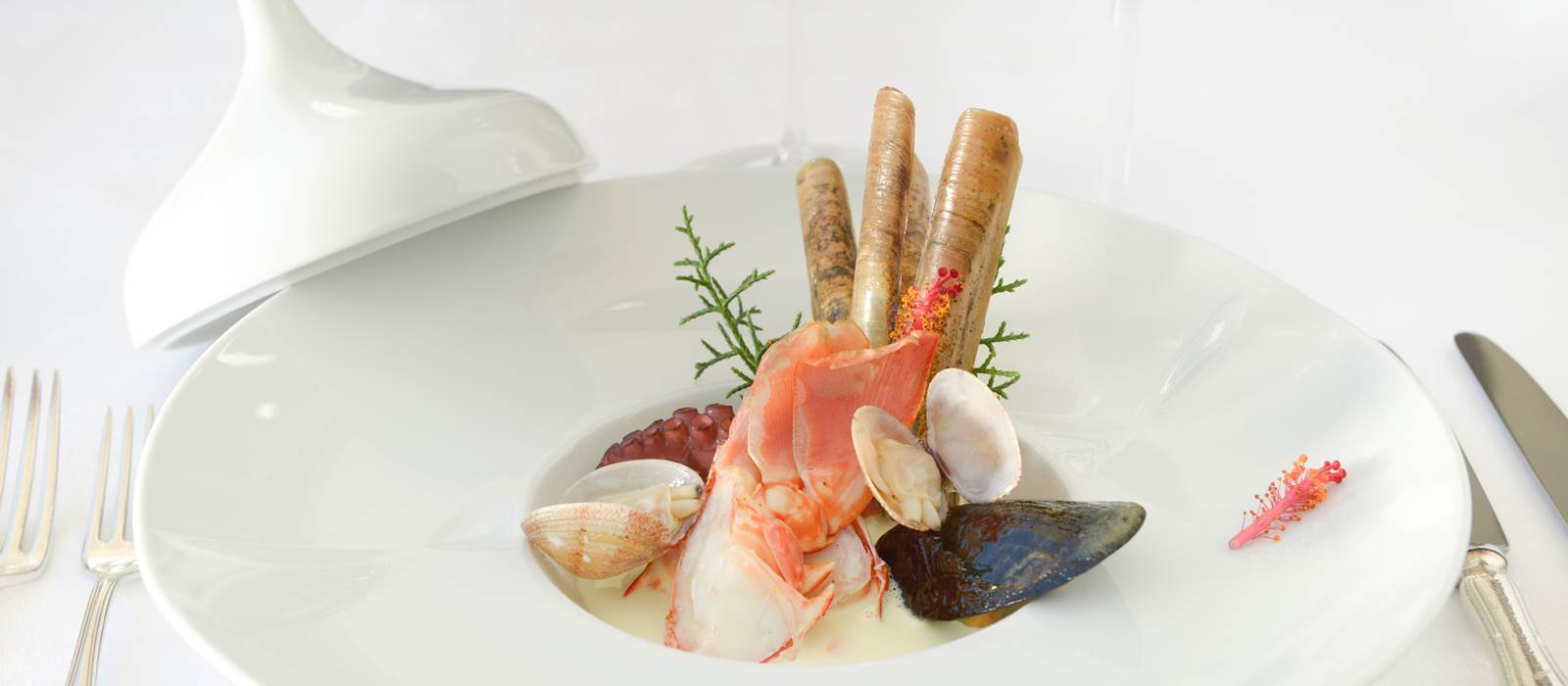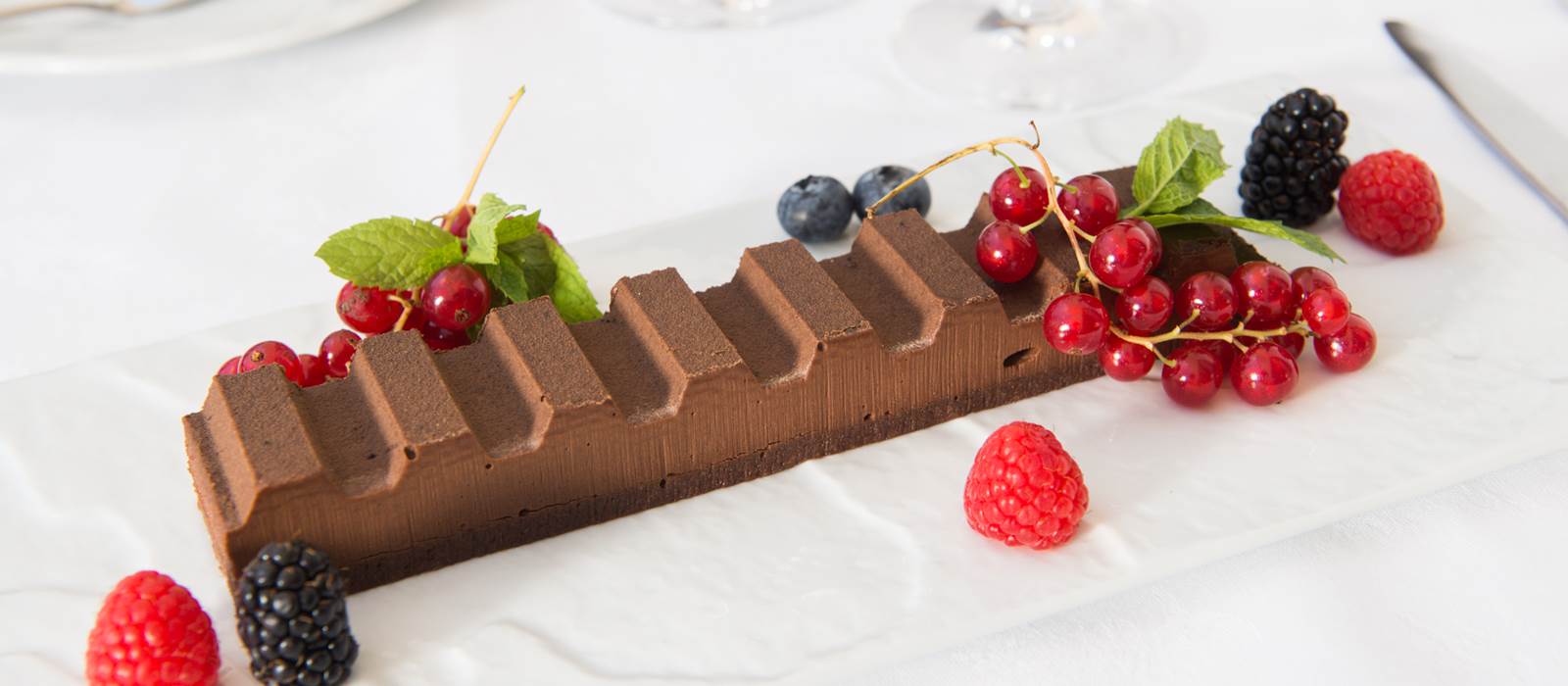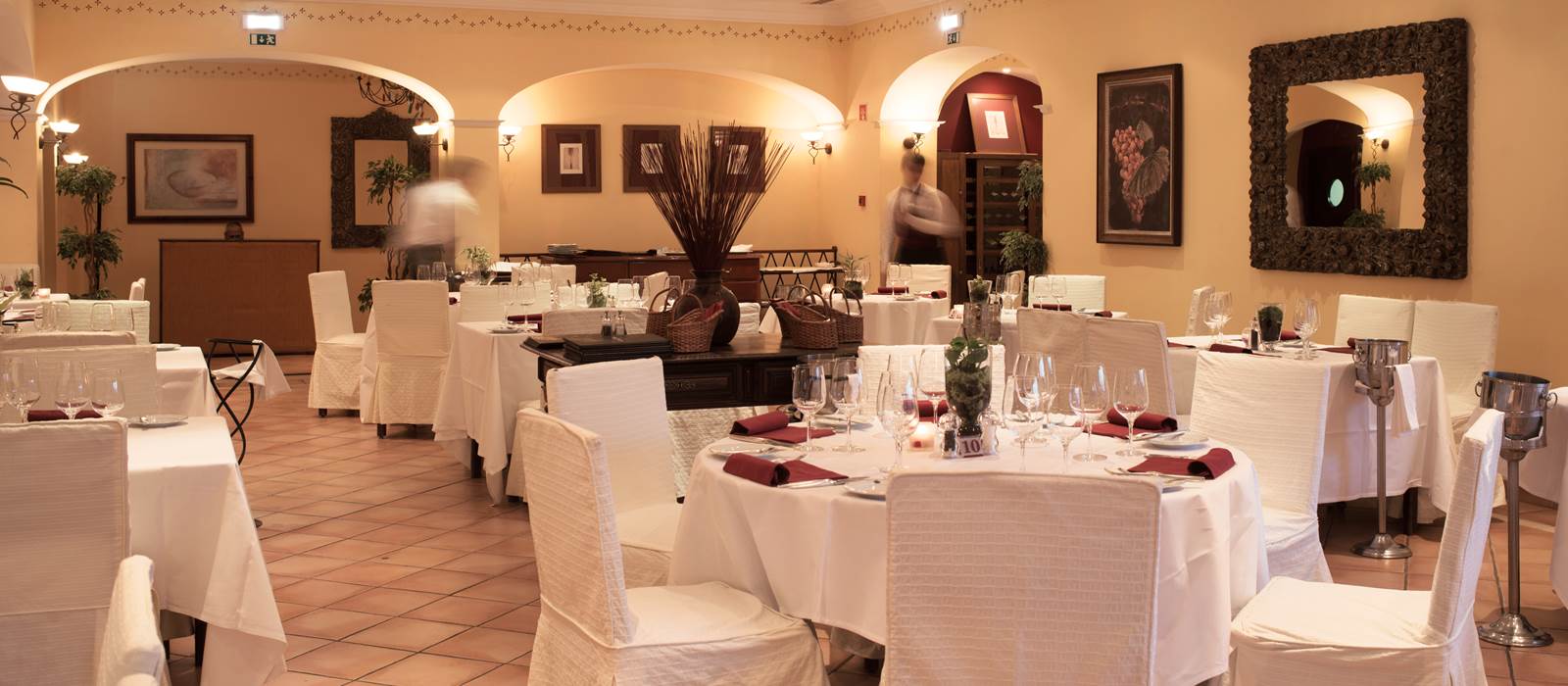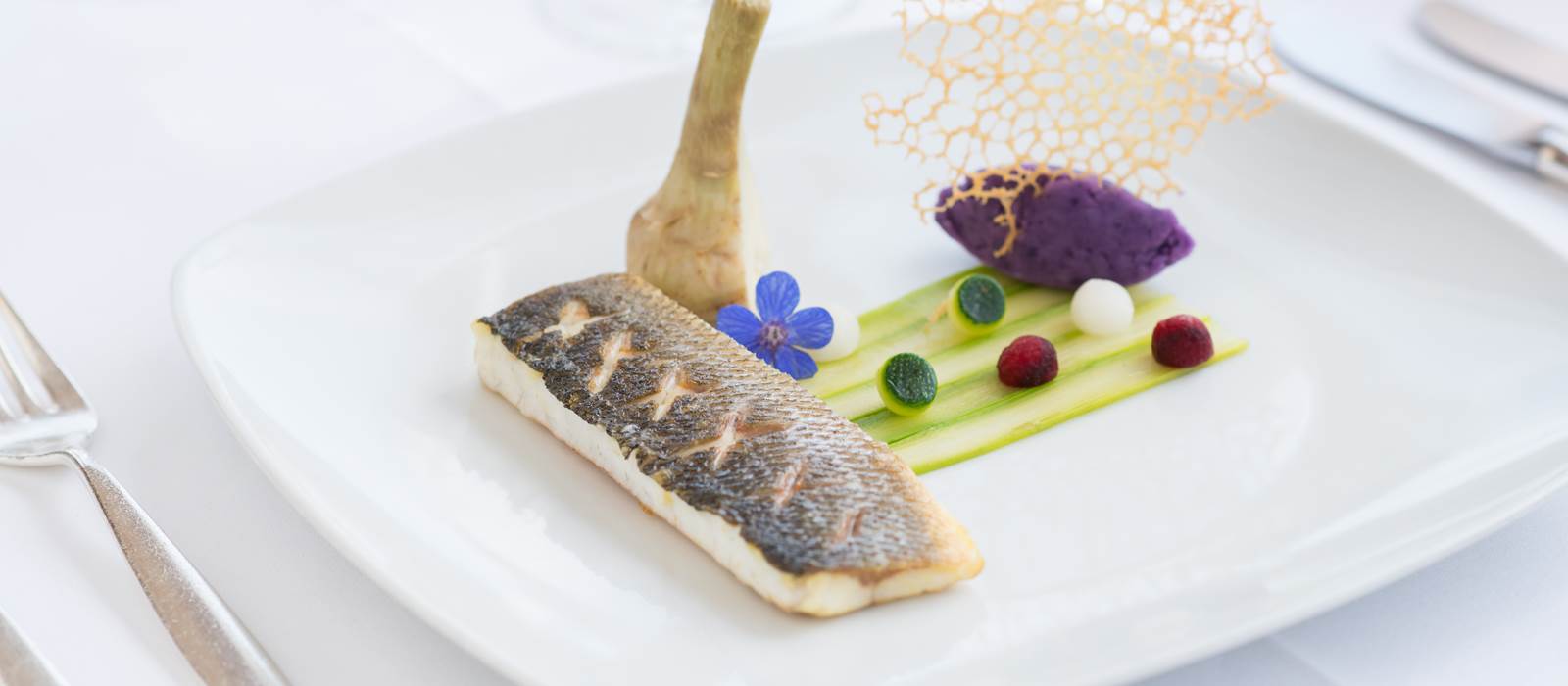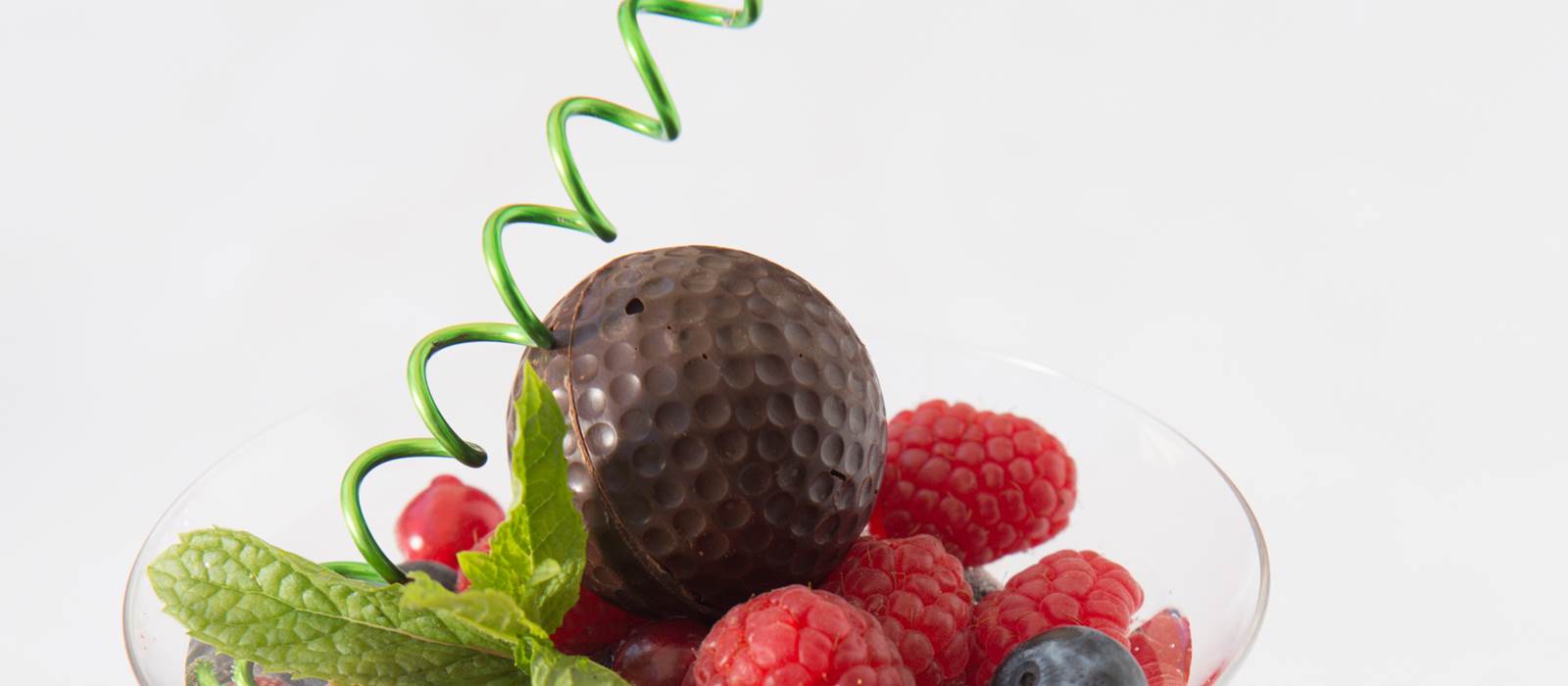 Drinks & Dining Facilities at Dona Filipa Hotel
The concept of elegance combined with a touch of uniqueness is provided in all services at the Dona Filipa Hotel, especially within its dining facilities. The comfortable atmosphere in all the public areas, bars and restaurants is enhanced by the quality of staff on hand to tend to your every need. Expert service and elegant surroundings ensure a memorable dining experience at the Dona Filipa Hotel.
Culinary Richness
Portugal is renowned for its culinary richness and the restaurants at Dona Filipa Hotel certainly reflect this in the traditional charm and beautiful settings of each dining experience. Our dishes are prepared with the freshest ingredients in the Algarve, by experienced staff, to guarantee a unique dining experience.
Whatever your tastes may be, from seafood specialities to regional or international cuisine, Dona Filipa Hotel's restaurants and bars are at your service!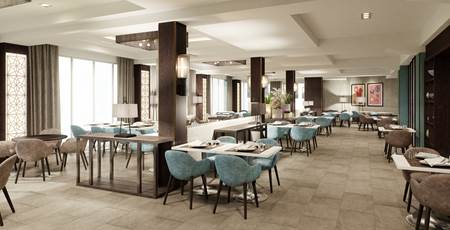 Kamal Restaurant
Exquisite and Extravagant Buffet Dining
Kamal Restaurant, Dona Filipa Hotel's new main restaurant revives guests' appetites with exquisite daily buffet breakfasts and extravagant themed buffet dinners including an array of international and regional delicacies.
Explore the Restaurant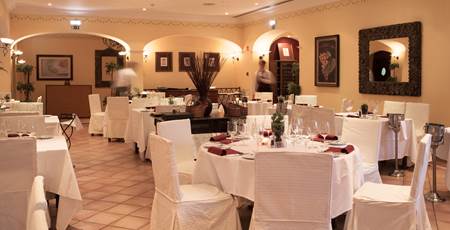 Dom Duarte Grill Restaurant
The Art of Fine Dining with a Traditional Flair
The Dom Duarte Grill Restaurant, Dona Filipa Hotel's fine dining restaurant, offers a superb mixture of international and Portuguese cuisine which will definitely please any demanding gourmet lover.
Explore the Restaurant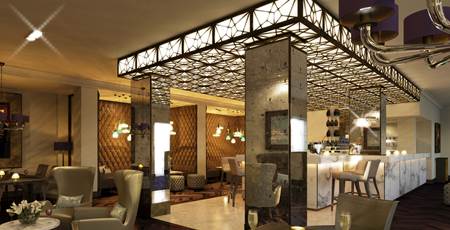 Duques Lounge Bar
A Modern Elegant Cocktail Bar in a Calm Algarve Setting
Guests wanting to delight themselves with an afternoon drink, evening cocktail or simply a place to relax may do so at the newly opened Duques Bar: An oasis of calm, offering soothing music, quality entertainment and expertly mixed drinks.
Explore the Lounge Bar