Christmas Dining & a 007 Themed New Year's Eve
Book your stay and add all festive dining options
No matter how you say it: Feliz Ano Novo... Happy New Year... Bonne année... Feliz Año nuevo... Fröliche Neues Jahr...
The most important thing is that you celebrate the dawn of 2019 in exceptional surroundings with those nearest and dearest to you.
So this year, why not join us in the sunny Algarve for a host of festive dining, exceptional events, and a show-stopping Year's Eve Extravaganza?
Party like 007 at Dona Filipa's New Year's Eve Party
The Dona Filipa tradition of big parties, great entertainment and exciting themes is alive and well. This year you can join a line-up of secret agents, glamourous Bond girls and tuxedo wearing villains… as we go all out with our 007 themed New Year's Eve party.
Right now our team is preparing a huge array of surprises for this golden evening… so get set to spend a magical time with us, your family and a whole host of well-dressed VIPs
Book Your Perfect Five Star Stay & Dining
We want to make sure your special Christmas or New Year Break is specially tailored to give you the festive getaway of your dreams.
So whether you want a relaxing spa session, unlimited rounds of golf on our award winning courses, a host of exceptional Christmas cuisine, or an invitation to the biggest party of the year… we can make it all happen.
Simply click on the Best Rate box on the right, and select the inclusions you want during the booking process.
All Christmas & New Year festivities are open to both residents and non-residents, so please book early to avoid disappointment.
To Book Dining Only
Make your table reservation directly by the links below or emailing us: donafilipa-reservations@jjwhotels.com 

Festive Dining & Events at Kamal by Dona Filipa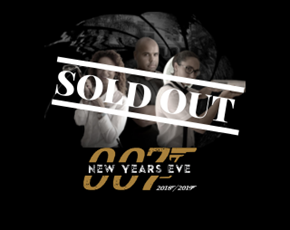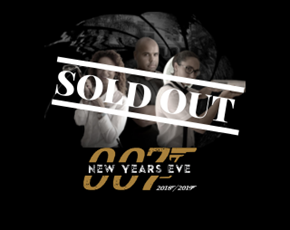 New Year's Eve 007 Party
SOLD OUT
Dining, live music and a 007 themed extravaganza at our exceptional Kamal Restaurant. Guaranteed to be an experience to savour.
See Menu