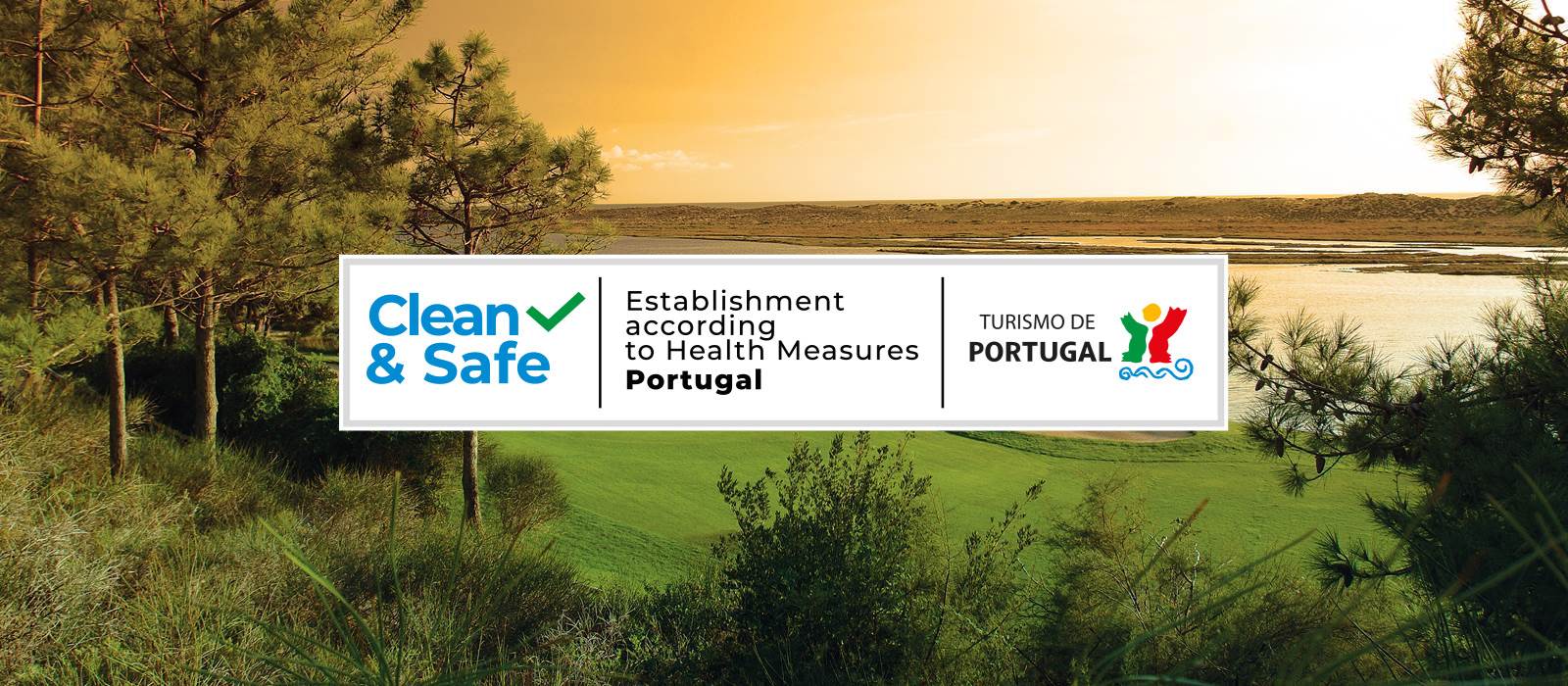 Keeping You Safe on Our Golf Courses
New Rules For Algarve Golf
All members of the golf and maintenance teams have been fully trained on a host of new guidelines and protocols designed to make golfing on our courses safe and secure. Rigorous cleaning regimes have been set up, along with social distancing and a host of new policies that go above and beyond the recommended guidelines.
We want our golfers to have the best possible experience, and for everyone to remain safe as they do so. Please find our new safety guidelines below:
General Etiquette
Golfers must not attend any course or facilities if they are exhibiting symptoms such as cough, fever, or difficulty breathing
All players must observe social distancing and keep two metres away from staff and other golfers at all times
All guidelines will be presented on scoreboards around the course and facilities
On the Golf Courses
Reservations must be made in advance of the game via phone or email. Golfers may only attend the facilities on the day, following confirmation by the golf course – and always adhering to the rules laid down in the General Etiquette section
Rakes will be removed from bunkers. Sand must be smoothed back with feet or club
Buggies and rental equipment will be carefully disinfected by staff before and after use
Training and Warm Up Areas
New social distancing protocols are now in effect on the driving range and all practice facilities
Hand sanitiser dispensers have been placed in the practice area
When training with a golf pro / coach, social distancing must be observed, along with the use of the relevant PPE equipment
All training equipment will be sanitised by the golf pro / coach
Golfers will wait (at their allotted time) in the reception area to be met by the pro / coach
Clubhouse
Hand sanitiser dispensers have been placed at the entrance and exits of the clubhouse
Regular cleaning of all surfaces will be carried out by staff


Once we have more information regarding these areas we shall update these policies and procedures. 
How We Will Keep You Safe at Dona Filipa Hotel