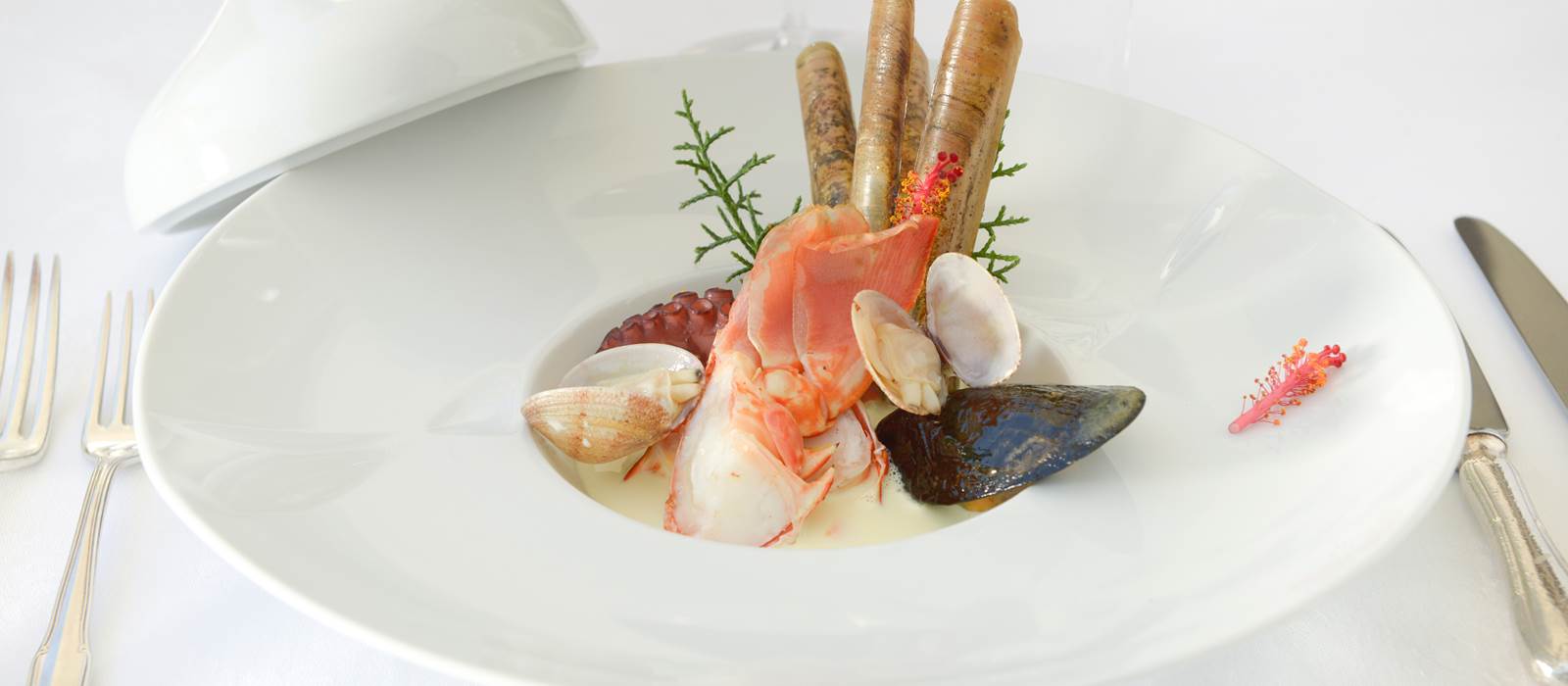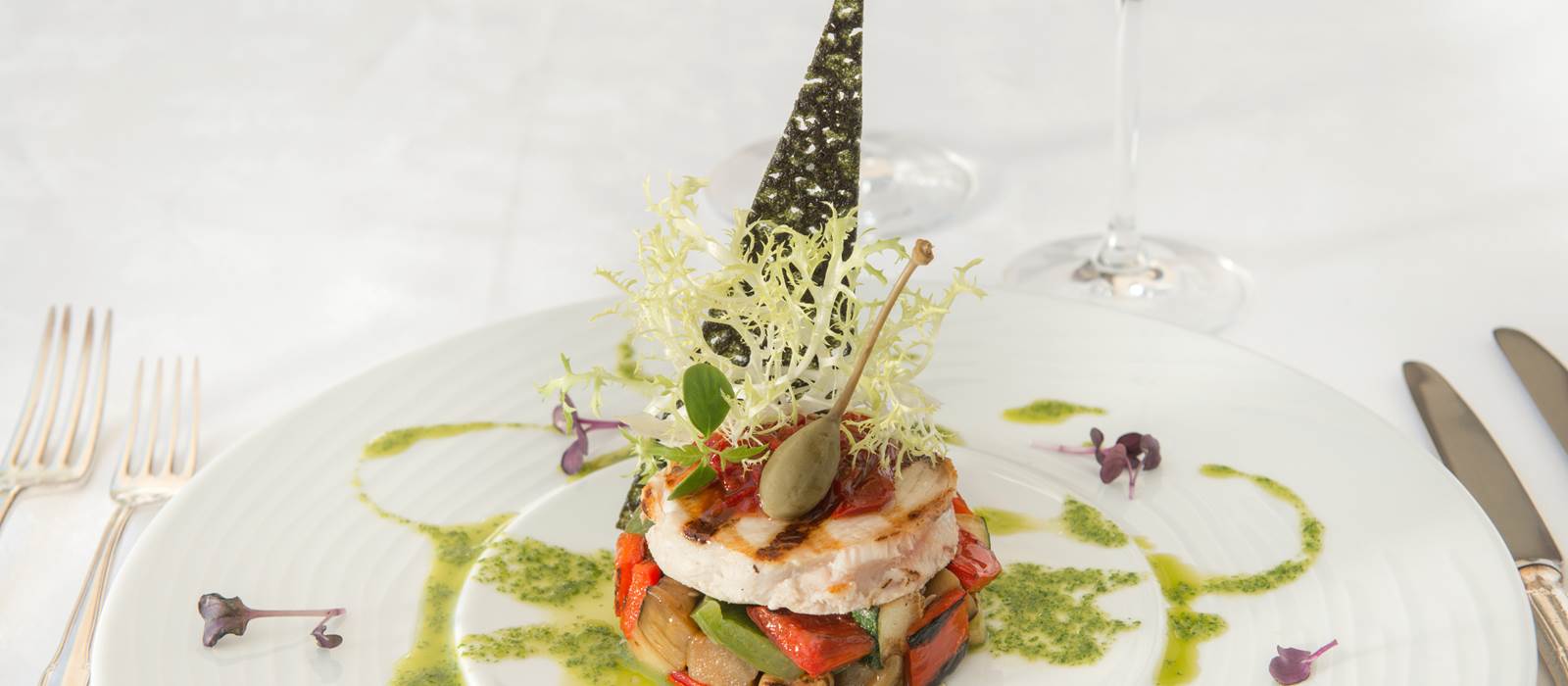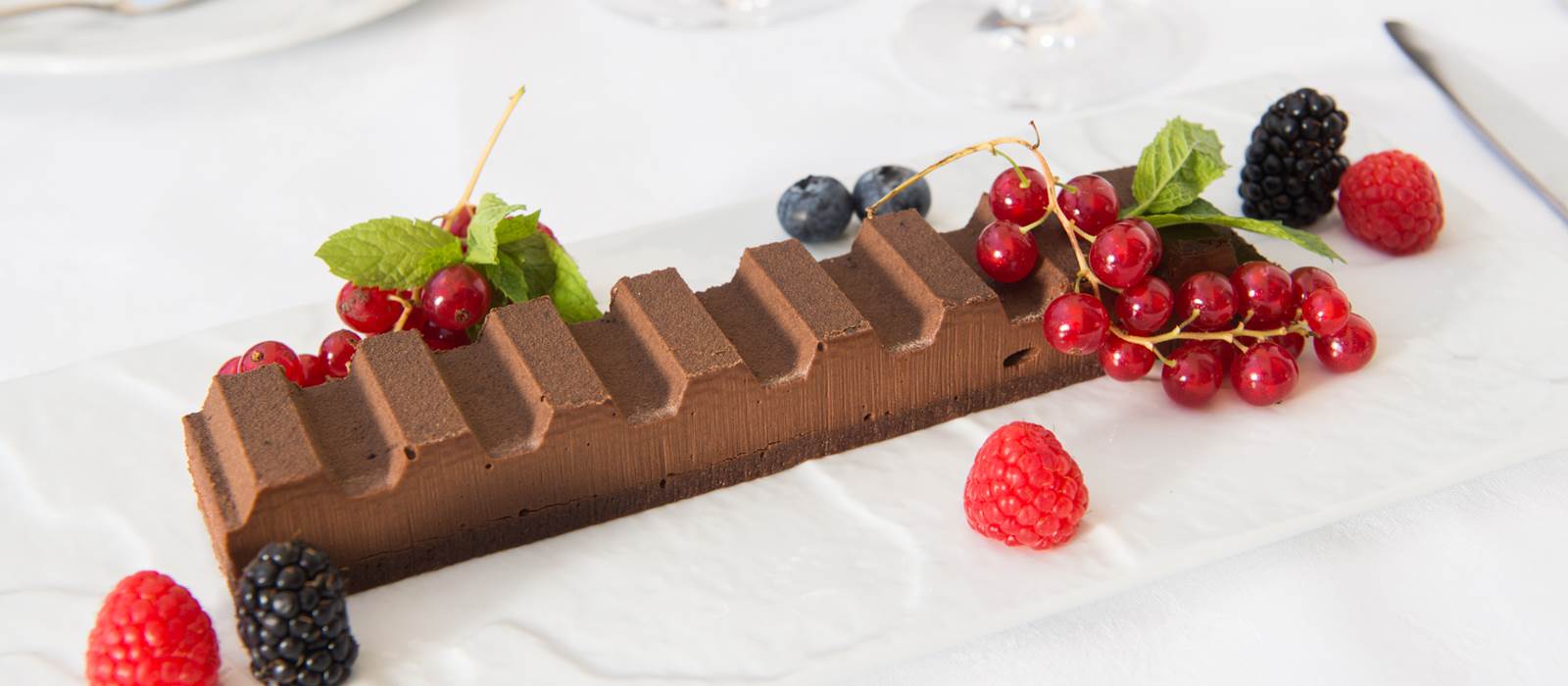 Dom Duarte Restaurant
The Art of Fine Dining with a Traditional Flair
The Dom Duarte Restaurant, Dona Filipa Hotel's fine dining restaurant, offers a superb selection of outstanding cuisine.
Here you will experience silver service, attentive - knowledgeable - staff, a relaxing atmosphere and some of the best food you will taste anywhere in Portugal.
The menu of contemporary creations is designed to delight, inspire and deliver a delicate fusion cuisine that is based on traditional Mediterranean flavours, the cultures we visited and embraced… and the rich Portuguese history we built along the way. This exceptional balance provides a range of exciting flavours, delivering a groundbreaking gastronomic fusion cuisine that leads the way in innovation, taste and quality.
Here you will find stunning dishes, such as, Shrimp and coconut cream soup with mango tartar and coriander, Mullet, shrimp arzoto and arugula and Angus beef, coffee cream, potato and banana gratin with sautéed vegetables. 
The atmosphere at the Dom Duarte has been carefully created to deliver a calm, relaxing and elegant dining experience. Decorated in soft tones of Champagne whites, creams and a touch of pastel orange, these colour palettes are expertly complimented by traditional decors, chandeliers and small table centrepieces.
Giving way to the excellent Algarve summer sunshine and day hours, where guests prefer to be out in the sunshine and al fresco dining... the Dom Duarte is closed during the months of summer.
Discover the Dom Duarte Restaurant