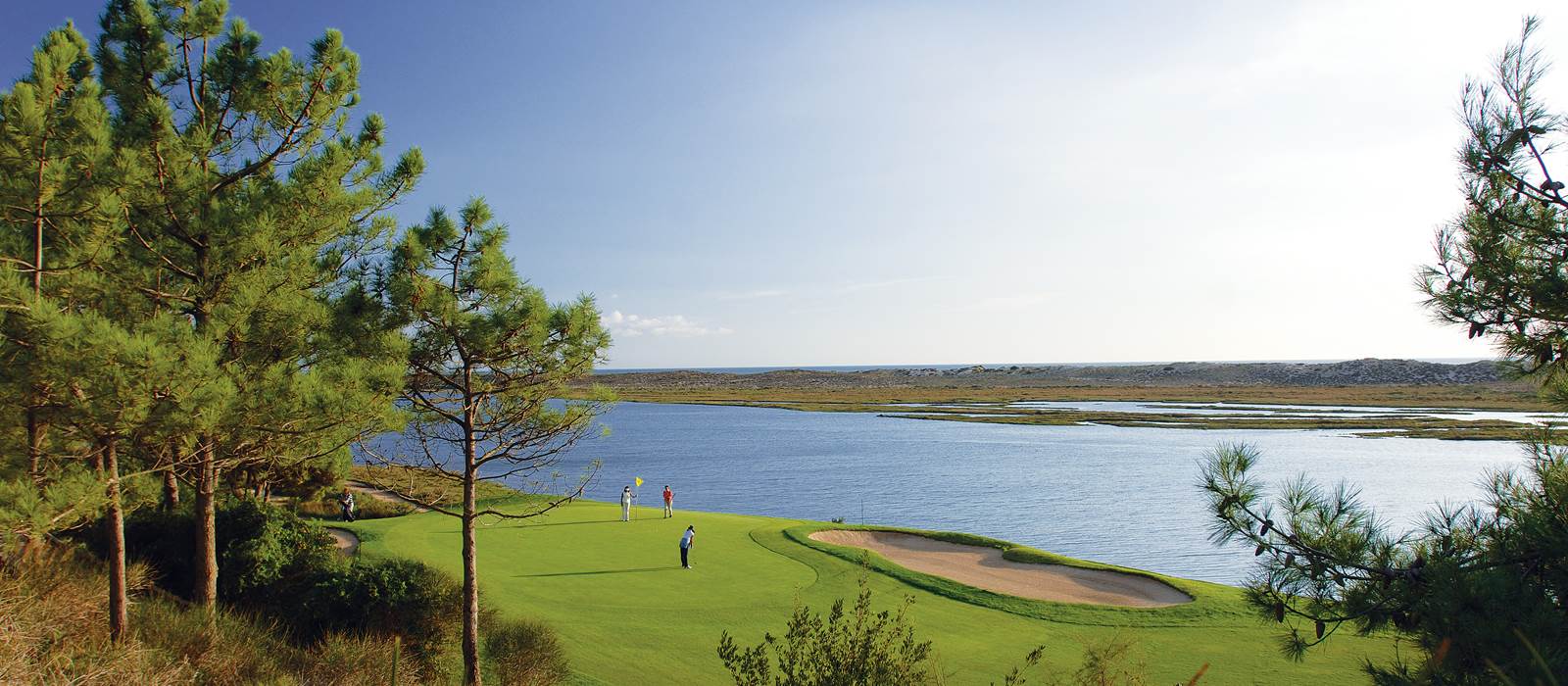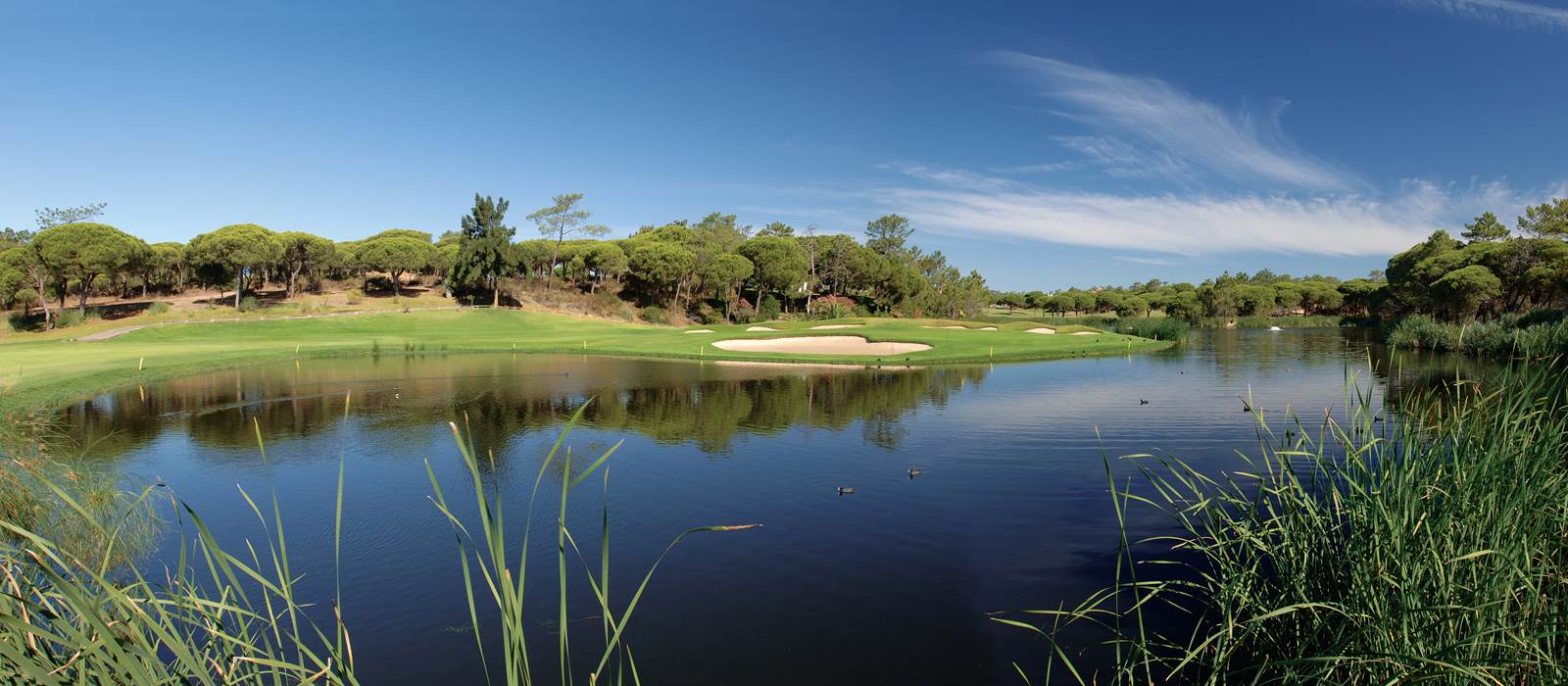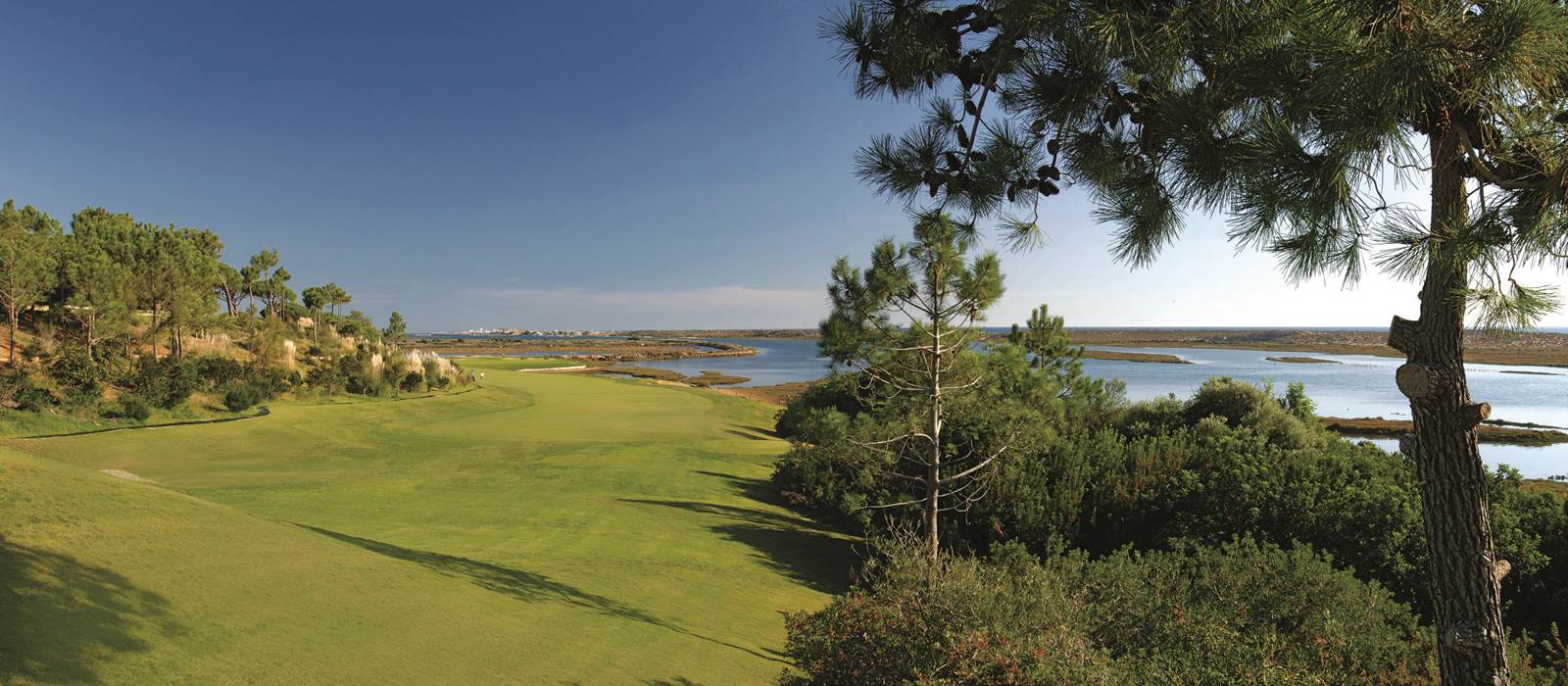 San Lorenzo Golf Course
Rated Amongst the Best in Europe
San Lorenzo Golf Course has long been considered one the best golf courses in both Portugal and the whole of Europe. Designed by the American golf architects, Joseph Lee and Rocky Roquemore, it is renowned as one of the Algarve's most beautiful, demanding and entertaining courses.
Located in Quinta do Lago - less than a 10 minute courtesy bus ride from the hotel - San Lorenzo Golf Course has become a grand showpiece for the Algarve, with its superbly manicured fairways, outstanding natural beauty, and tournament-ready conditions. The course is a combination of pristine presentation, stunning scenery and hole after hole of challenging golf. A recipient of countless awards for excellence, the course also features highly in numerous world rankings.
Protected Algarve Nature Reserve
Situated partly within the boundaries of the Ria Formosa Estuary and Nature Reserve, San Lorenzo boasts fairways that run alongside saltwater marshes, freshwater lagoons and the cooling Atlantic Ocean. This protected environment also features towering pine woods that open up to spectacular ocean vistas and distant mountain backdrops; as well as offering a beautiful habitat for over 70 bird species, including herons, hoopoes, white storks, coots, black-winged stilts and the rare purple gallinule.
San Lorenzo Golf Course Facilities & Amenities
Club house
Golf tuition

Pro Golf Shop

Changing rooms

Golf bag storage

PGA Professional

Driving range

Practice bunker

Putting green

Chipping greens

Golf caddy (On Request)

Golf equipment rental


Buggies & trolleys for rent

Golf club cleaning, and shoe and soft spike replacement