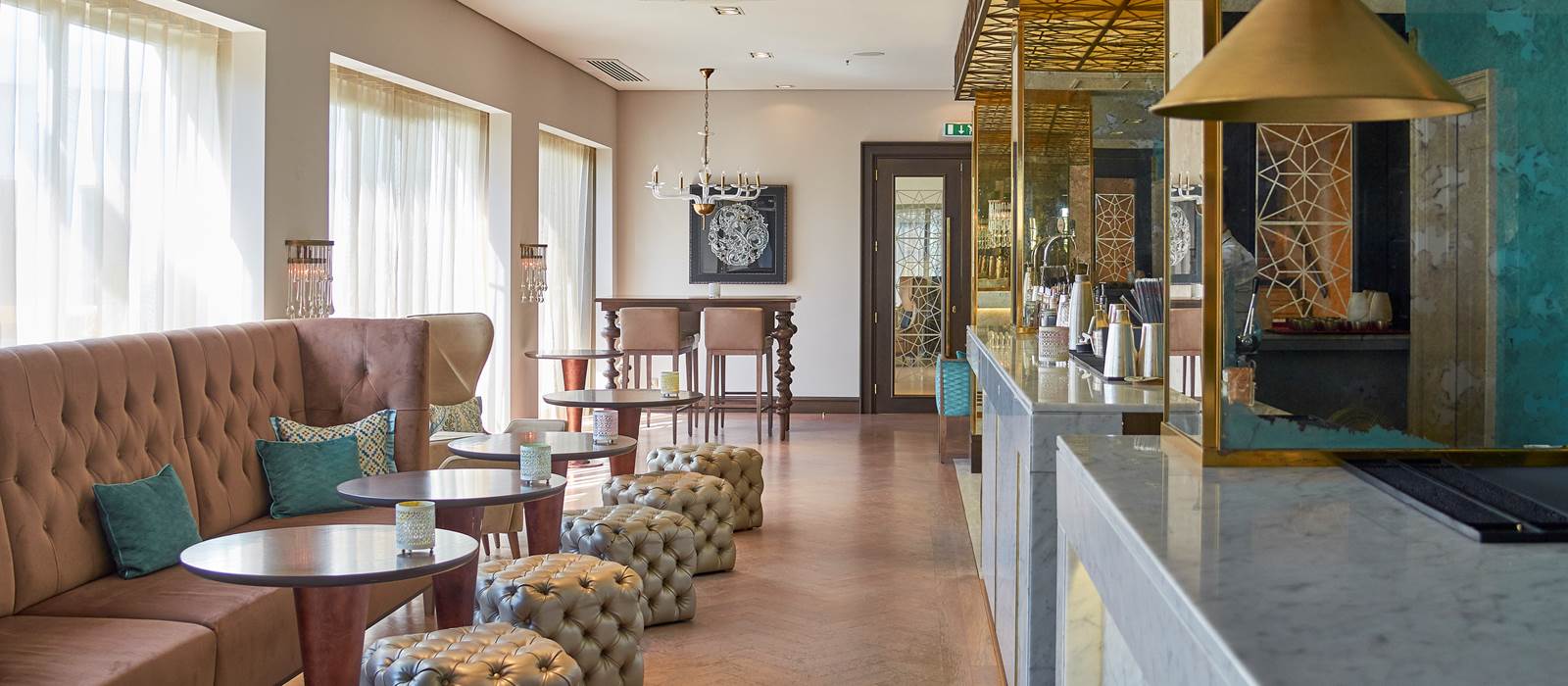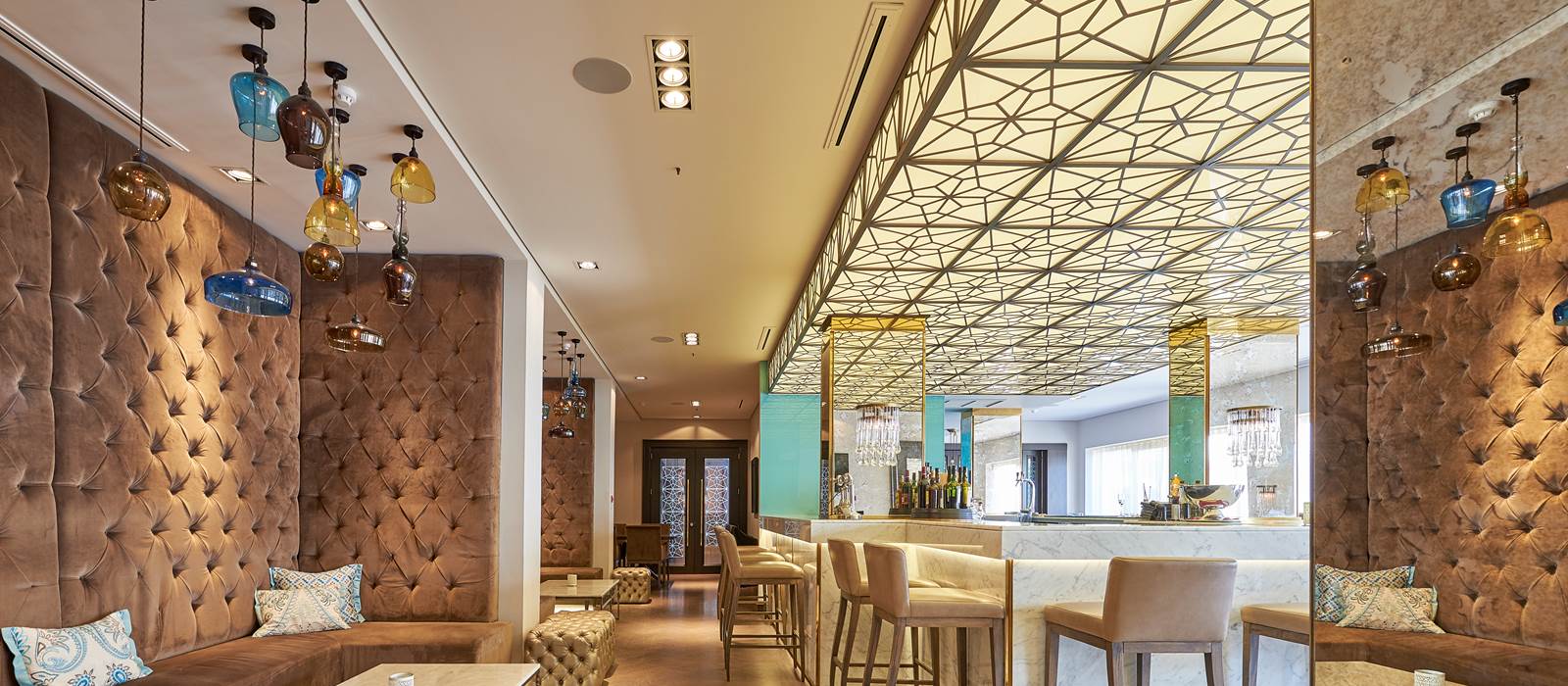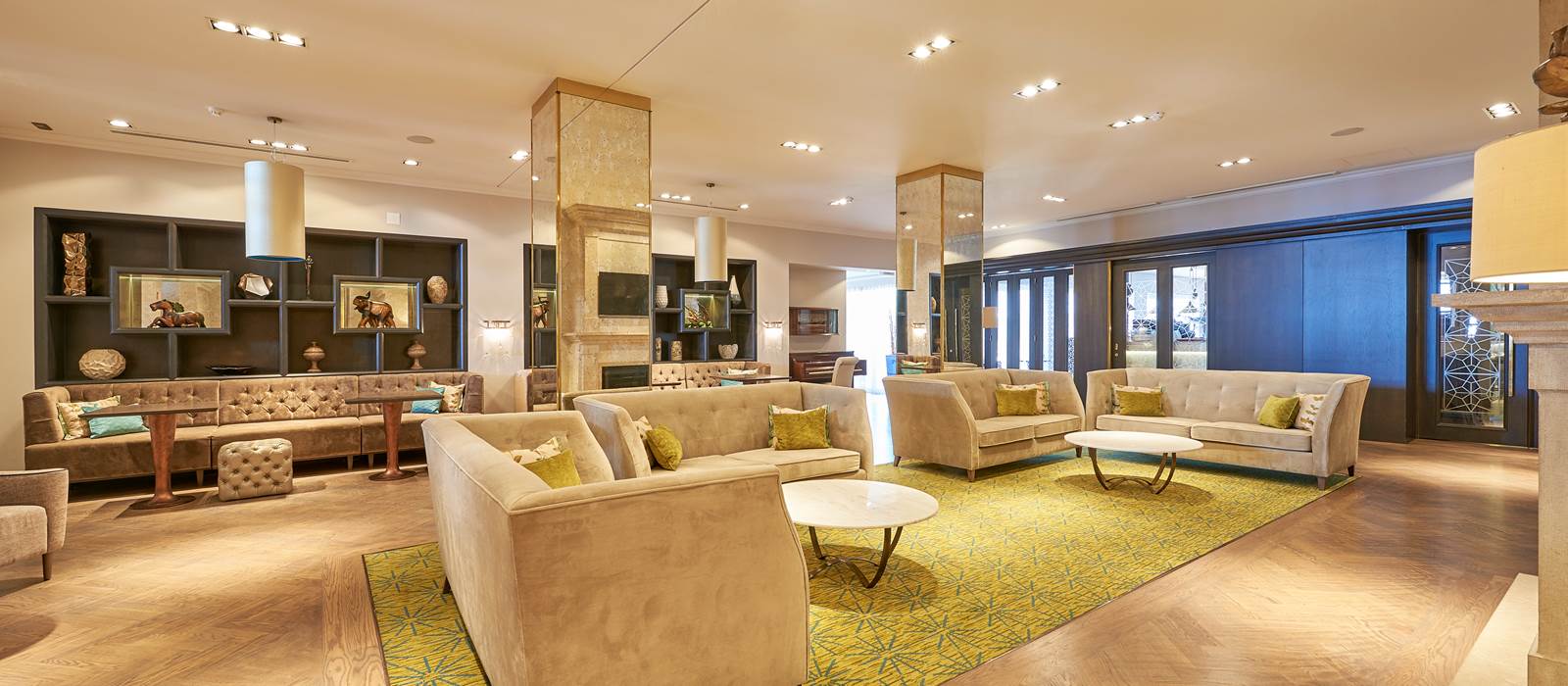 Duques Lounge Bar
A Modern Elegant Cocktail Bar in a Calm Algarve Setting
Named for a famous - and legendary - line of Portuguese nobility, Duques Lounge Bar is the beating heart of Dona Filipa Hotel. Uptown sophistication meets downtown chic making the Duquees Lounge Bar the best place to meet up for a quick drink. The menu is tailored for Algarve's social elite and a new generation of luxury travellers, from serving the classics to very modern in vogue mixology drinks and cocktails. 
Refurbished to the highest five-star standards... and decorated in keeping with the cooling contemporary style of Algarve - an evening at Duques is certainly one to be treasured. Operating as both a piano bar, and a place where bonhomie and live music come together, the bar has been redesigned with the needs of the patron clearly in mind.
The new bar boasts a variety of uniquely styled intimate spaces, has a sublime central focus of earth tones and intricate ceiling light designs... all of which create a tasteful and elite space for guests to socialise and relax in. In addition, the open air summer garden gives guests the chance to relax in the sun, dine al fresco... and make the most of the gorgeous Portuguese weather.
Discover the Duques Lounge Bar