IHG's Newest brand, Vignette™ Collection, Makes European Debut in Multi-Property Deal with JJW
15 December 2021
---
Luxury & Lifestyle growth story continues with landmark agreement across multiple markets

IHG® Hotels & Resorts, one of the world's leading hospitality companies, is proud to announce the European debut of its new luxury collection brand Vignette™ Collection in a landmark multi-property deal.
In partnership with owner group JJW Hotels & Resorts (JJW), the signings in Portugal and Austria represent the strong owner appetite for Vignette Collection, which launched less than four months ago as the 17th member of IHG's brand family.
Bringing together exclusive properties in sought-after urban and resort locations, it welcomes world-class independent hotels to the company's Luxury & Lifestyle collection in a style that combines the distinctive identity of each property with the power of IHG's global scale and expertise.
The agreement between IHG and JJW also includes a new property for IHG's voco™ hotels brand overlooking the Atlantic Ocean in Portugal's Algarve.
Entering into a New Partnership
Karin Sheppard, Senior Vice President and Managing Director Europe said: "We are delighted to announce our first European Vignette Collection signings through our partnership with JJW Hotels & Resorts. Complementing our existing Luxury & Lifestyle portfolio in Europe, these unique properties will meet the needs of travellers seeking a luxury stay experience, whilst maintaining each hotel's authentic charm and individuality.

The introduction of Vignette Collection follows the successful launch of voco hotels – another of our many conversion-friendly brands – so it's fitting that we are also working with JJW to build voco's presence in the popular Algarve region."

Mohsen MBI Al Jaber, Vice-chairman of JJW Hotels & Resorts added: "We're extremely proud to be partnering with IHG Hotels & Resorts to announce the first signings of Vignette Collection across IHG's and JJW's European portfolios. These unique properties, along with the addition of a new voco hotel, will offer the highest standards of excellence whilst retaining their own distinctive identity.

We are also delighted to utilise IHG's simplified conversion process for both its Vignette Collection and voco hotels brands. We look forward to a successful partnership with IHG to bring these properties to life across Europe."
Franchise Agreement
Signed under franchise agreements, IHG will partner with JJW to fulfil Vignette Collection's ambition to bring to life a luxury guest experience that is authentic, experiential and thoughtful in exclusive properties:


Grand Hotel Wien, Vienna, Austria
Just minutes from the Vienna State Opera, Grand Hotel Wien has a long-standing reputation as one of the city's finest hotels, offering 205 guest rooms ranging from superior rooms to a Presidential Suite. A list of outstanding facilities includes 11 meeting rooms, a ballroom, four restaurants, a bar and lounge, and a spa.
First opened in 1870, Grand Hotel Wien was a shining example of innovation, featuring 300 guest rooms, steam elevators and a telegraph office. It has been at the centre of Viennese high-society throughout its history, hosting Johann Strauss' 50-year jubilee in 1894. The hotel will undergo refurbishment ahead of opening to guests as part of Vignette Collection in 2022.
Penina Resort & Golf, Algarve, Portugal
Coined the 'Grandfather of Golf Courses' in the Algarve, Penina Resort & Golf is famed for its high-class service, Portuguese charm and exceptional golf courses. With 188 rooms, including Grand Suites, the hotel also offers meeting and banqueting space, four restaurants, two bars and 380 acres featuring three golf courses.
A short distance from the beach and close to the city of Portimão, this hotel was built in 1966 alongside the Penina Golf Course, one of the first golf courses in the Algarve and home to the Portuguese Open on many occasions. Due to undergo refurbishment, the hotel is set to open as part of Vignette Collection in 2022.



Dona Filipa Hotel, Algarve, Portugal
Situated on sandy shores alongside some of the region's best golf courses, Dona Filipa Hotel has 154 guest rooms ranging from classic rooms to premium suites. With extensive facilities including two restaurants and two bars, a spa, pool, tennis court, beach club and kids club, as well as meeting spaces, this hotel has been a popular choice with leisure and business visitors.
The hotel is born out of history, first opening on Valentine's Day 1968, the same day as the wedding between Dona Filipa and John I of Portugal; a celebration of the union between the two monarchs and countries. It will undergo refurbishment and is due to open as a Vignette Collection property in 2022.



voco Algarve, Portugal


As it continues to grow its global portfolio, IHG is also proud to sign a new voco hotels property in partnership with JJW. Overlooking the Atlantic Ocean on the Algarve's Ancão Beach , the Formosa Park Apartment is finalising its refurbishment and conversion to voco Algarve, before it is due to open early 2022, and will offer 61 one and two-bedroom apartments, a restaurant and bar.
The Vignette Collection

In August 2021, Vignette Collection became the sixth brand added to IHG's portfolio in the past four years, taking it to 17 brands across more than 6,000 hotels in over 100 countries. Its first two signings set the tone of the unique and distinctive nature of the collection brand's hotels, The Aquatique hotel in Pattaya, Thailand, and Hotel X Brisbane Fortitude Valley in Australia – which opened its doors just days ago in early December 2021. The addition of Vignette Collection further enriches IHG's Luxury & Lifestyle offer for leisure and business travellers alike, and IHG expects to attract more than 100 Vignette Collection hotels in 10 years, with the brand key to delivering its ambition of industry-leading net rooms growth.

Vignette Collection embraces IHG's responsible business commitments to care for our people, communities and planet. Hotels in the collection will have the opportunity to work with IHG on initiatives of their choosing, as part of a shared vision to build brighter futures for people in the communities where we operate. This includes the opportunity to positively impact local youth empowerment groups through dedicated skills-building resources, on-site events, and volunteering.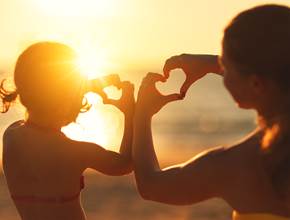 Price from € 178 per Twin
Best Available Rate
Book in Advance and Save up to 20%
Available Now