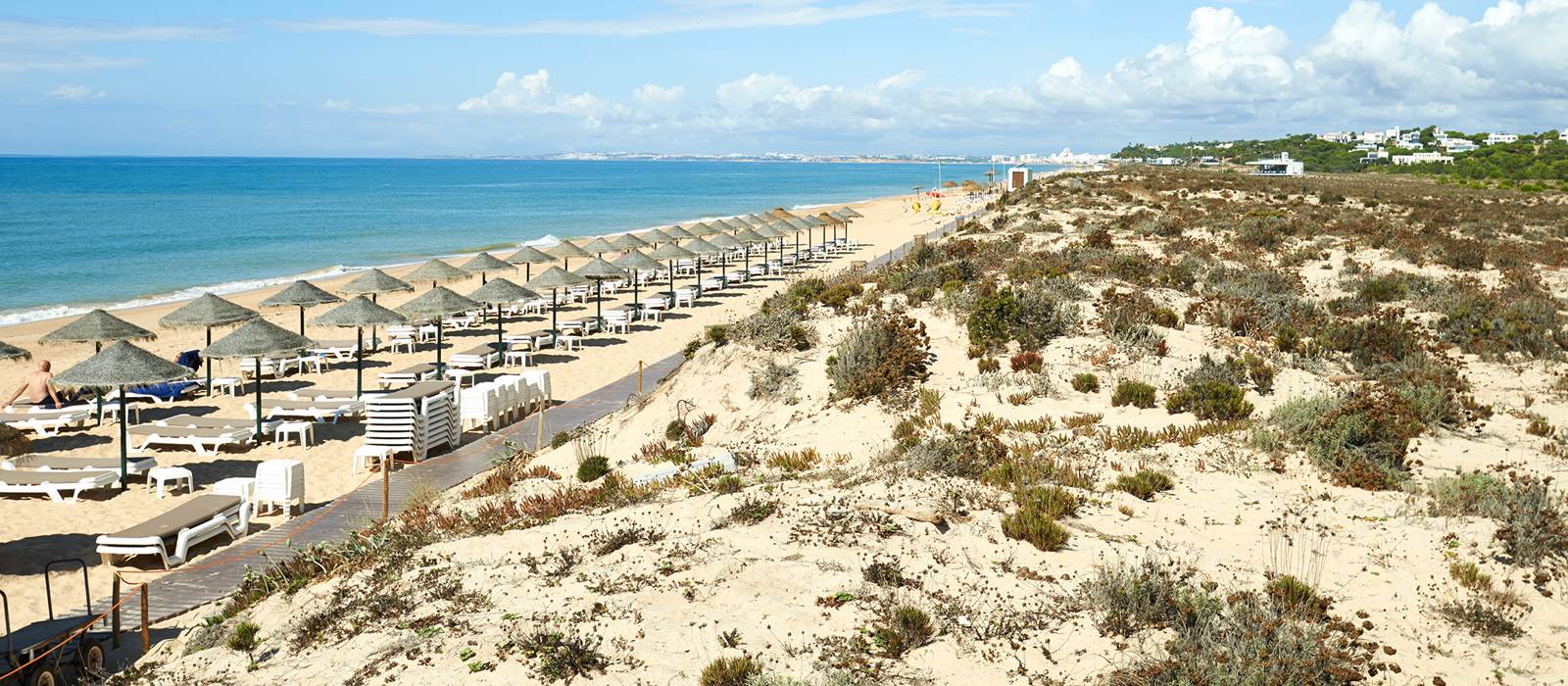 The Dona Filipa Hotel's Algarve Guide
The Algarve, the southernmost region of Portugal, is a province where endless blue skies grace a countryside trimmed by golden shores. Inland, the orange groves and blossoming almond trees add colour to this unique region in contrast with the whitewashed traditional houses.
Long, golden sandy beaches lapped by crystal waters, picturesque rocky cliffs and coves, century old Roman and Moorish influenced architecture - the Algarve offers its guests a brilliantly colourful welcome and unique local cuisine, all blessed by the finest weather in Europe.
The Algarve is truly expressed in three words...vibrant, historic and cosmopolitan!
Did you know? Very few people know that Algarve means 'Garden' in Arabic!
Dona Filipa Hotel Algarve Guide