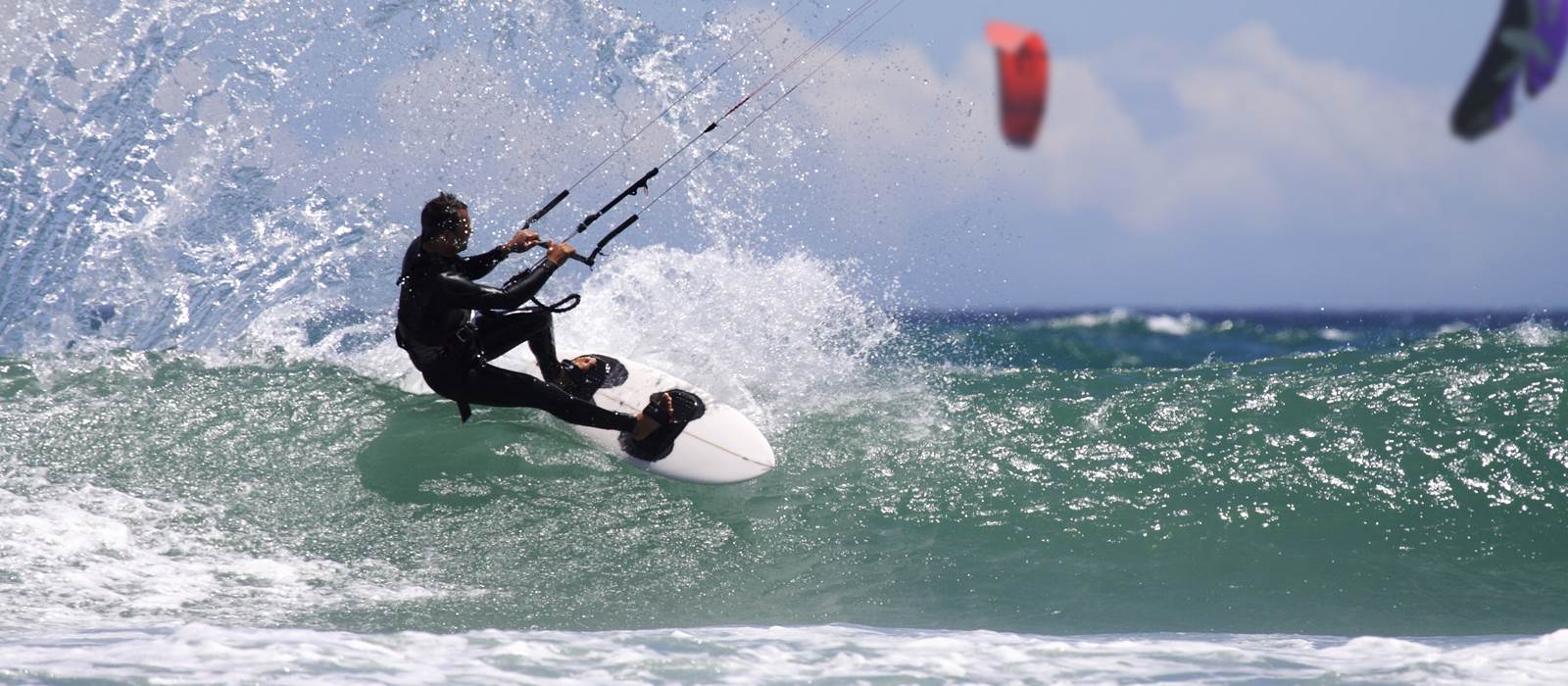 Water Sports & Dolphin Watching in the Algarve
Leave Dry Land Behind and Enjoy the Algarve's World-Class Water Attractions
With an exceptional variety of watersports and a unique experience of watching dolphins in their natural habitat, a holiday in the Algarve can be a wonderfully action-packed break… we've put together a short guide to top attractions near to Dona Filipa.
Dolphin Safari in the Algarve
From Vilamoura & Albufeira
The best way to see dolphins around the Algarve is by boat safari. This stretch of the Atlantic Ocean is home to a variety of wild dolphin, the most popular including the Bottlenose, Common, Risso's and striped species'. Bring the family and take the guided high-speed rib boat from Vilamoura or Albufeira out to sea. As it cruises across the ocean, you have your first awe-inspiring glimpse of the dolphins leaping and hunting.
Also, keep an eye out for the likes of Orca and Fin whales, basking sharks and common turtles. Algarve Xcite is one of the companies offering packages, some of which include the opportunity to explore local caves, take a swim in the sea and soak up views of the Algarvian coastline. 
The high-speed ribs have comfortable armchair seating which provide safety for all ages… and the crew are highly trained to ensure you enjoy an unforgettable trip.
Big Game Fishing
From Vilamoura Marina
if you're a fishing enthusiast: then this is the right holiday activity for you! Algarve - Portugal it's considerate one of the best big game fishing destinations in the world due to the influence of the warm currents of the Mediterranean Sea. Temperature breaks created where bodies of warm and cool water are pushed up against each other also act as a less tangible form of structure which attracts bait and big fish. Specific for several types of sharks (Blue Shark, Hammerhead Shark, Mako) you can find others species as Blue Marlin, White Marlin, swordfish, tunafish, Dourados, Bonitos, and others.
Kayaking & Canoeing in the Algarve
From Faro Marina, Tavira or Lagos
Kayaks or canoes are one of the most fun ways to explore the numerous marshes, streams and islands of the Ria Formosa, impossible by other means of transport. 
Guests that like kayaking or canoeing, are able to rent these and spend a wonderful day touring the calm waters of the Ria Formosa and seeing all the natural beauty this wonder has to offer. The perfection activity for the whole family, due to it being safe and no requirements of expertise. 
For those who don't feel comfortable venturing on their own, a number of companies are available close to Dona Filipa Hotel that provide kayak or canoe tours, be it to visit the Ria Formosa, or tours to see the Algarve coastline in a more intimate experience. 
Paddleboarding in the Ria Formosa Lagoon
From Faro Marina
Stand-up paddleboarding is the perfect way to explore Ria Formosa Nature Reserve… and discover more than 500 species of bird and wildlife across its wetlands. In the saltwater lagoon, there are flamingos, herons, ducks and rare butterflies. Along the banks, where chameleons hunt and dragonflies glide – are red-crested pochard, otters, water dog and a stunning display of bee orchids. All this make Ria Formosa the most biodiverse destination in the Algarve, and the best way to discover all these creatures is to glide as silently as possible across its waters.
After a short lesson on board basics, you will slide between tall rushes where the warblers nest. Standing on open board, you have the opportunity to engage with the surroundings and get up close to the wildlife. You'll also have the chance to rest on remote coves and trek the islands and salt marshes of this national park. More adventurous souls can sign up for the Coastal Tour, and learn how to ride waves safely using an advanced array of skills.
Surfing, Windsurfing and Kitesurfing
From Tavira, Portimão and Lagos
The Algarve's shallow water coastline and the steady wind speeds, especially from Albufeira to Sagres, delivers the best conditions for surfing, windsurfing, or the more radical sports lovers, kitesurfing!
Although a sport best savoured by those who have some level of experience, you'll find that most surfing or windsurfing schools in the Algarve offer experiences for those who have never been on a surboard to those who are advanced and want to challenge themselves with kiteboarding!