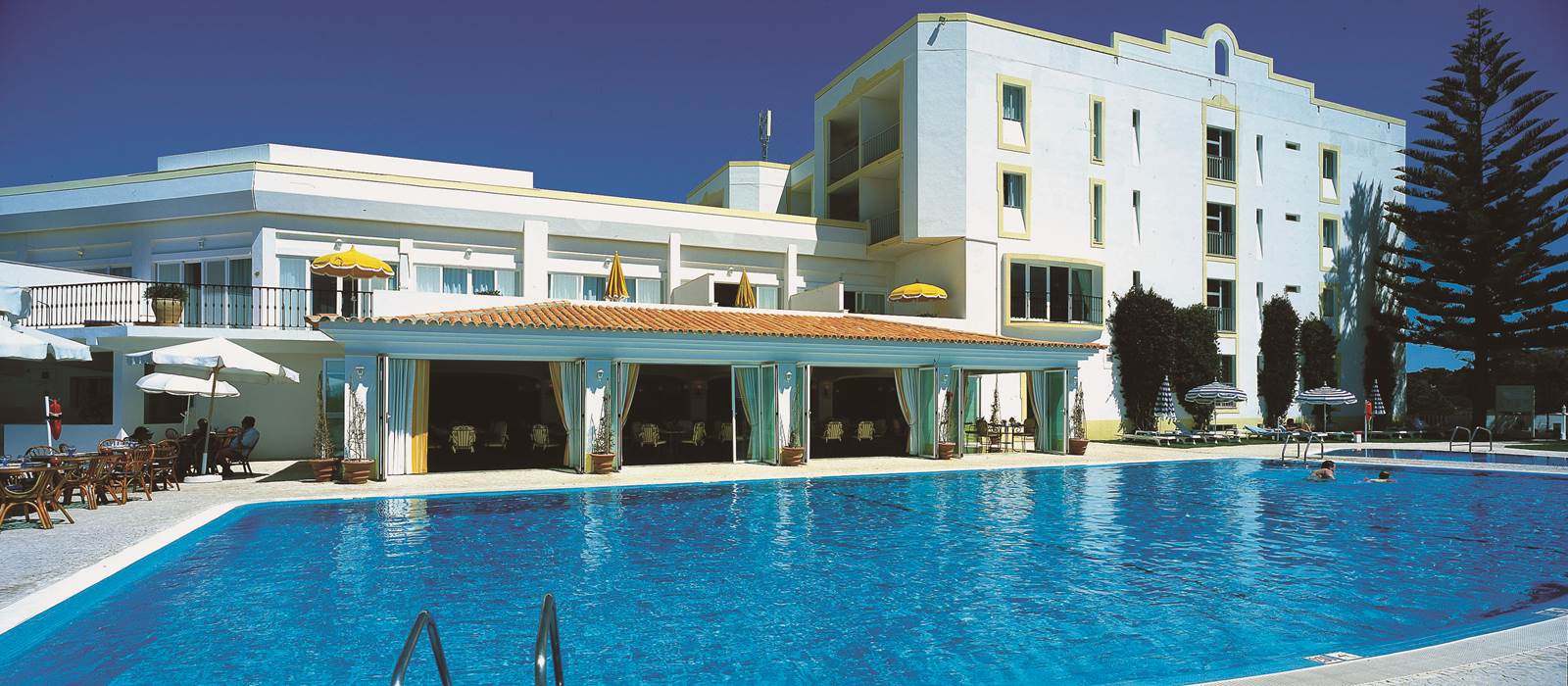 Dona Filipa Hotel has 2 swimming pools: one for adults and a smaller adjacent swimming pool for children. The Hotel's swimming pool area, with mesmerizing views to the Altantic Ocean, is the ideal place, not only for a tan, but to read a book, relax or simply have a drink or snack.
Fully Heated Swimming Pool
Probably the only 5 star Hotel in the Algarve with an outdoor heated swimming pool! Our main pool is heated during the colder months (having an average temperature of 24ºC to 26ºC).
Pool Service
The swimming pool is surrounded by approximately 80 sunloungers for guests. During the summer months guests are provided with pool service and has a pool supervisor to guarantee everyones safety.
Pool Hours
Our swimming pool service is supplied daily from 08:30 hours to 19:00 hours during the summer months, and from 09:00 hours to 17:00 hours during the winter season.
Pool Size
Dona Filipa Hotel's adult swimming pool is 22,50 m x 11,50 m (242 m2) and the children swimming pool is 8,50 m.