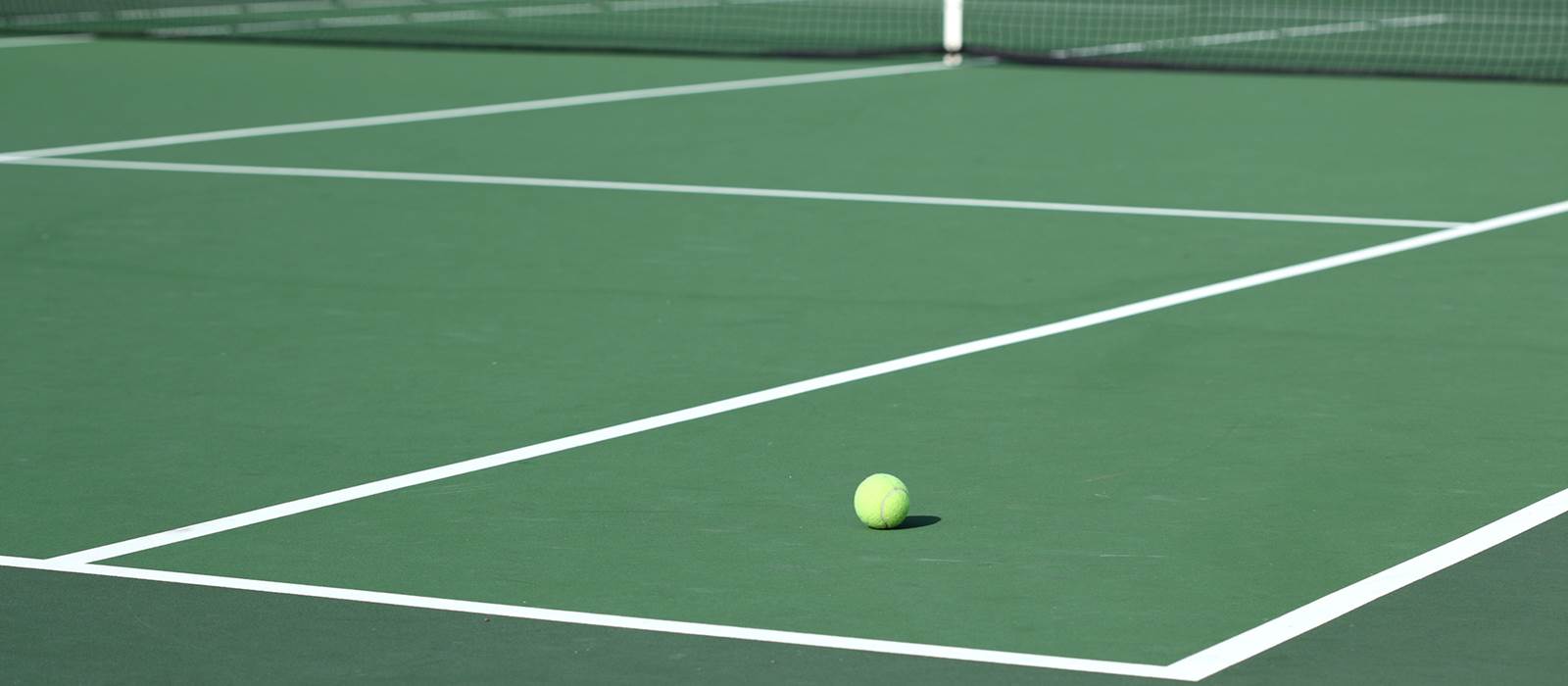 Tennis enthusiasts are able to enjoy three ATP, all weather hard surface tennis courts. All the courts are flood lit, for players wanting to play at night. The Hotels courts are located on site, next to the Hotel swimming pool.
Tennis lessons are available with the hotel tennis pro José Nunes and his team.
The scheduling of tennis lessons, equipment rental should be done with our Front Office, or preferably requested prior to arrival.
Tennis Facilities & Equipment
Use of tennis courts (guests)
Utilização de campo de ténis (hóspedes)
10.00 €
Use of tennis courts (visitors)
Utilização de campo de ténis (visitantes)
20.00 €
Tennis racket rental
Aluguer de raquete
5.00 €/hour
Tennis ball rental (4 balls)
Aluguer de bolas de ténis (4 bolas)
5.00 €
Tennis balls to buy (4 balls)
Bolas de ténis (4 bolas)
12.00 €
Individual tennis lessons (50 minute sessions)
Aulas Individuais de ténis (50 minutos)
 
1 lesson/ aula
60.00 €
5 lessons/ aulas           
260.00 €         
10 lessons/ aulas                              
500.00 €
Tennis Group Clinics
Aulas de Ténis em Grupo
 
2 players/ alunos
37.00 € pp
3 players/ alunos
30.00 € pp
4 players/ alunos
25.00 € pp
Tennis tournament (individual fee)
Inscrição no torneio de ténis
 15.00 €
For the tennis lessons schedule, details regarding equipment rental or further information, please contact our Front Office Team on +351 289 357 200 (Ext. 9).
Para marcação de aulas, aluguer de equipamento e/ou mais informação, por favor contacte a nossa Recepção (Ext. 9).