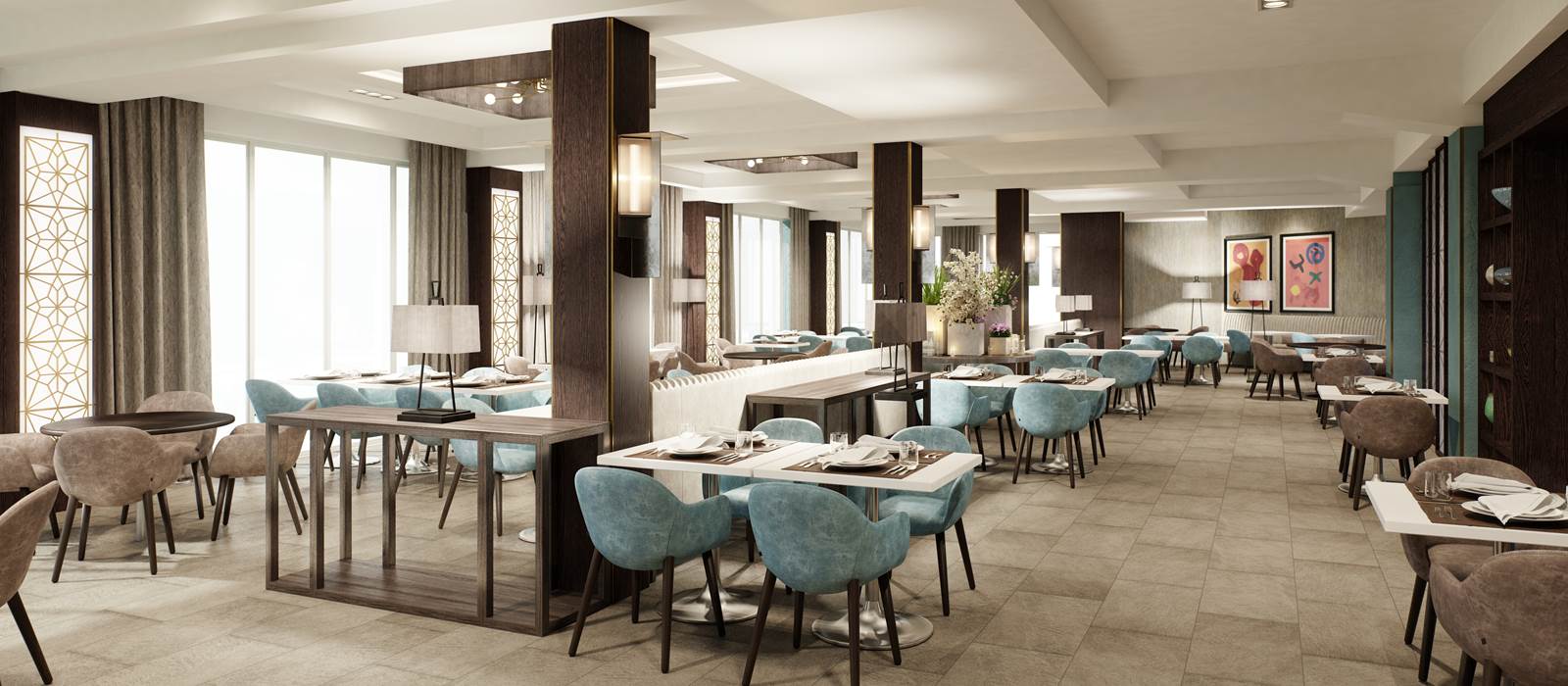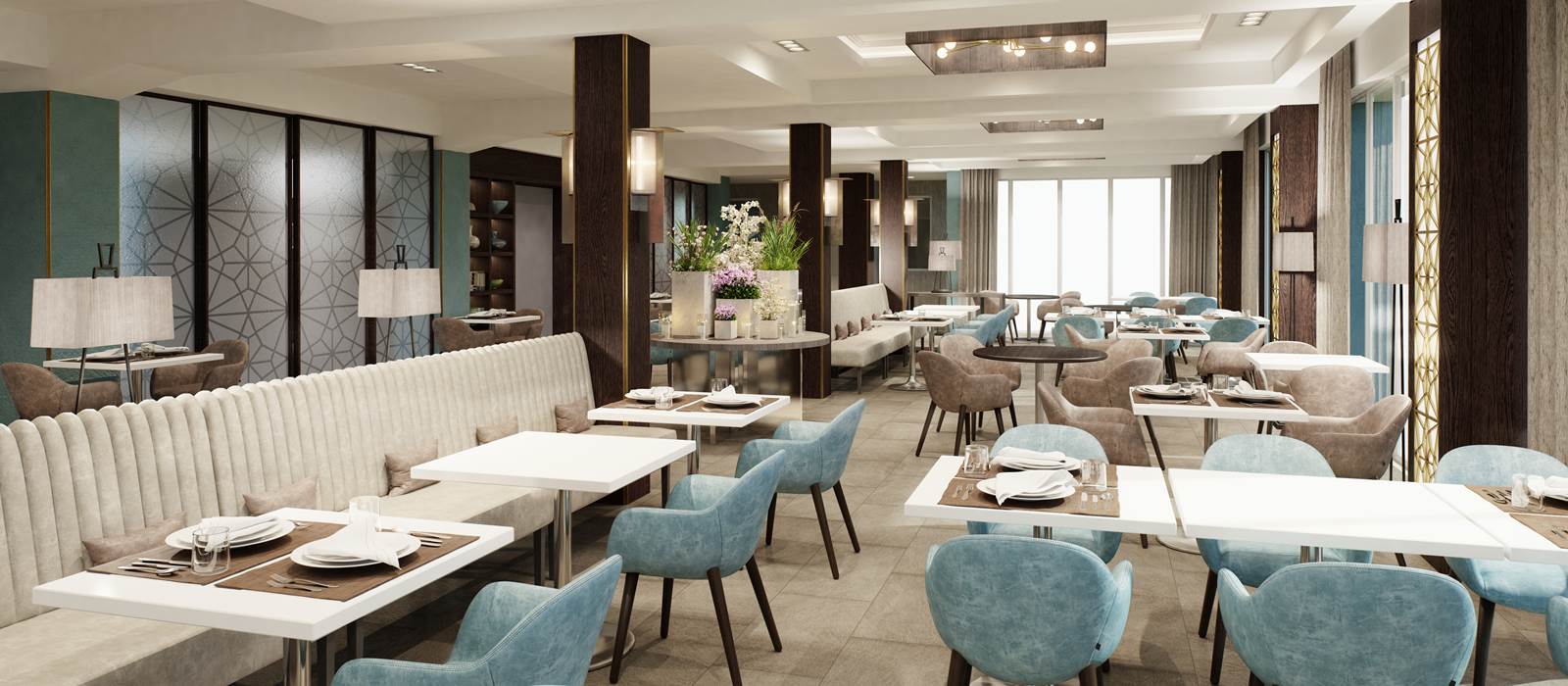 Kamal Restaurant at Dona Filipa Hotel
Our new Kamal Restaurant was envisioned and designed in tribute to the sea, the Portuguese discoveries and Dona Filipa Lancaster's era. Choosing a name worthy of such an important tribute was no easy task, until research pointed towards "Kamal"… apart from being a naval instrument of Arabian origin, also used during the Portuguese discoveries; Kamal also means: Perfection. Excellence. Beauty. Completion. No other name would best suit Dona Filipa Hotels new restaurant.
The perfect setting offering a complete and excellent array of daily buffet breakfast, sensational all day dining menus and extravagant themed buffet dinners every evening.
If guests wish to eat alfresco (weather permitting), light lunches and snacks - including a number of regional specialities and a wide selection of beverages - are available by the poolside.
If you would like to plan a romantic dinner under the stars, watching the sunset sparkle on the Atlantic Ocean, our restaurant terrace is the ideal place for it with its relaxed ambiance and incomparably beautiful views.
Buffet Extravaganza
Dining at the Kamal Restaurant has become a local Algarve culinary attraction, not only for guests visiting the Hotel, but also for local guests that frequently dine at our exclusive buffet evenings.
Indulge the gourmet lover inside and delight yourself with one of the weekly buffets at the Primavera Restaurant. Here you'll find we've developed the highest standard for buffet-style evenings, in a relaxed and family atmosphere that seats up to 150 guests (indoor and outdoor seating). Using only the freshest and finest ingredients to create our dishes, our team strives to provide guests with an unparalleled value and gourmet experience during their visit.
Wednesday Evenings - Fish Market Buffet
The only seafood and fish all-you-can-eat experience in Vale do Lobo! Featuring seafood delicacies such as lobster, crab, shrimp, fresh mussels and much more. And of course, all the traditional accompaniments, salads and mouth watering desserts that make a seafood dinner complete! A grand and splendid buffet with a selection of 40 dishes!
Sunday Evenings - Champagne Buffet
Our Champagne buffet, already recognized as a local attraction, is famous for its upscale 35 dishes gourmet featuring an extensive assortment of appetizing entrees, exquisite main courses and delicious desserts. Our Champagne buffet undoubtedly exceeds everyone's expectations. Guests dining on this night are able to complement their dinner with French champagne, at no extra cost.