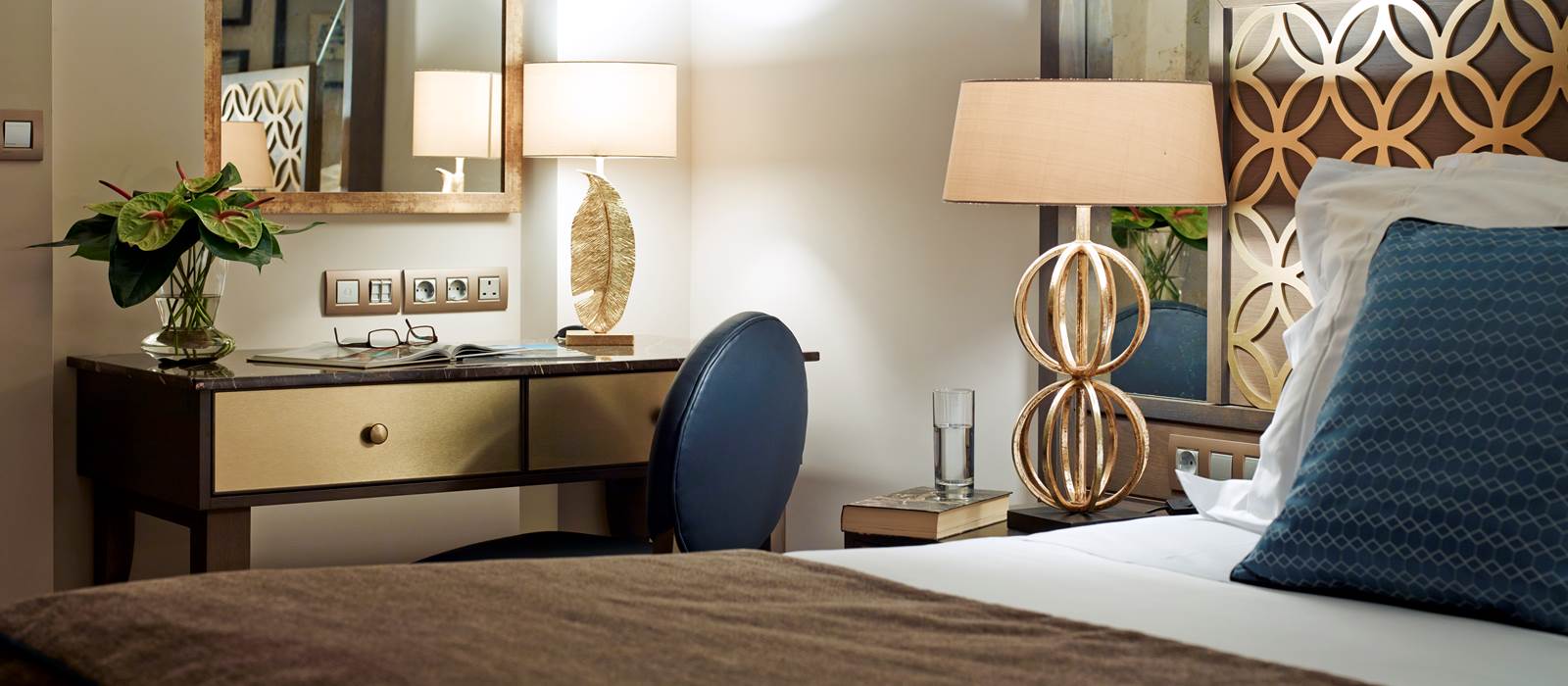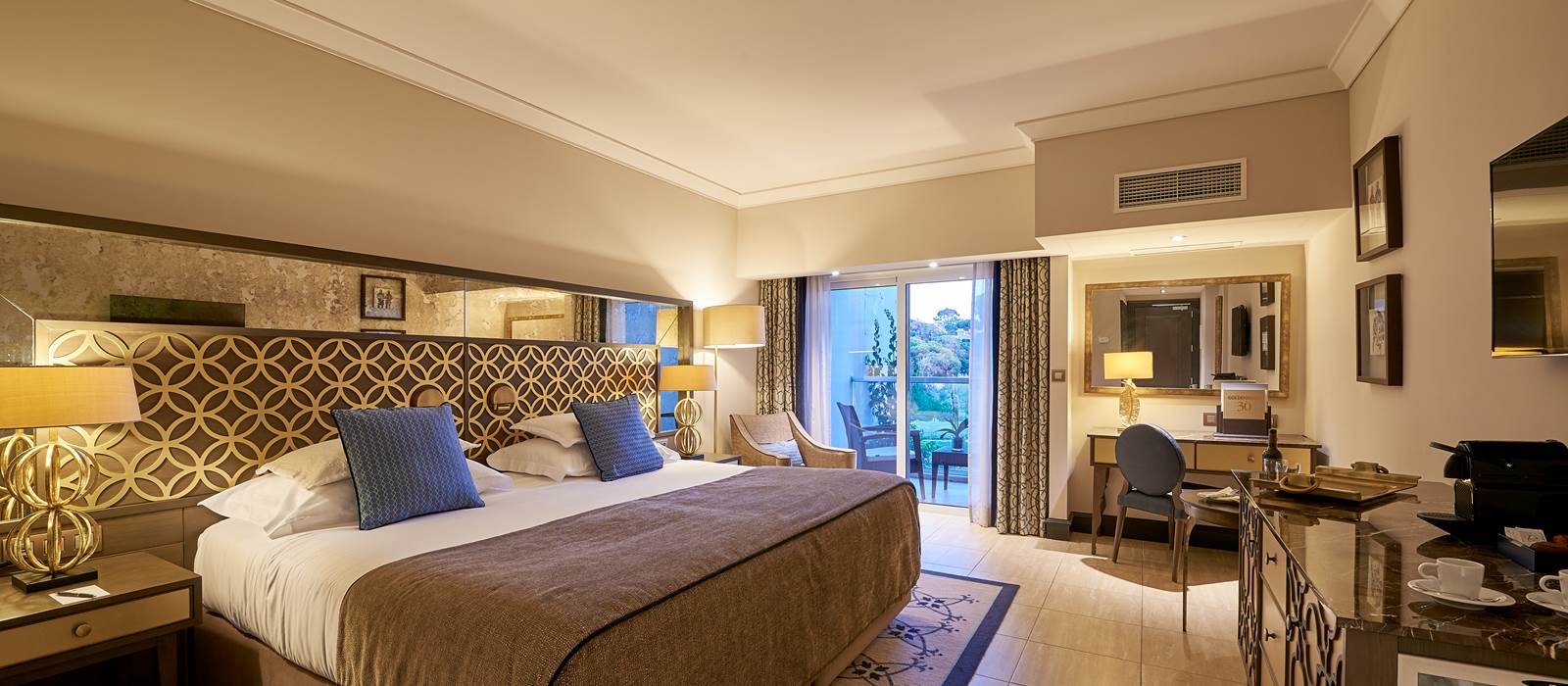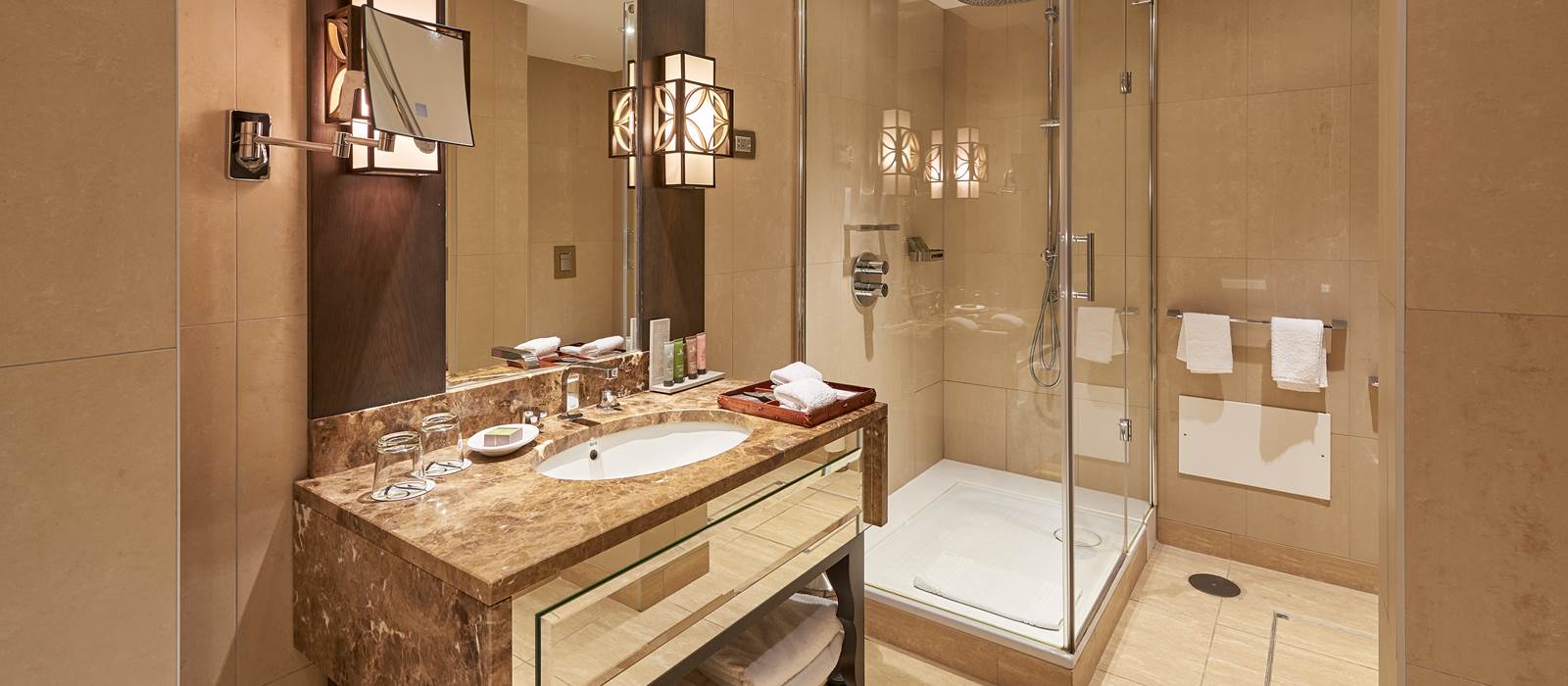 Premium Rooms
Modern elegance with traditional Portuguese charm
Clean lines and contemporary furnishings, along with a stunning range of delicate traditional touches give these rooms an elegant and airy feel that must be seen to be believed.
The Premium rooms embrace natural lighting and feature relaxing earth tones and blue colour palettes, making these rooms the perfect place to unwind and relax after a great game of golf, or a day out under the Algarve sun.
Rooms come with both twin (2 Single beds: 110x200cm) and double (1 Emperor size bed: 220x200cm) beds... and interconnecting rooms are available for those looking for a great family holiday.
All Premium rooms have balconys offering startling views of the beautiful hotel gardens, hotel entrance, or partial views of the ocean and perfectly manicured golf courses that surround the hotel.
The Premium Room features and facilities:
The Premium rooms size approximately 35m² | 376.74ft².
Accommodates up to a maximum of 2 adults and 1 child (<12 years of age).
($) Some services may represent an additional charge.
Discover the Premium Rooms
Explore Other Rooms & Suites