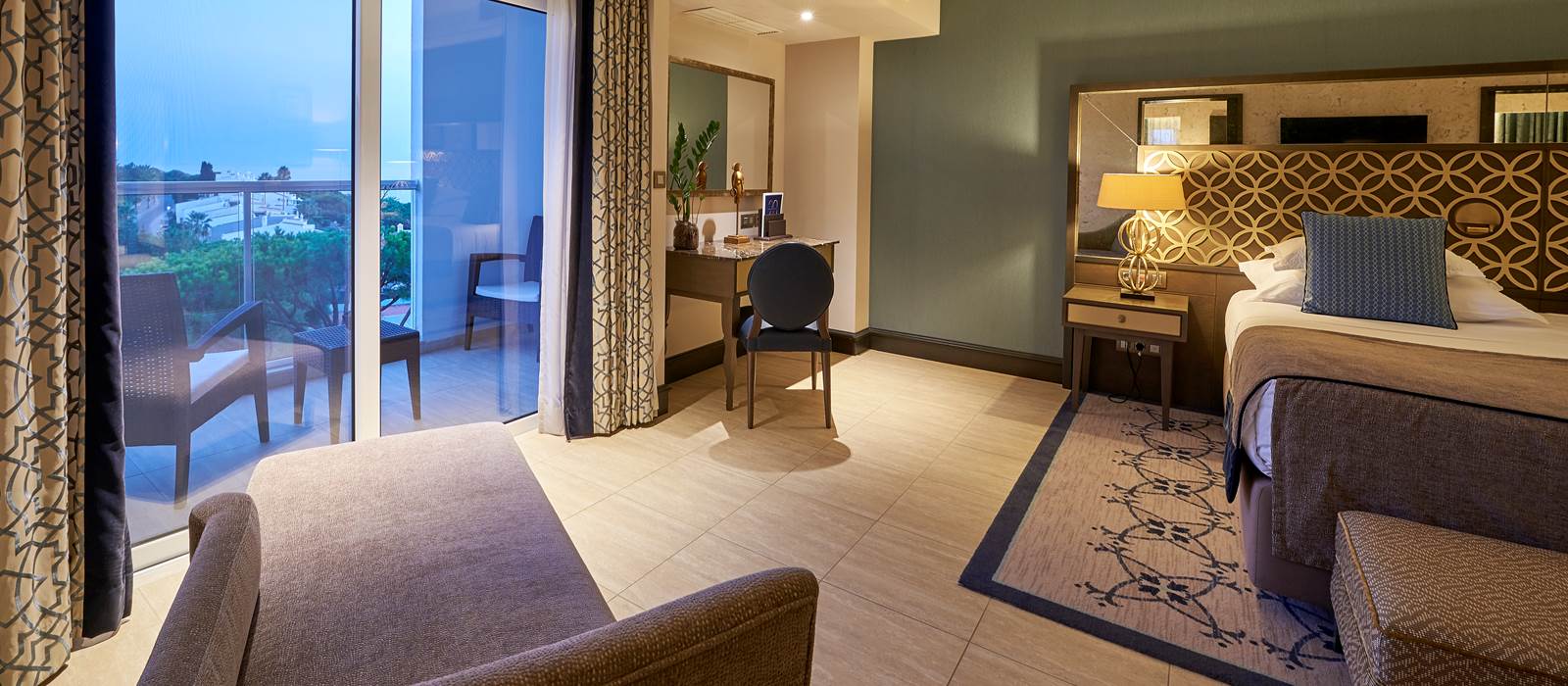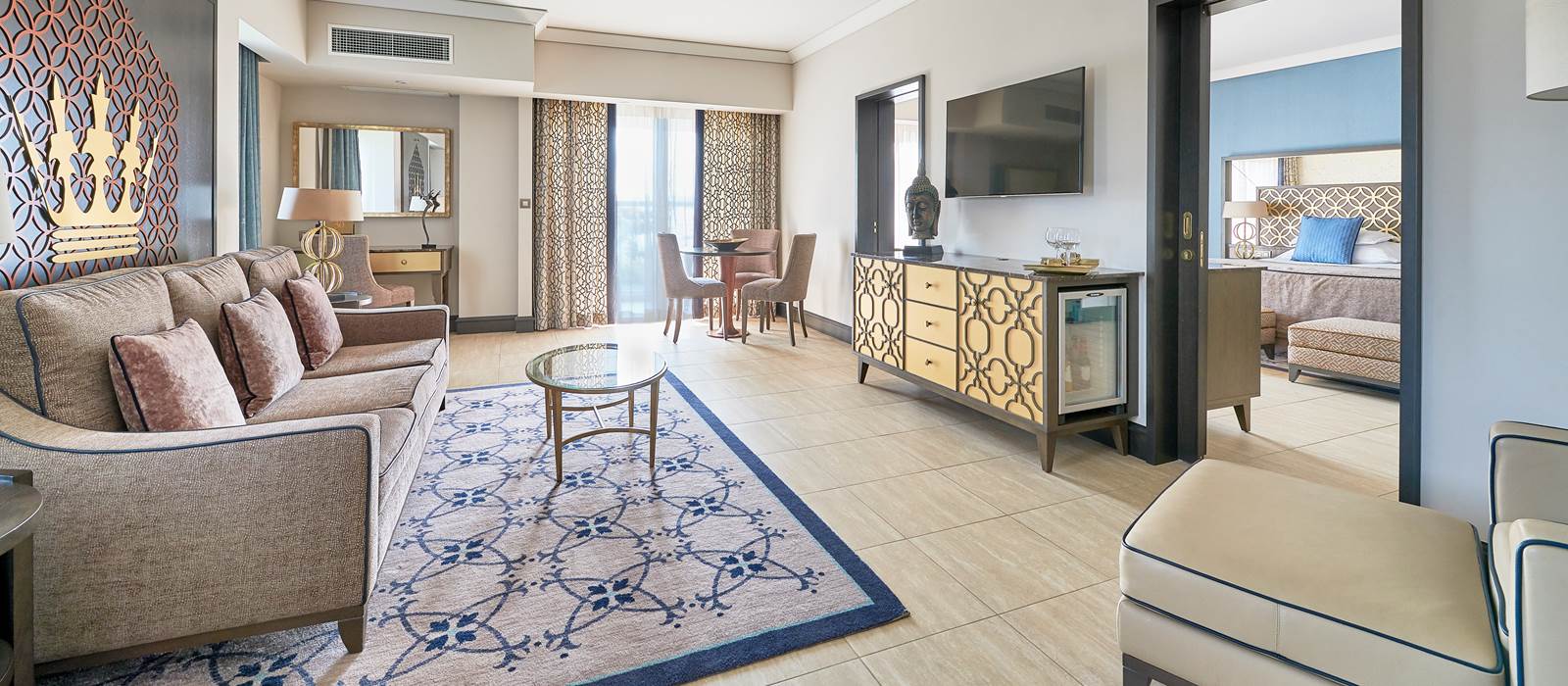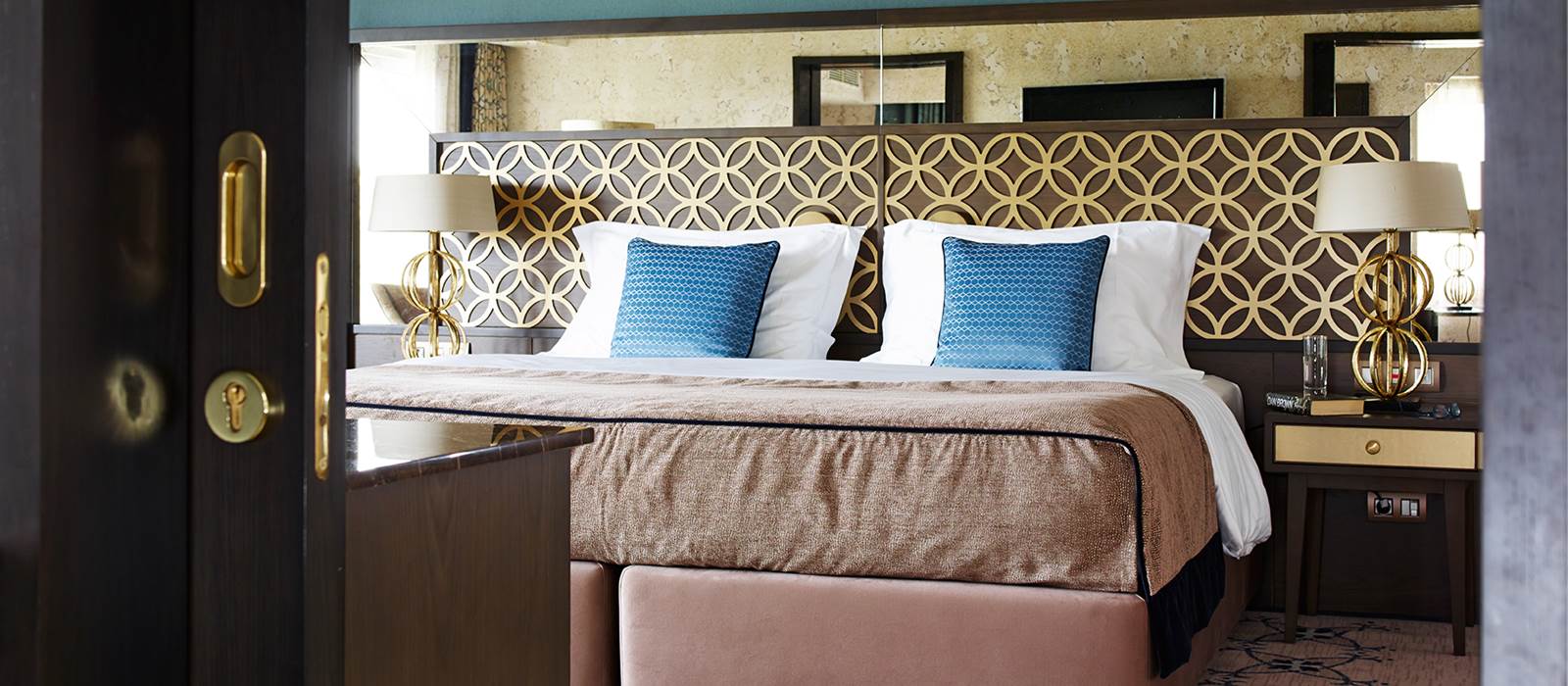 Premium Suites
Refined, Spacious, Desirable
Decorated in a blend of traditional Portuguese style with a modern contemporary feel, these rooms blend a cooling blue décor, with wood panels and stunning stone floors.
With a generous separate living room, boasting a range of elegant furnishings, you are perfectly equipped for lazy evenings after a great day of golf, or a stunning day out at the local spa. Each suite also boasts an expansive balcony and stunning views of parcial golf and sea view.
The suites are comprised of one bedroom and a living room, but can be changed to two separate bedrooms, with the option of twin beds (110x200 cm) or two emperor size beds (220x200cm). All suites have large and spacious bathrooms dressed in the finest marble and featuring walk in raindrop showers.



The Premium Suite features and facilities:
The Premium Suites size approximately 100m² | 1076.39 ft².
Accommodates up to a maximum of 4 adults and 2 children (<12 years of age).
($) Some services may represent an additional charge.
Discover the Premium Suites
Explore Other Rooms & Suites