Golfing in the Algarve in 2017
19 December 2016
---
Look Forward to Exceptional Golfing Experiences During a Five-Star Stay at Dona Filipa Hotel
2016 has been an especially important year for golf in the Algarve. 50 years ago, our sister hotel, Penina Hotel & Golf Resort, opened the very first 18-hole golf course in the region… starting the (golf) ball rolling for the great game's widespread popularity across the southern tip of Portugal. With standards set so high from the start, courses have had to ensure they can offer something a little out of ordinary, and in some cases, a truly exceptional experience. Now one of the world's key destinations for golf, the Algarve is ideal for a golfing getaway in 2017… and our guests can enjoy exclusive access to two of the best courses it offers. We've put together a brief guide to these courses and more, so you can start planning your exceptional golfing experience in 2017 today.
With countless awards and accolades, San Lorenzo Golf Course may need little introduction for some. Designed by American architects Joseph Lee and Rocky Roquemore, it boasts both breath-taking beauty and some of the most sought-after challenges in the game. Bordering an inland lake, the 8th is described as '…one of the most spectacular par 5s…', while the 12th is the most demanding of all, with a deep chasm that runs along a narrow fairway. However, it's the 18th hole that leaves players in awe. Now world renowned, the course's ruthless finale offers no escape from water to reach a tiny targeted green. Alongside its demanding design, players can also look forward to admiring ocean vistas, spotting rare bird species thanks to the neighbouring Ria Formosa Estuary and enjoying a stroll through scenic pine woods.
Pinheiros Altos Golf Resort is home to both a 27-hole Championship Course and one of the leading golf academies in southern Europe. The course's renowned layout is split into three sets of nine holes; each with their own contrasting character. The Corks Course offers stunning views over the Ludo valley and Goldra hills… and is also regarded as the most demanding; mainly owing to its 8th hole - a PAR 5 double leg of 580 yards. Meanwhile, the Pines Course boasts over a thousand trees, and the Olives Course is home to Pinheiros Altos' signature hole; the 8th, which is located on a palm-tree covered island. Alongside the course itself, Pinheiros Altos also boasts a renowned golf academy that's home to two AA British PGA Professionals, a new Titleist fitting centre, four indoor teaching bays, and V1 and Flightscope technology. With such a wealth of outstanding facilities available, this is the perfect destination for those wishing to achieve golfing goals in 2017.
Alongside a visit to our two internationally-admired courses, we'd also recommend booking a round or two at the legendary Sir Henry Cotton Course. Located within the 360 acre estate of our sister hotel, Penina Hotel & Golf Resort, the renowned layout was designed by three-times Open Champion, Sir Henry Cotton, and was the very first 18-hole golf course in the Algarve. Using 400,000 trees, it was transformed from an old rice farm in 1966 and has gone on to attract professional and celebrity players such as Arnold Palmer, Jack Nicklaus, Bing Crosby and even 007 himself, Sean Connery, over the last 50 years. As well as being steeped in history, the challenging course has hosted the Portuguese Open 10 times and its 13th hole has been described as "one of the best PAR 3s in the world" by Golf Today. With towering pines and the sweet scent of eucalyptus trees, its natural beauty is awe-inspiring, while its neighbouring Resort and Academy Courses will offer further opportunities to hone skills.
Offering exclusive access to two of the Algarve's most sought-after courses, as well as being located within 45 minutes of the region's oldest 18-hole course, Dona Filipa Hotel is the ideal destination for your five-star golfing getaway in 2017. Book your stay today with our latest offers and packages, and look forward to an unforgettable golfing experience next year.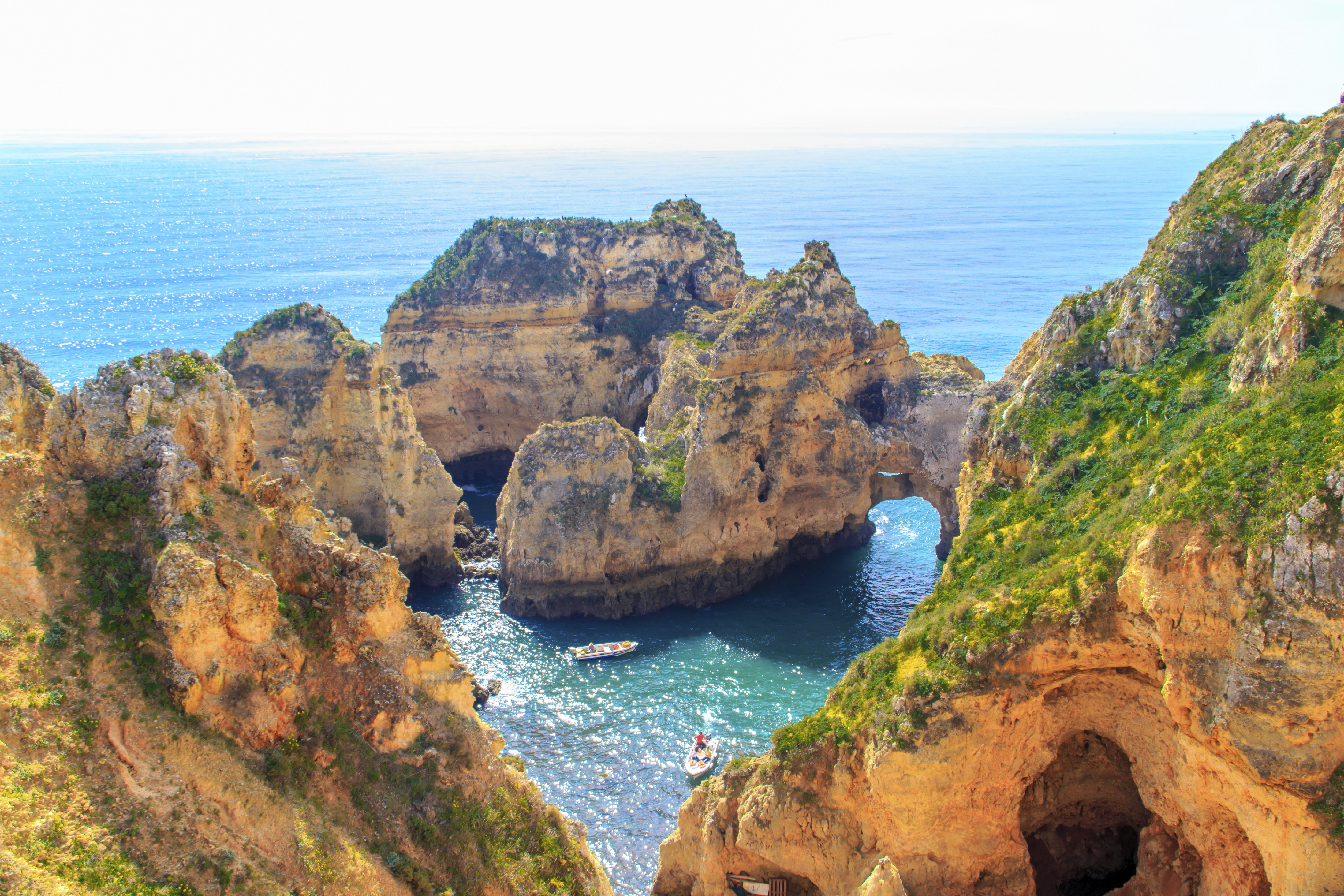 Dona Filipa Featured in High Road Low Road TV Show
Dona Filipa Hotel, along with our beautiful Algarve surroundings have been featured in the Irish travel show, High Road Low Road.
Click here for more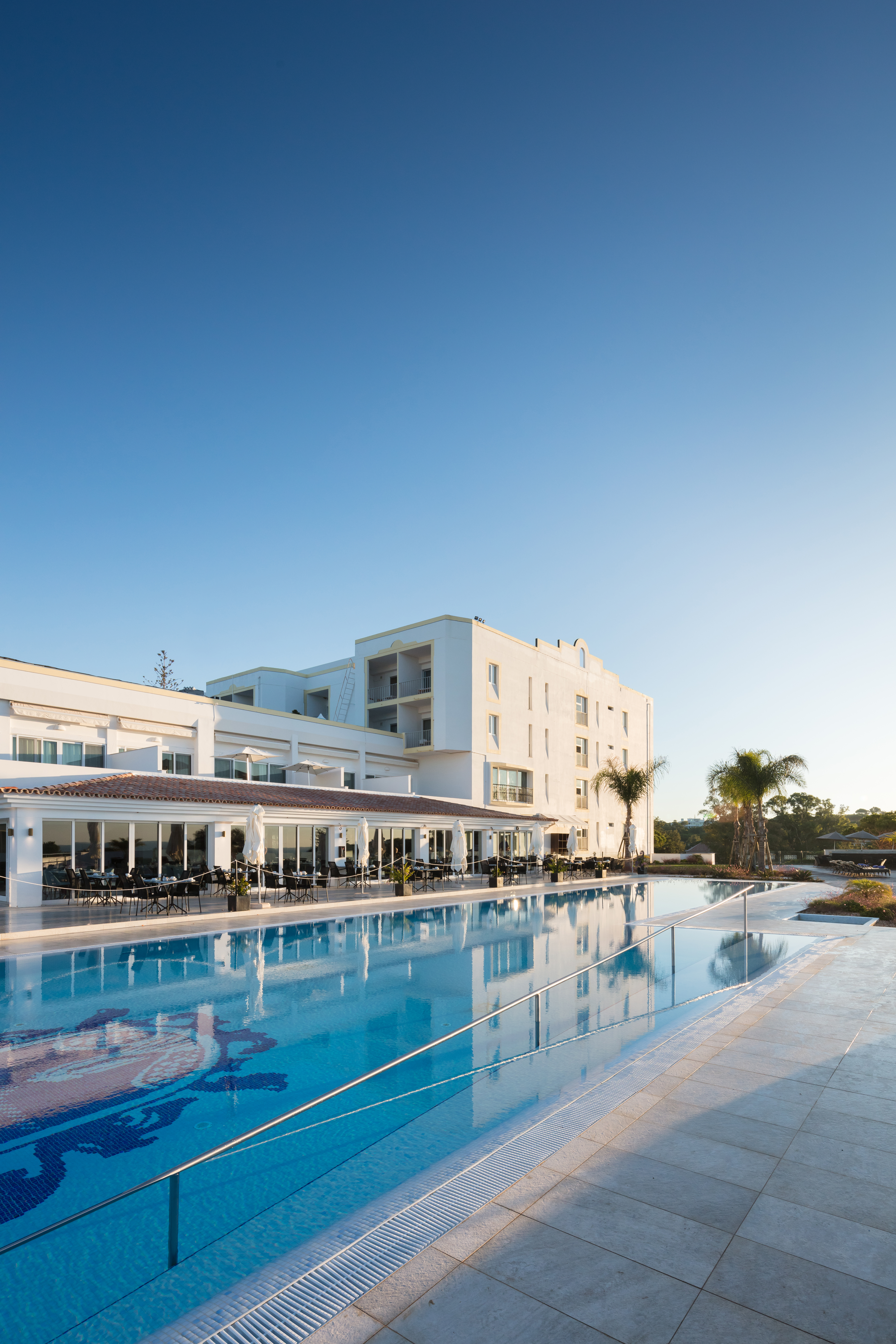 IHG's Newest brand, Vignette™ Collection, Makes European Debut in Multi-Property Deal with JJW
IHG's Newest brand, Vignette™ Collection, Makes European Debut in Multi-Property Deal with JJW
Click here for more