Loulé Carnival & Volta ao Algarve 2018
7 December 2017
---
Discover Portugal's Oldest Carnival & Prestigious Cycling Races this February
Every February, a crescendo of colour, music and celebration explodes onto the historic centre of Loulé for Portugal's oldest carnival! Followed in February by Volta ao Algarve - Portugal's sporting equivalent of Le Tour de France, which attracts thousands of revellers to the country's southernmost region.
Loulé Carnival
11th February – 13th February 2018
Think carnival and your mind will likely drift to Rio de Janeiro's vibrant sambas, singing and sequin-fuelled celebrations. But did you know it was allegedly little Loulé that first introduced Carnaval to Brazil? Enjoy it for yourself this February, when thousands of revellers takeover Avenida José da Costa Mealha for Loulé Carnival 2018!
Like its South American counterpart, carnival in Loulé is an extremely colourful affair. As costume-clad carousers, scantily dressed dancers, towering stilt-walkers, and giant-headed puppets parade the confetti-filled streets to the rhythm of sweet salsa sounds and pulsating drumbeats.
Typically starting around midday, it is worth arriving early to Loulé as bars, restaurants and streets quickly begin to fill. But whatever the (undoubtedly sunny) weather, be sure to arrive at Avenida José da Costa Mealha before 3pm, when the procession of floats begins!
In what is one of the must-see spectacles in the Algarve calendar year, the convoy of floats creates a startling riot of colour; with each one crafted with painstaking attention to detail, and conveying all manner of themes, spanning: animals, satirical political figures and icons of popular culture!
Once the procession has slowly made its descent through the cobbled lanes of Loulé's historic centre, it's time to party on down into the small hours - be that on Avenida José da Costa Mealha, or in the bounty of surrounding bars. Of course, after all that dancing you will likely be in need of some replenishment - made easy by the countless restaurants and streetfood stalls, all trying (and often succeeding) to tempt you in with the heady aromas of grilled sardines, spit roasted piri-piri chicken and other Loulé delicacies.
Should you want to fully immerse yourself in this age-old Algarve tradition, shops are full of costumes, wigs and makeup in the weeks running up to carnival. But while dressing up is encouraged, it is not compulsory; so there's no excuse for missing Loulé Carnival 2018!

Volta ao Algarve 2018
14th February – 18th February 2018
As the Algarve waves goodbye to Loulé Carnival for another year, an altogether different celebration arrives with Volta ao Algarve - the country's principal cycling event, which will once again welcome professionals and hobbyists alike to the sunny shores of Southern Portugal.
In 2017, the biggest names in world cycling pedalled it out across a distance of 478.6 miles, enduring blistering sprints and brutal ascents throughout. The Netherland's LottoNL-Jumbo and GB's Team Sky took it right down to the wire; as Primoz Roglic bravely fended off Michal Kwiatkowski in a thrilling encounter which finally ended Team Sky's stronghold over the race.
However, beyond simply spectating Volta ao Algarve this February; a whole world of two-wheeled exploration awaits at Dona Filipa Hotel - as you grab a bike and get out amongst the various fauna and vibrant flora of the Algarve!
One such route is the Ludo Trail - nestled just beyond Quinta do Lago - where stunning birdlife and verdant plantlife can be found at all hours. Departing in the early evening, however, will allow you to take-in incomparable views of an ochre sun, as it slowly sets over the Atlantic. Alternatively, depart at dawn and head west towards Vilamoura. Here, you can emulate your road-cycling idles within a network of trafficless public bicycle systems, before the trail eventually arrives you at Falesia Beach. At this juncture, the only logical thing to do is to park up and watch the sun rise, as you lounge on soft white sands.
Cycling need not follow specific trails, however. Almost every voyage along the winding, palm-aligned roads of the Algarve will acquaint you with one form of natural beauty or another; with mountainous backdrops, luscious greenery, and stunning ocean vistas never far away. There's a reason why cycling has become so popular in Portugal!
Book Your Culture or Action-Packed Algarve Escape Today
So there you have it. A fantastic February lineup in the Algarve, where cultural celebrations and elite cycling events await your discovery! So grab your finest carnival attire, or your cycling gear, and join us at Dona Filipa Hotel for a luxury five-star escape to the Algarve.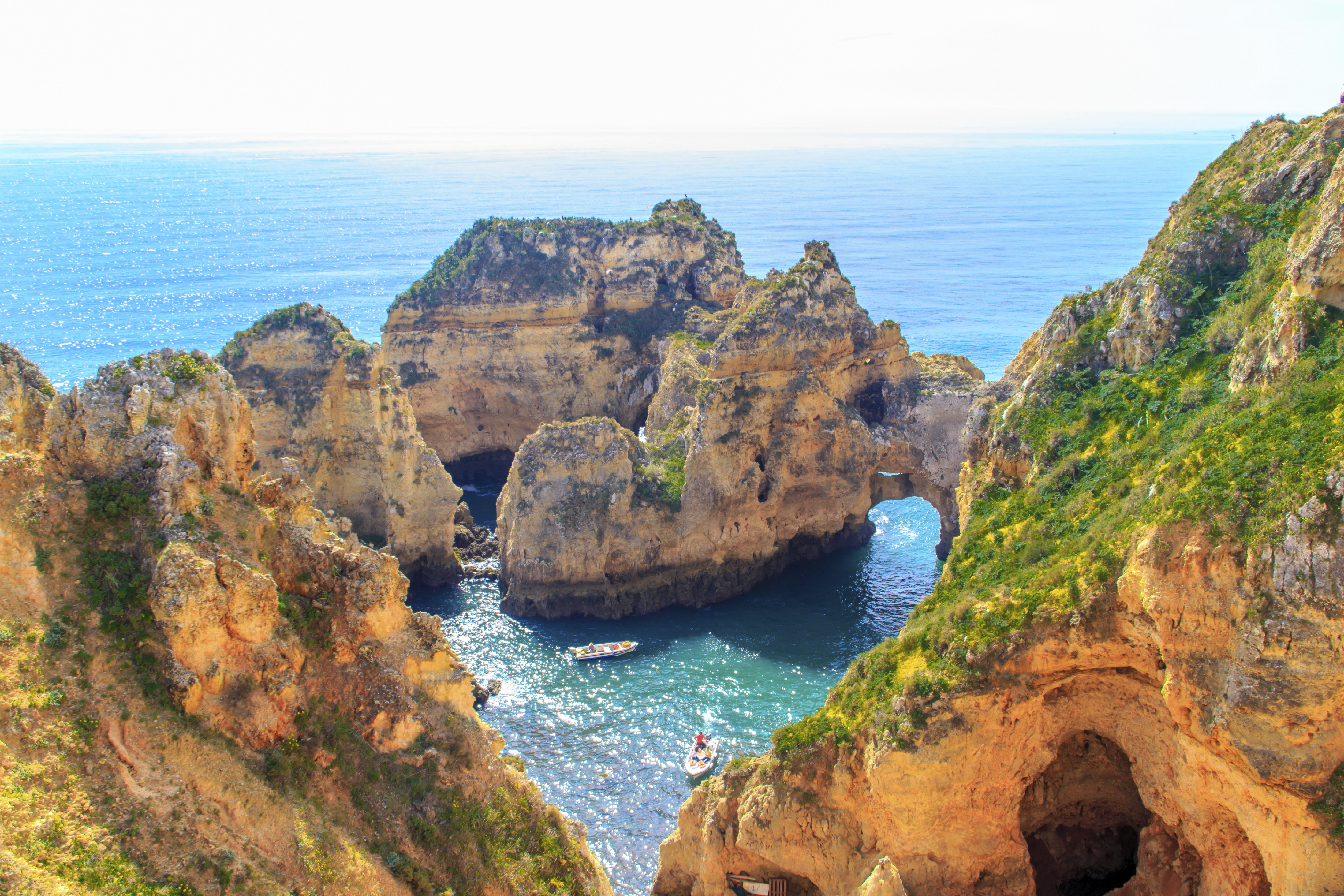 Dona Filipa Featured in High Road Low Road TV Show
Dona Filipa Hotel, along with our beautiful Algarve surroundings have been featured in the Irish travel show, High Road Low Road.
Click here for more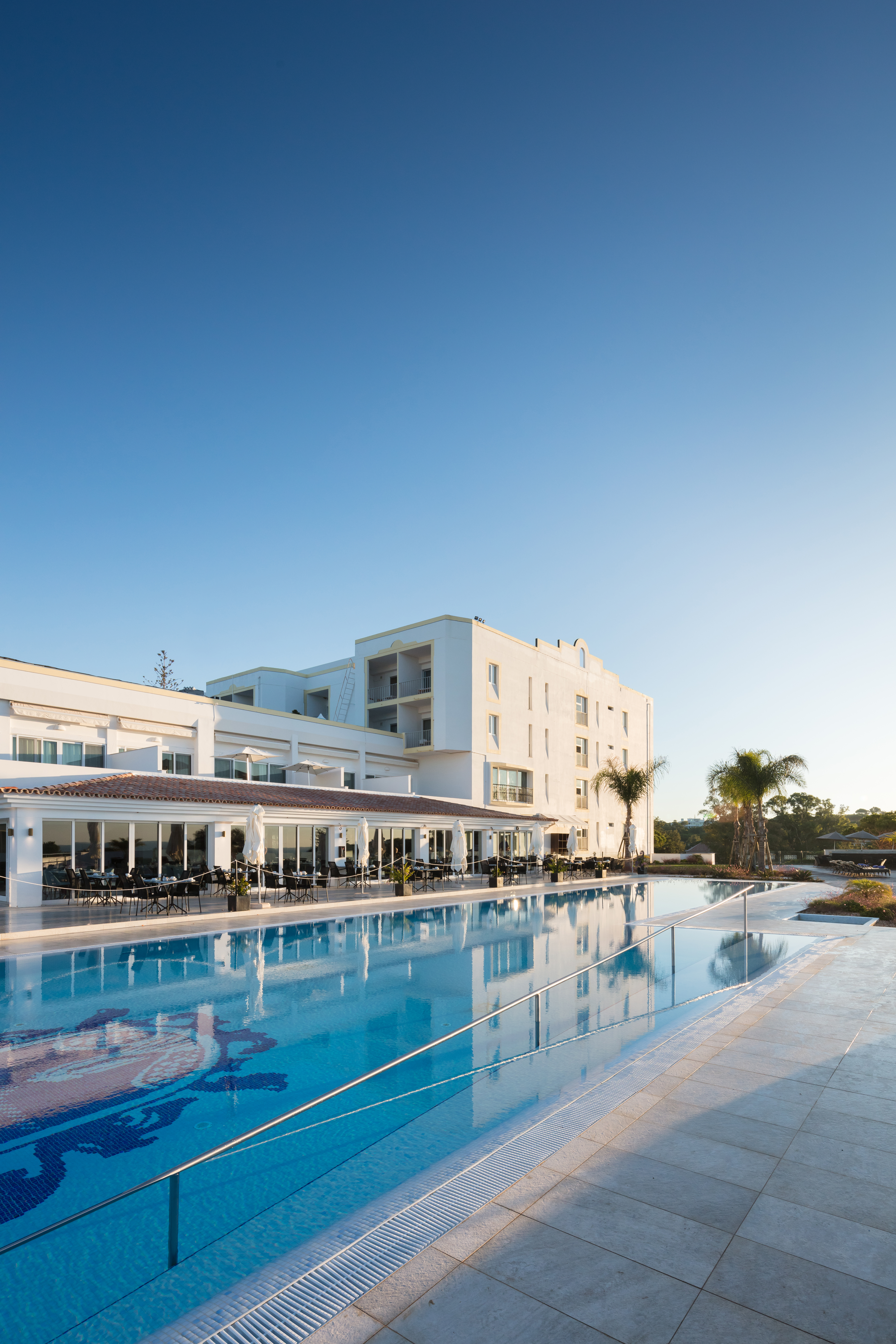 IHG's Newest brand, Vignette™ Collection, Makes European Debut in Multi-Property Deal with JJW
IHG's Newest brand, Vignette™ Collection, Makes European Debut in Multi-Property Deal with JJW
Click here for more