A Five-Star Summer in the Algarve at Dona Filipa Hotel
3 January 2017
---
Days of Family Fun, Great Golf and Fine-Dining Await You in the Glorious Algarve Sun
Long days of glorious sunshine and warm evenings under the stars can only mean one thing… summer in the Algarve is nearly upon us. Read our brief to guide to events taking place in and around Dona Filipa and start planning your five-star summer vacation today.
Fun in the Sun with our Kangaroo Kids Club
At Dona Filipa, our aim is to ensure that every member of the family has an unforgettable stay; and our dedicated Kids Club – The Kangaroo Club – provides a totally safe, fun-filled environment in which to do so. Our shaded outdoor facilities include:
• Large outdoor swimming-pool with sun loungers
• Table tennis
• Grass volleyball area
• Sandpit with sea-saws, swings, slides and climbing obstacles
• Tricycle track with various models of tricycles
• Bouncy castle
• 18 hole mini golf
With an ever-changing array of activities and an extensive list of amenities; young guests will never go bored as they make friends with the other children… and our specialist Kangaroo Club team (who like to think of themselves as big kids). Nutritious, tasty meals and refreshments are also provided throughout the day courtesy of the Kangaroo Club Restaurant.
Golf at Dona Filipa Hotel this Summer
Scorching skies and glorious greens await you on Dona Filipa's two exclusive Algarve golf courses… widely regarded as being amongst the best in the world.
The award-winning San Lorenzo Golf Course has consistently been voted as one of the best in Europe since its opening in 1988; with the genius of golf architects, Joseph Lee and Rocky Roquemore evident in all of the 18 well thought out holes. Highlights include Hole 8 – one of the most spectacular par 5s found across Europe… and the water-flanked 18th – a breathtaking climax that has developed a worldwide reputation as one of the finest finishes in golf. However, more than a mere golf course, San Lorenzo is an object of beauty. Given its close proximity to one of Portugal's 7 Natural Wonders – the Ria Formosa Nature Reserve – each of the elongating greens run alongside saltwater marshes and freshwater lagoons; with mountainous backdrops and the blue expanse of the Atlantic never out of sight.
Pinheiros Altos Golf Resort is one of Europe's elite golfing centres; boasting state-of-the-art facilities – including Flightscope technology and a Titleist fitting centre. The championship course is also home to a unique 27-hole format; divided between three 9-hole groupings: Corks, Pines and Olives – allowing for a number of ways to play 18 exciting holes. Like San Lorenzo, Pinheiros Altos is situated in the heart of the Ria Formosa Nature Reserve, and a round at this scenic course will acquaint you with outstanding Algarvian beauty… complete with birdies of a different variety – as herons, storks, flamingos and the rare purple gallinule all make their home in the nature park.
The Home of Gastronomy and Evening Entertainment in the Algarve
Dom Duarte Grill Restaurant is the home of fine-dining at Dona Filipa; and is where you'll find the genius of Executive Head Chef – Luis Filipe Batalha – embodied in his stunning fusion cuisine. Drawing inspiration from the Portuguese expeditions of the 14th & 15th centuries, Batalha's innovative menu combines exotic flavours from the likes of Malacca, Goa, Timor, Mozambique and Brazil; with the staples of Portugal's rich and varied cuisine – providing for a gastronomic experience to remember as you dine in the elegant surroundings of Dom Duarte.
After a spot of indulgence, it's time to head to Duques Lounge Bar; where live entertainment and exciting cocktails can be enjoyed in the alluring ambiance of Dona Filipa's main social hub. Summer at Duques also allows you to make the most of the gorgeous Portuguese weather, as you soak up the sun, sip on a cocktail and dine al fresco in the open air summer garden.
Relaxation or Leisure? Enjoy the Best of Both Worlds with our 5* Facilities
Tennis enthusiasts are able to enjoy the use of our 3 ATP, all weather hard surface tennis courts. All courts are flood lit for players wanting to play at night and for those wishing to brush up on their backhand; tennis lessons are available from our in-house tennis pro, José Nunes and his team.
Alternatively, for a less exuberant way to pass-the-time simply relax by the pool – complete with stunning views over the Atlantic… head to the Vale do Lobo Royal Spa or enjoy the use of our Beach Club and soak up the sun on our exclusive stretch of white-sand beach.
Book Your Summer Stay at Dona Filipa Today
With such a great selection of activities, dining options and fun for all the family on offer, you'll be hard pressed to find a better Summer break anywhere in the Algarve.
Visit our website today and enjoy great savings with our wide-range of exclusive offers.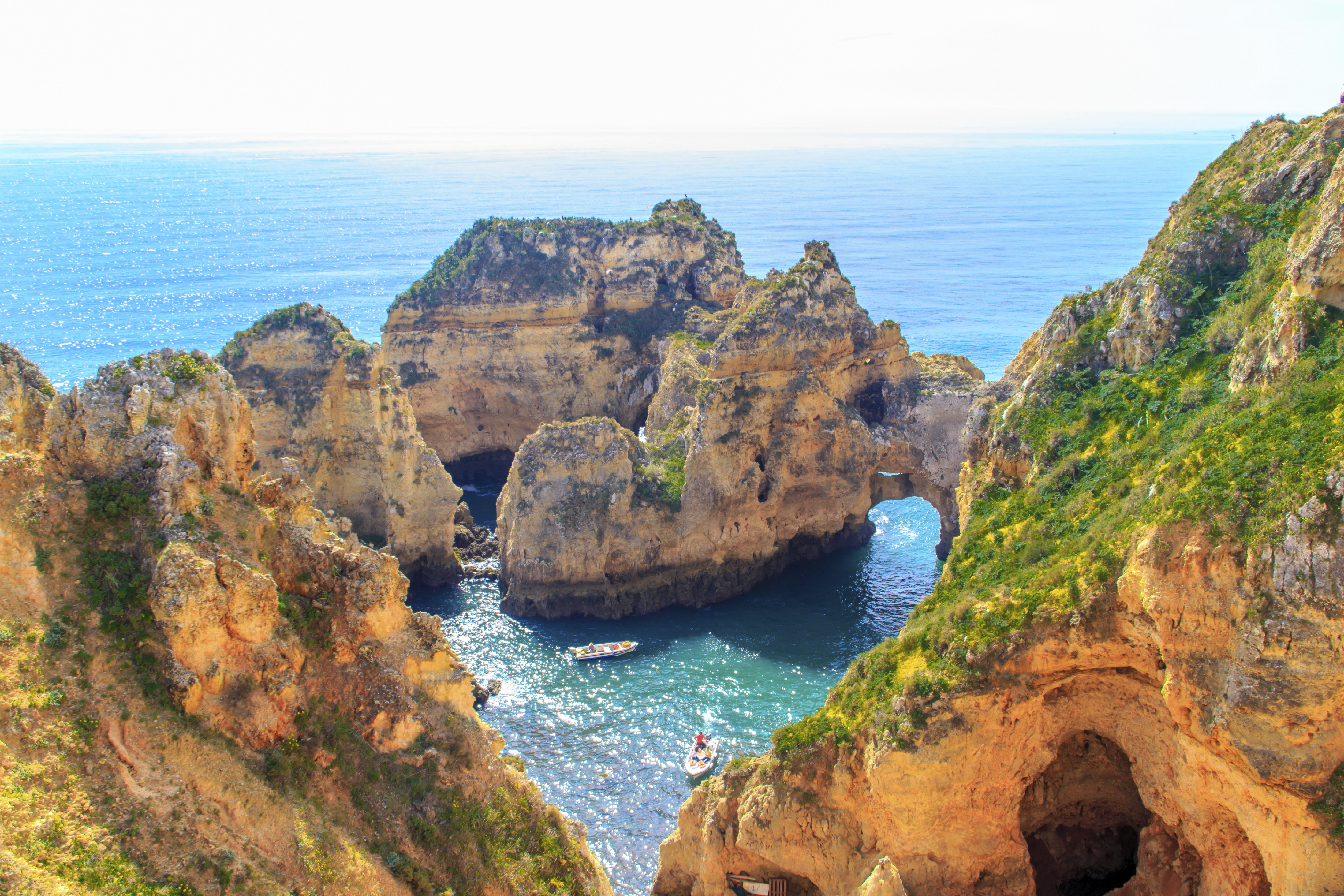 Dona Filipa Featured in High Road Low Road TV Show
Dona Filipa Hotel, along with our beautiful Algarve surroundings have been featured in the Irish travel show, High Road Low Road.
Click here for more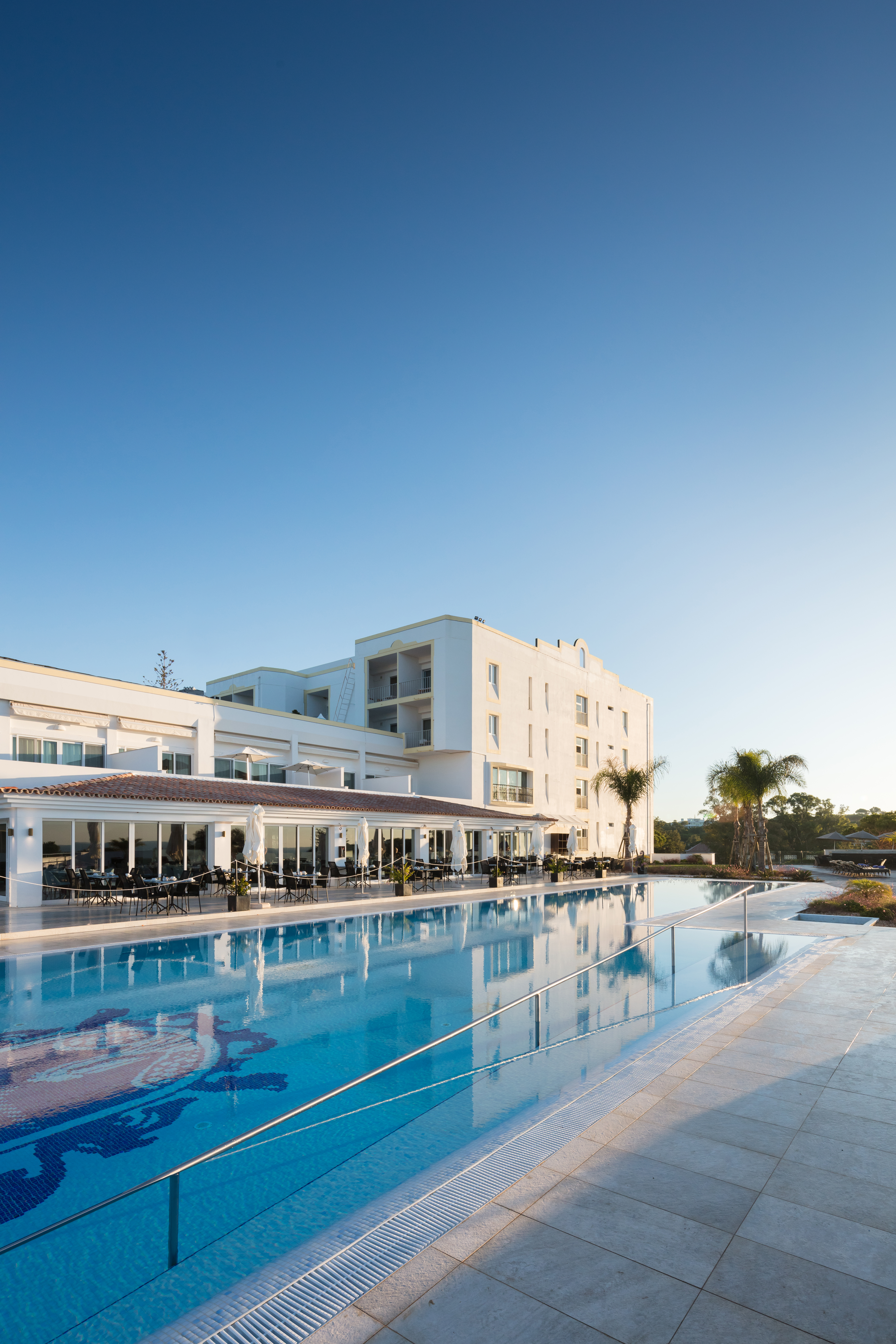 IHG's Newest brand, Vignette™ Collection, Makes European Debut in Multi-Property Deal with JJW
IHG's Newest brand, Vignette™ Collection, Makes European Debut in Multi-Property Deal with JJW
Click here for more