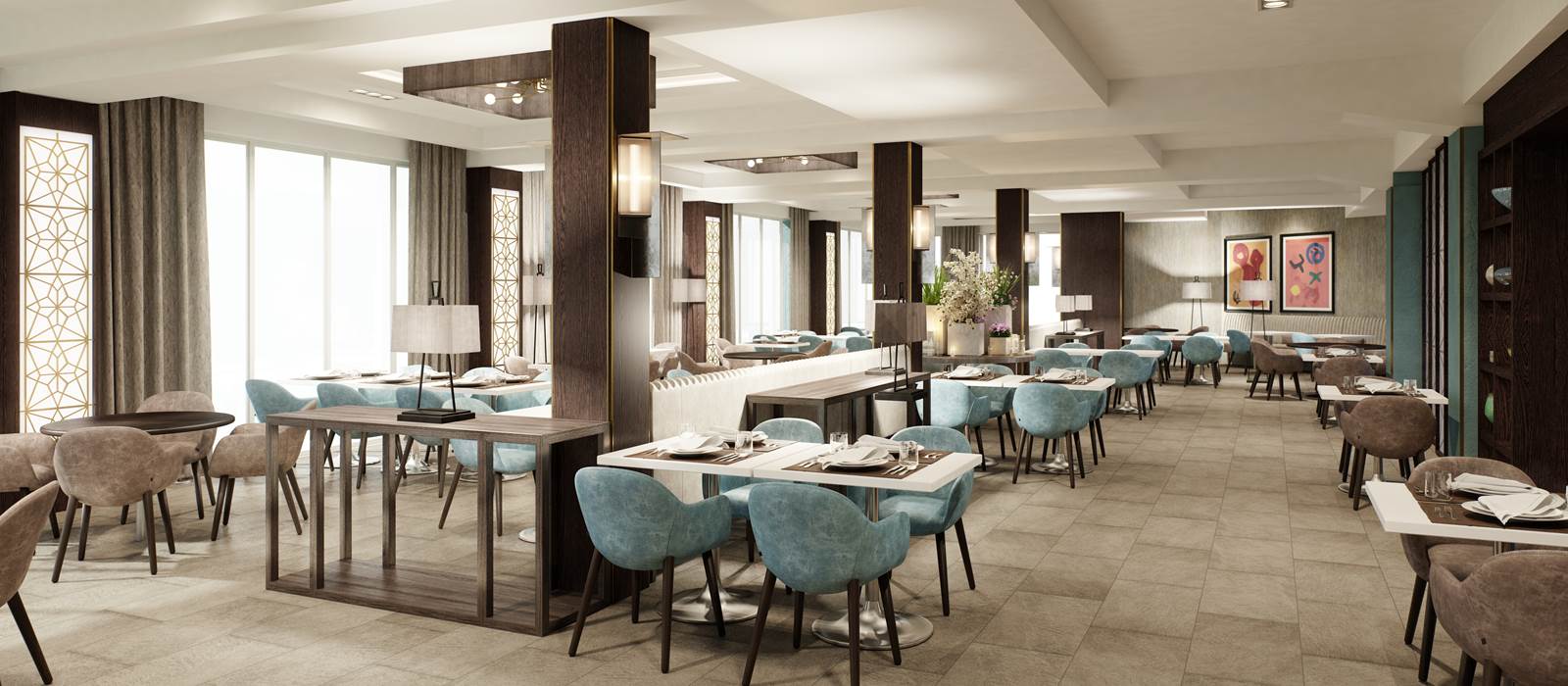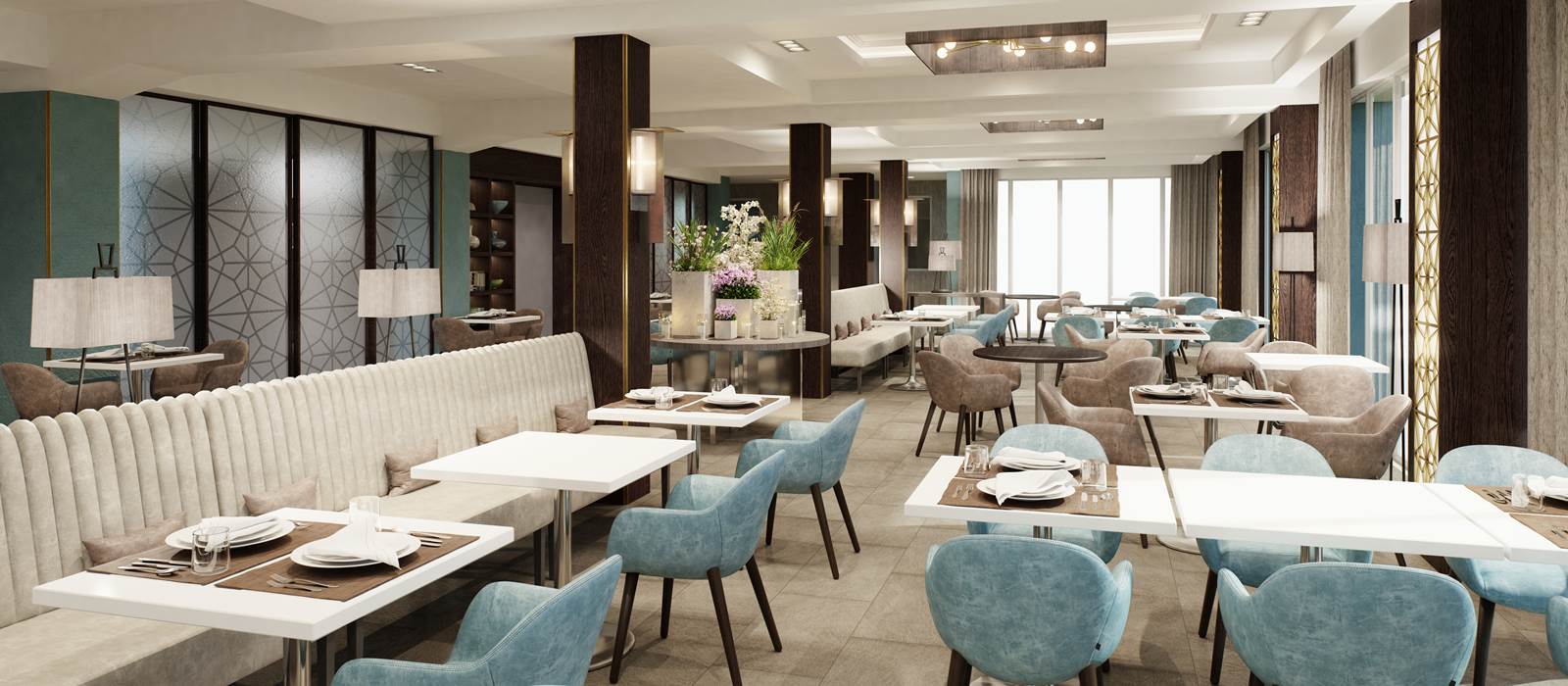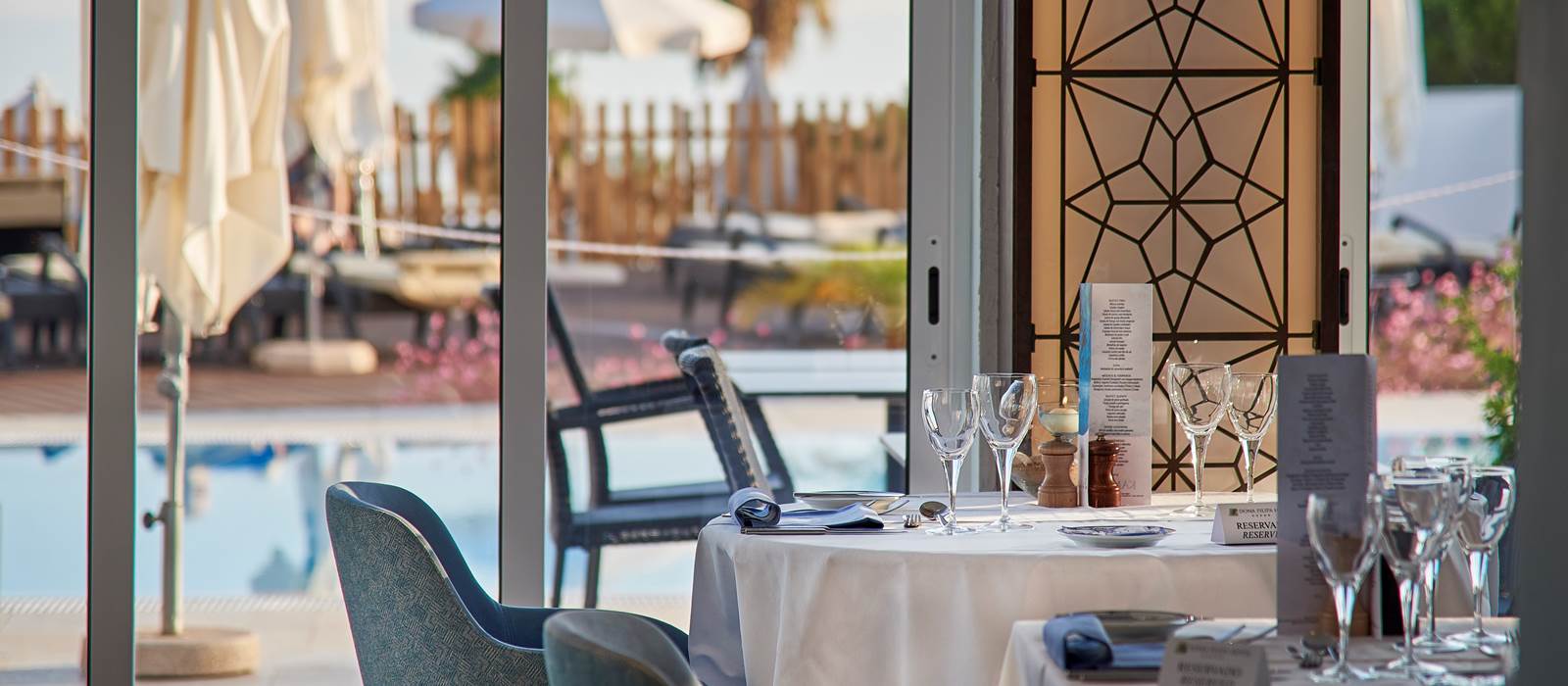 Kamal Restaurant, Algarve
Contemporary Dining by the Sea - 7 Days a Week
Elegantly presented, and designed as a stunning tribute to the sea, Kamal Restaurant offers an exceptional range of breakfast & evening buffets, elegant lunches and exceptional gourmet fare.
Named for an ancient instrument of celestial navigation – Kamal offers diners an eclectic selection of Portuguese and international cuisine, delicately crafted using the finest local ingredients and expertly sourced products.  
Enjoy this all-day-dining experience in our luxury poolside area, where a hearty selection of snacks, light-lunches and regional specialities are served alongside a wide-range of cooling beverages. Or, for those looking for a taste of Algarve romance, Kamal's terrace – overlooking the glistening Atlantic – provides the ideal venue for a romantic dinner under the stars, 
All You Can Eat Buffets
Guests and visitors have been enjoying Dona Filipa's famous 'All-You-Can-Eat' buffets for over 50 years. They are an Algarve staple, renowned and regarded for their hearty quality and gourmet offerings. Expect impeccably high-standards, a relaxed family atmosphere and some of the best views in the Algarve.
Wednesday Evenings - Fish Market Buffet
The only seafood all-you-can-eat experience in Vale do Lobo, the Fish Market Buffet offers a range of delicious delicacies featuring mussels, octopus, shrimp, lobster, clams and the freshest seasonal fish. All of which is accompanied by an extensive selection of mouth-watering sides, salads and desserts.
Sunday Evenings - Champagne Buffet
Our Champagne buffet is famous all across the Algarve for its extensive range of gourmet dishes and free-flowing Champagne. Expect appetizing entrees, exquisite main courses and delicious desserts. Book early to avoid disappointment, as this is undoubtedly an experience to savour.
Discover the Kamal Restaurant