JJW Hotels & Resorts Announces Major Renovation of the Dona Filipa Hotel, Algarve
13 December 2013
---
Work to begin on 16th December 2013
13 December, 2013, Algarve - JJW Hotels & Resorts, has announced an extensive renovation plan that is set to ensure the Dona Filipa Hotel maintains its rightful position as one of the finest luxury properties in the Algarve.
JJW Hotels & Resorts has been a major investor in the Algarve region for twenty five years and employs 600 local people. Mohsen MBI Al Jaber, Innovation Director at JJW Hotels & Resorts, is the next generation of the MBI Al Jaber family to be involved in the business in Portugal. He said:
"The Dona Filipa Hotel's unique location, just off the stunning Vale do Lobo beach, ensures the five-star property is always a firm favourite with visitors to the Algarve. However, I felt the time was now right to invest in the future of the hotel and make sure that it continues to deliver the very highest standards of comfort and elegance that our guests deserve."
"We have been strong supporters of the Algarve for more than twenty five years and following our recent announcement that we have taken over the management of the Penina hotel under JJW Hotels and Resorts, this significant new investment in the region underscores how important the Algarve is to the future plans of the group."
The carefully considered renovation will completely overhaul all public areas - including the lobby, lounge and bar - along with all rooms and suites at the beachfront Vale do Lobo property. The new interior design concept both embraces the elegance and charm of the Dona Filipa Hotel, whilst paying homage to its traditional Portuguese style.

Dona Filipa Hotel General Manager, Luis Filipe, stated: "We are delighted and excited with the final renovation plan. It will successfully reposition us alongside all our luxury competitors in the area whilst ensuring we still manage to deliver the highest levels of service expected from our five-star hotel."

The work will be overseen by project designers Cunningham Mclean in association with ArtCatto. 

Ends.
Notes:
This is a press release from JJW Hotels & Resorts.
For more information contact José Barata at JLM & Associates - Tel: +351 213 845 720 Email:jbarata@jlma.pt
Below:
Images of the new lobby, one of the stunning new rooms, the new bathroom design and the the hotel bar.
About the Designers
Cunningham Mclean

Cunningham McLean was established in 1989 and has an expert team of creative, professional designers working within the United Kingdom and Europe. The company provides professional interior design and project management services to many sectors including corporate, hospitality and the leisure industry. The company headquarters are based in Glasgow Scotland with a satellite office in Dublin Ireland. The practice has amassed an extensive portfolio of past projects thanks to the drive of their highly skilled designers and their desire to achieve perfection with attention to every detail. This attention to detail is recognized consistently by the repeated business of their wide and varied client base, who are seeking the best in expertly designed, functional creations, combined with the highest standards of professionalism and delivery. They specialize in quality and creative designs for restaurants, bars, hotels and commercial spaces from individually tailored and bespoke interiors through to branded and template delivery of established brands in the UK and Europe. Each project they create is individually tailored and highly detailed in design to reflect individual client requirements. Current projects include Hilton Hyde Park Hotel- London, Dona Filipa Hotel-Portugal, Burlington Hotel-Ireland, Hilton Grand Vacations-Scotland and Edinburgh University-Scotland.

Tel: +44 (0) 141 942 2221
Email: info@cmp.org.uk
W: www.cunninghammclean.com

ArtCatto
Artcatto was launched by Gillian Catto and Kelly Murtagh. Gillian Catto was, for 32 years, the owner of The Catto Gallery an internationally recognized and respected Gallery and art consultancy business in London. Kelly Murtagh has been in the hospitality industry for over 17 years, working on design projects for hotel groups such as the Doyle Collection and Jury's hotel group. Since launching their business 3 years ago they have opened one of the finest art galleries in Portugal in the historic town of Loulé, The gallery represents over 25 internationally renowned artists. Artcatto provides art consultancy services to hotels, businesses and private clients. Their team creates a bespoke service for each client that provides advice, design and project management bringing unique solutions and using top artists or artisans to produce one off or multiple pieces of artwork. Artcatto has recently completed a 5 star hotel in the Algarve and is now currently working on projects for various hotel groups in Ireland, UK, Portugal and Cap Verde.
Email: info@artcatto.com
Website: www.artcatto.com
About JJW Hotels & Resorts
JJW Hotels & Resorts is an international leisure enterprise operating a range of hotels, resorts, golf courses and cruise ships across Europe and the Middle East. The company conducts business in Austria, Egypt, France, Portugal and UK. JJW own and manage a range of luxury properties, with long traditions, loyal customers and outstanding reputations. These hotels are exclusively for those who demand the highest standards of luxury, coupled with flawless service and classic design. The majority of these hotels are considered historical landmarks in their own right, and can be found in prime locations within the worlds' most popular destinations.
For the past 26 years, the company has been successful in delivering the highest quality services, whilst nurturing a loyal and ever growing client base. Thanks to the way the business operates, employees are able to develop skills that provide practical solutions to the many challenges faced within the hotel and leisure industry. JJW Hotels & Resorts is committed to developing this talent, investing in people and striving to deliver only the finest standards in hospitality.
Breakdown of the Renovations
Entering the Hotel
The hotel will welcome guests into a lobby timeless finesse, resplendent with the perfect blend of modern materials, warm colours and exciting textures... all of which will be enhanced by the refurbished winter garden which will let in both natural light and enhance the already spacious surroundings.
Relaxing in Style
The hotel bar, currently named San Lorenzo, will be fully rebuilt and merge with the Nautical Lounge. The new lounge bar, with a variety of uniquely styled intimate spaces, will have a central focus of earth tones and intricate ceiling light designs... creating a tasteful and elite space for guests to socialise and relax in.

A Modern yet Traditional Room Experience
As part of the refurbishment - and focal point of this project - all rooms and suites will be fully reconstructed and transformed. The guest rooms, as well as bathrooms, are distinguished by clean line contemporary furnishings, but with a touch of the traditional. The redesign will maximize natural lighting and embrace gentle, relaxing earth tones and blue colour palettes... creating a brighter and more welcoming ambience.
Notes:
This is a press release from JJW Hotels & Resorts.
For more information contact José Barata at JLM & Associates - Tel: +351 213 845 720 Email:jbarata@jlma.pt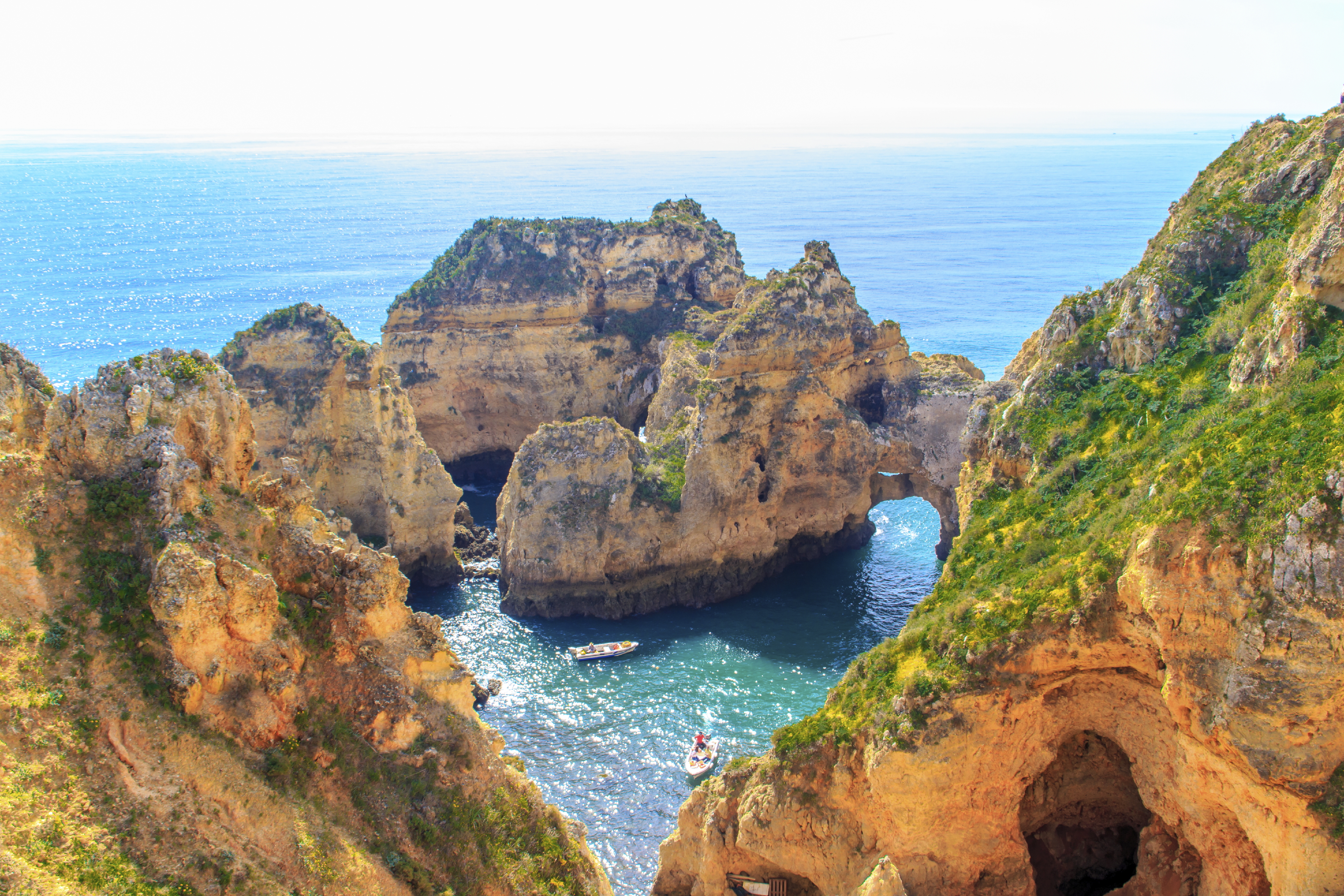 Dona Filipa Featured in High Road Low Road TV Show
Dona Filipa Hotel, along with our beautiful Algarve surroundings have been featured in the Irish travel show, High Road Low Road.
Click here for more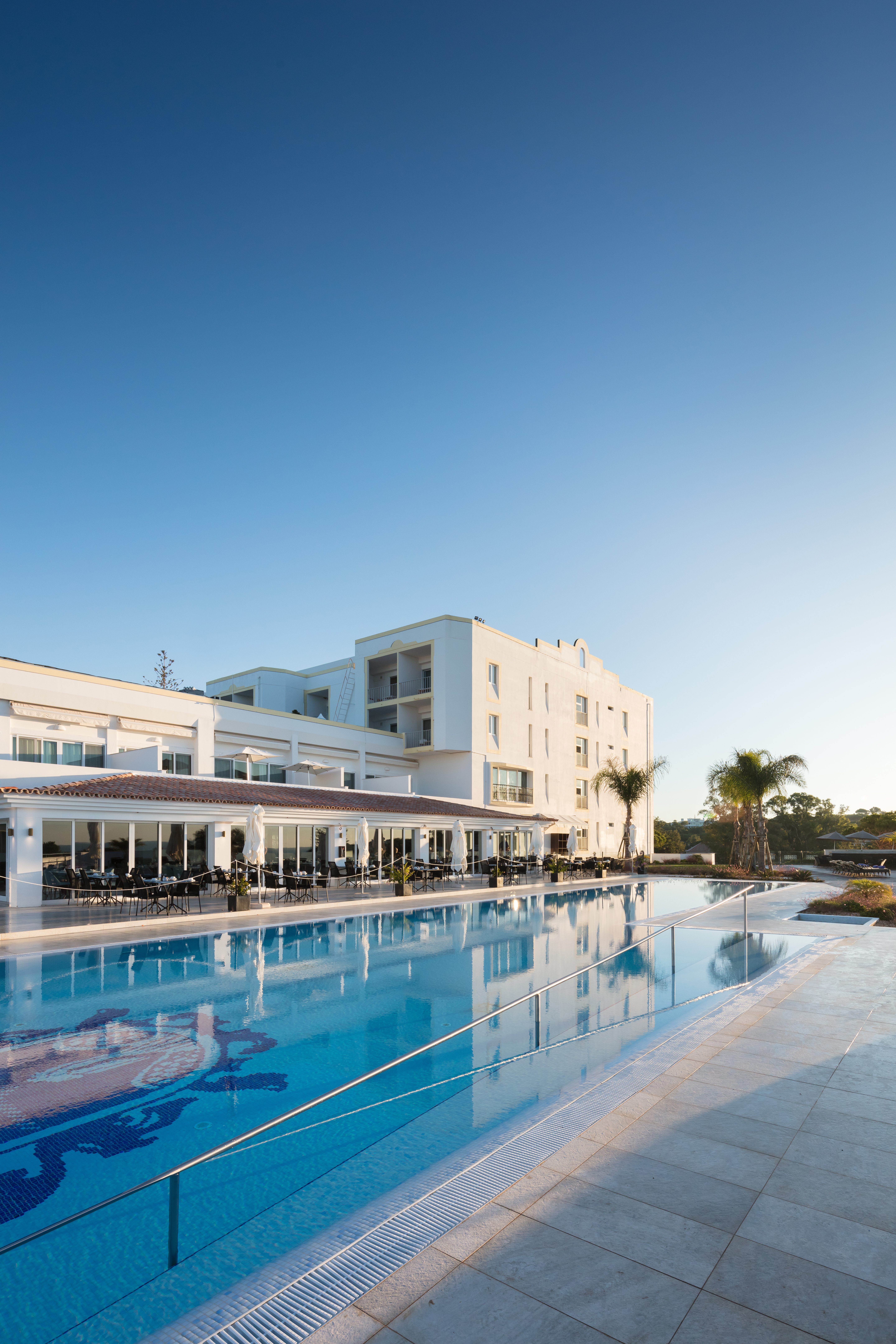 IHG's Newest brand, Vignette™ Collection, Makes European Debut in Multi-Property Deal with JJW
IHG's Newest brand, Vignette™ Collection, Makes European Debut in Multi-Property Deal with JJW
Click here for more