Spring Golf in the Algarve
8 February 2016
---
Celebrate the Start of the Season with Sun-Soaked Golf this April
Hats off, or rather hats on to the year-round golfers who immediately answer 'it never ends' to the question 'when does the golf season start?' However, the general consensus from those who prefer the idea of navigating the course in something other than a raincoat, gloves and a scarf, points towards the 1st of April. By this time, the Algarve is already boasting an average of nine hours of sunshine a day, highs of 23°C and lush, blooming landscapes…many of which will remain fairly untouched under the high season arrives in June. This golden window is the ideal time for golfers keen to squeeze in every minute on the region's world-class golf courses; perfecting their skills before others have even booked their summer flights.
San Lorenzo Golf Course
One of the Algarve's most admired courses is San Lorenzo; 18 award-winning holes that have led to it being consistently ranked worldwide since its launch in 1988. Just last year, it was named one of the top 30 courses in continental Europe by Golf World, however this sought-after destination is only open to hotel guests and private members. Acting as another vibrant feather in Dona Filipa's already richly plumed hat, the course is located a mere 10 minute courtesy bus ride away from the hotel's other five-star facilities that include a beach club, two swimming pools and a choice of fine-dining restaurants.
Alongside its many golfing challenges, San Lorenzo's breath-taking scenery has also become an attraction in its own right. With mountainous backdrops and ocean views, its Bermuda grass fairways act as an aesthetic extension of the protected wildlife sanctuary Ria Formosa; which is regarded as one of the seven natural wonders of Portugal. Add the likes of the Mirror and Bumblebee Orchid, Grape Hyacinth and Yellow Hoop-Petticoat Daffodil blossoming across this already stunning landscape, and its easy to see why its such a popular destination for Spring golf.
A Challenging Start to the 2016 Golf Season
With such outstanding golfing experiences on offer, San Lorenzo is without a doubt an ideal location to start the 2016 golf season. However, those keen on really putting their skills to the test will be even more tempted to pay it a visit after discovering that it'll be hosting its IV Amateur Golf Week Tournament this April. The whirlwind seven night event will see international players gathering between the 2nd and 9th to compete in four nail-biting rounds...and enjoy a whole host of five-star experiences in the Algarve.
Dona Filipa's tournament package is set to deliver the ultimate week away for golfers by combining luxury accommodation, delicious fine-dining and award-winning golf. After enjoying the opportunity to rub shoulders with fellow competitors at a welcome cocktail soiree and extravagant buffet dinner, attendees will get the opportunity to navigate San Lorenzo's 18 outstanding holes over the following few days. Watch out for the likes of the 'pure danger' 12th; a narrow par 4, which has a deep chasm running along the left side, while, the challenges of the 18th have become world-renowned thanks to its water hazards. A glamorous prize giving dinner with a cocktail and wine will round-off an unforgettable week on the course and there'll even be a surprise memoire gift all included from just €234 per twin room per night.
With bountiful sunshine without the inconvenience of soaring temperatures… and a much calmer, quieter experience on offer than during the high summer months, April is the ideal month to enjoy the pleasures of golf in the Algarve. Combine this with American architects Joseph Lee and Rocky Roquemore's impressive course design, and the chance to play in an international tournament...and the start of the 2016 golf season at San Lorenzo is set to be unmissable.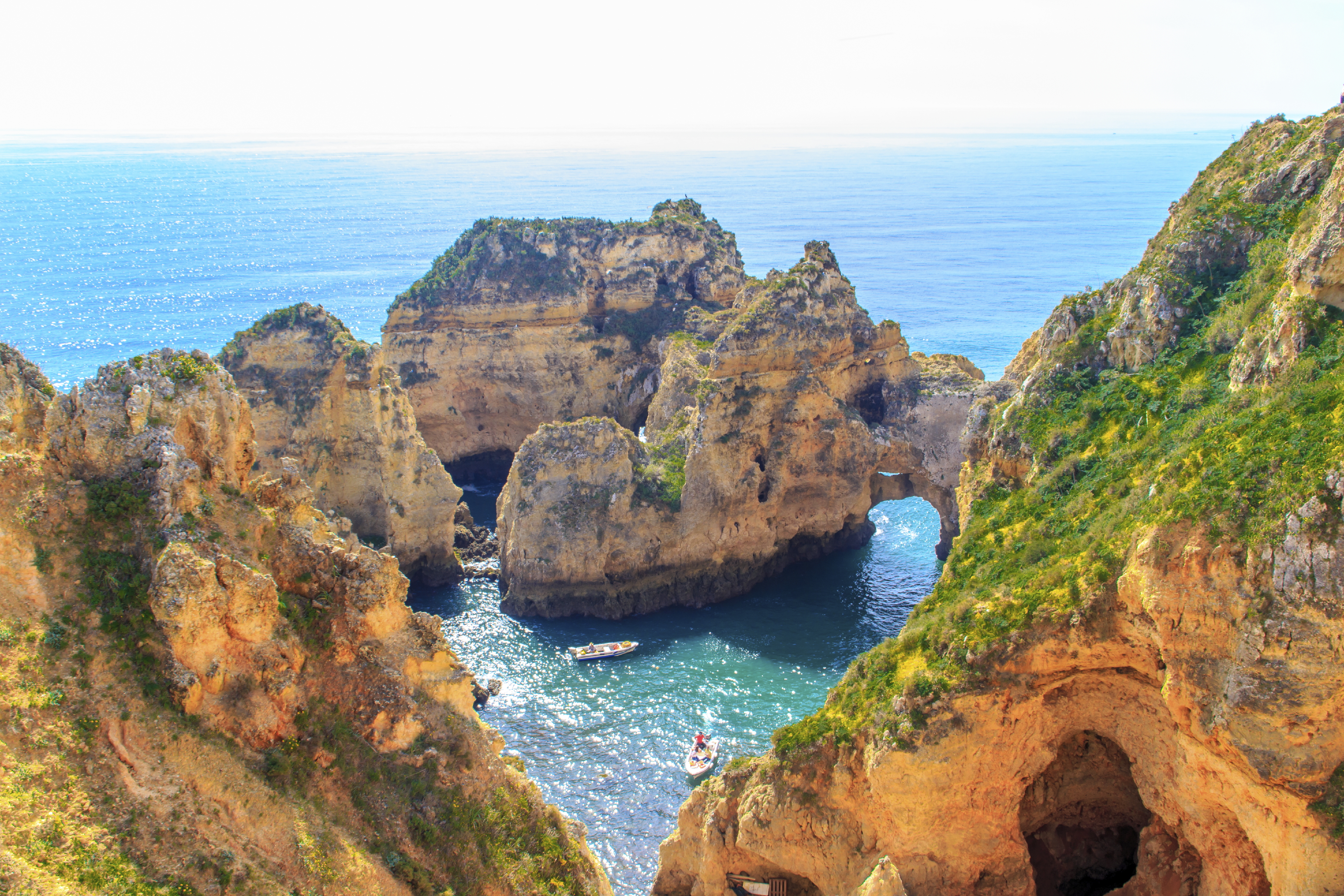 Dona Filipa Featured in High Road Low Road TV Show
Dona Filipa Hotel, along with our beautiful Algarve surroundings have been featured in the Irish travel show, High Road Low Road.
Click here for more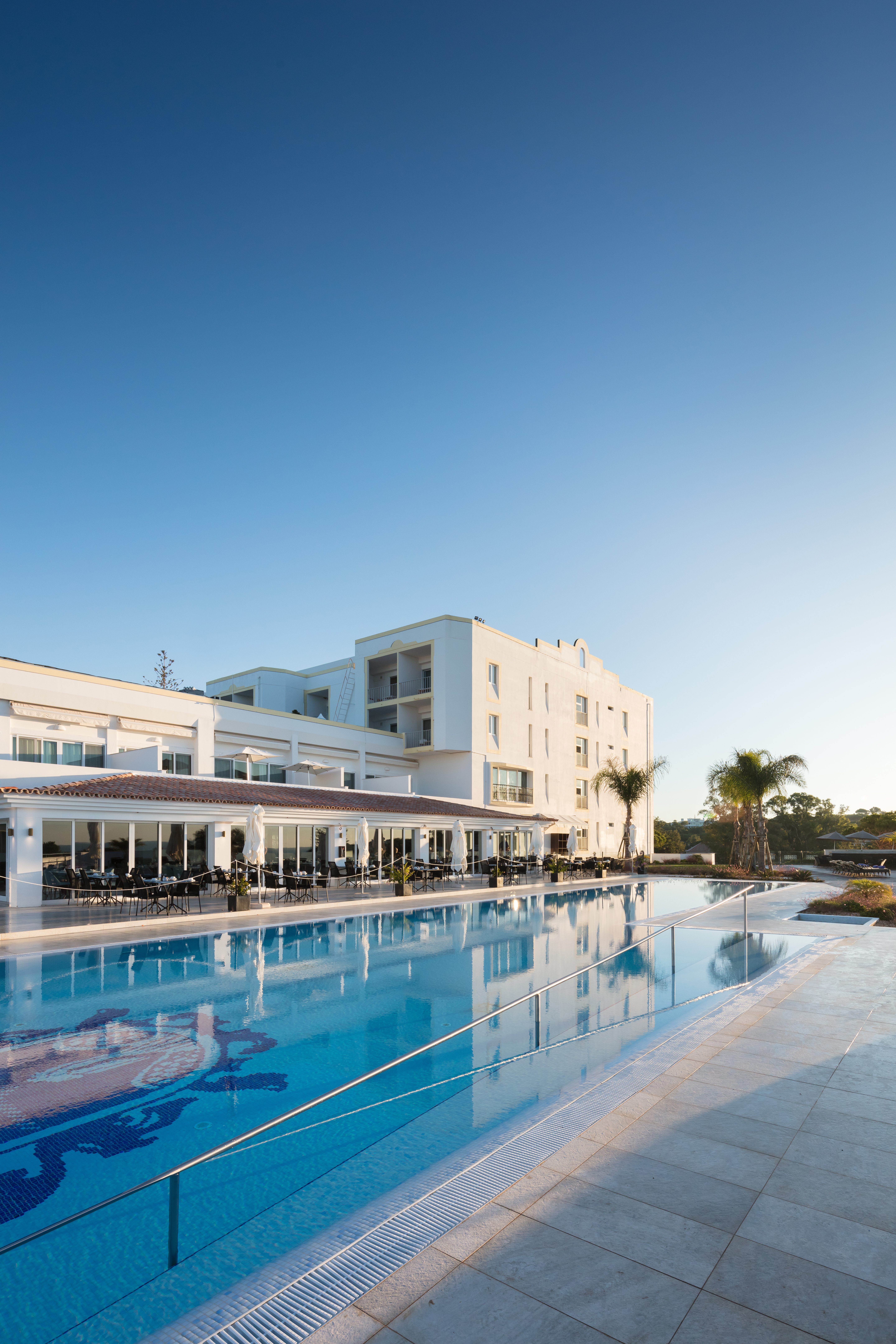 IHG's Newest brand, Vignette™ Collection, Makes European Debut in Multi-Property Deal with JJW
IHG's Newest brand, Vignette™ Collection, Makes European Debut in Multi-Property Deal with JJW
Click here for more