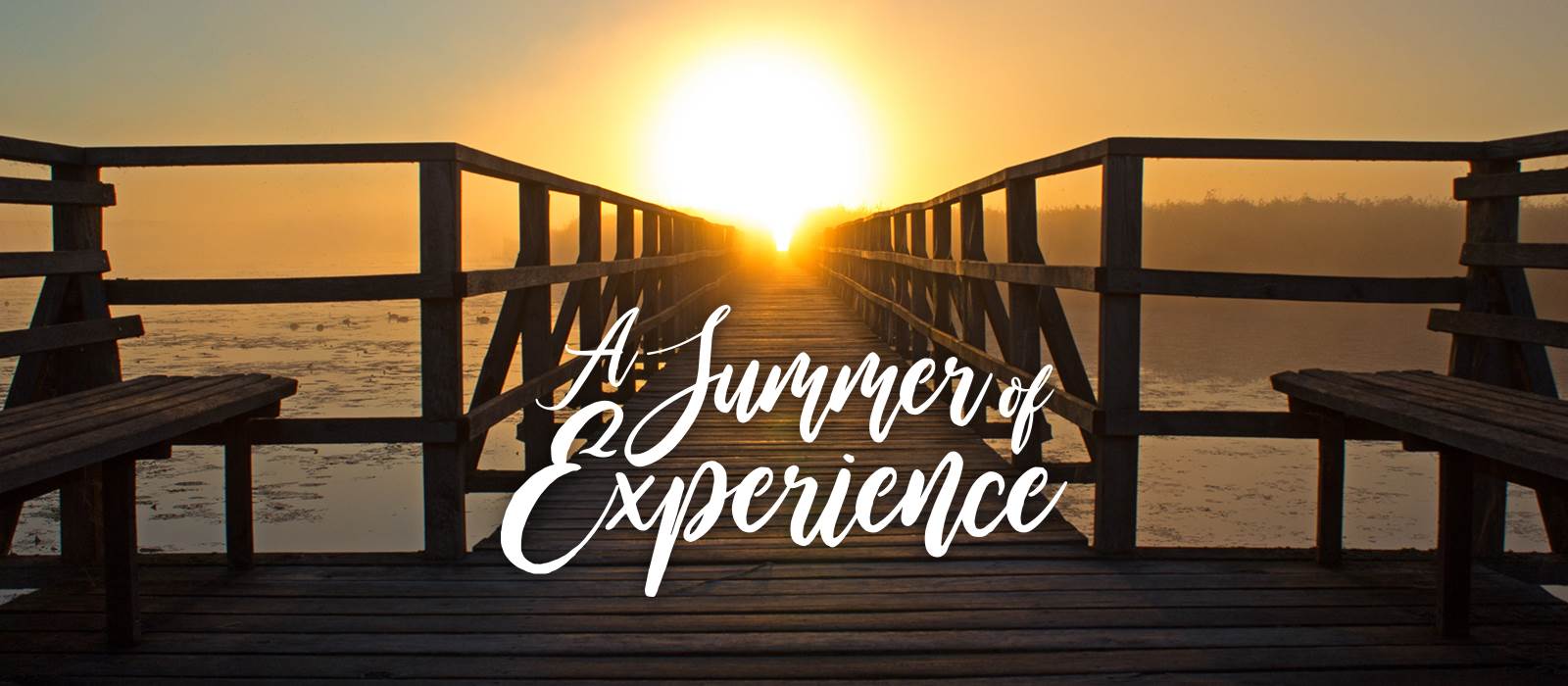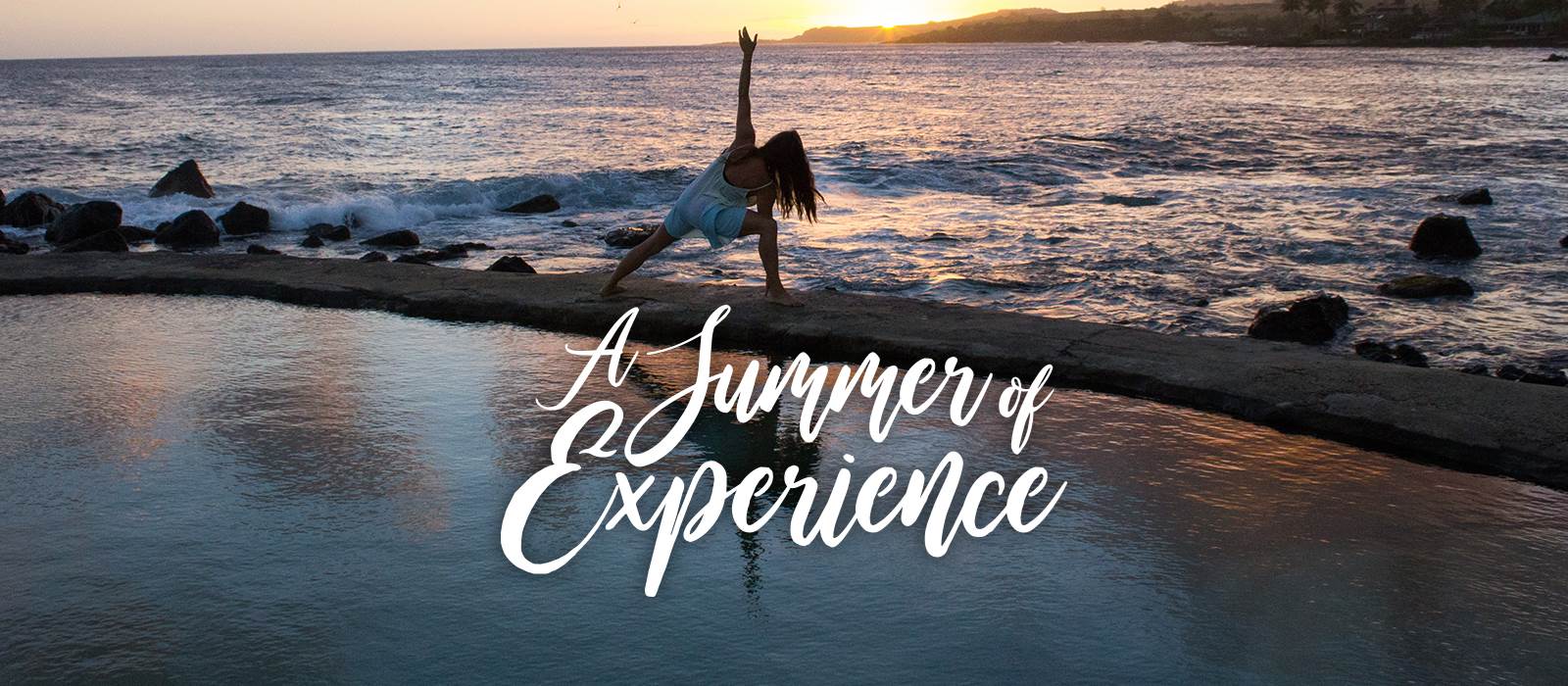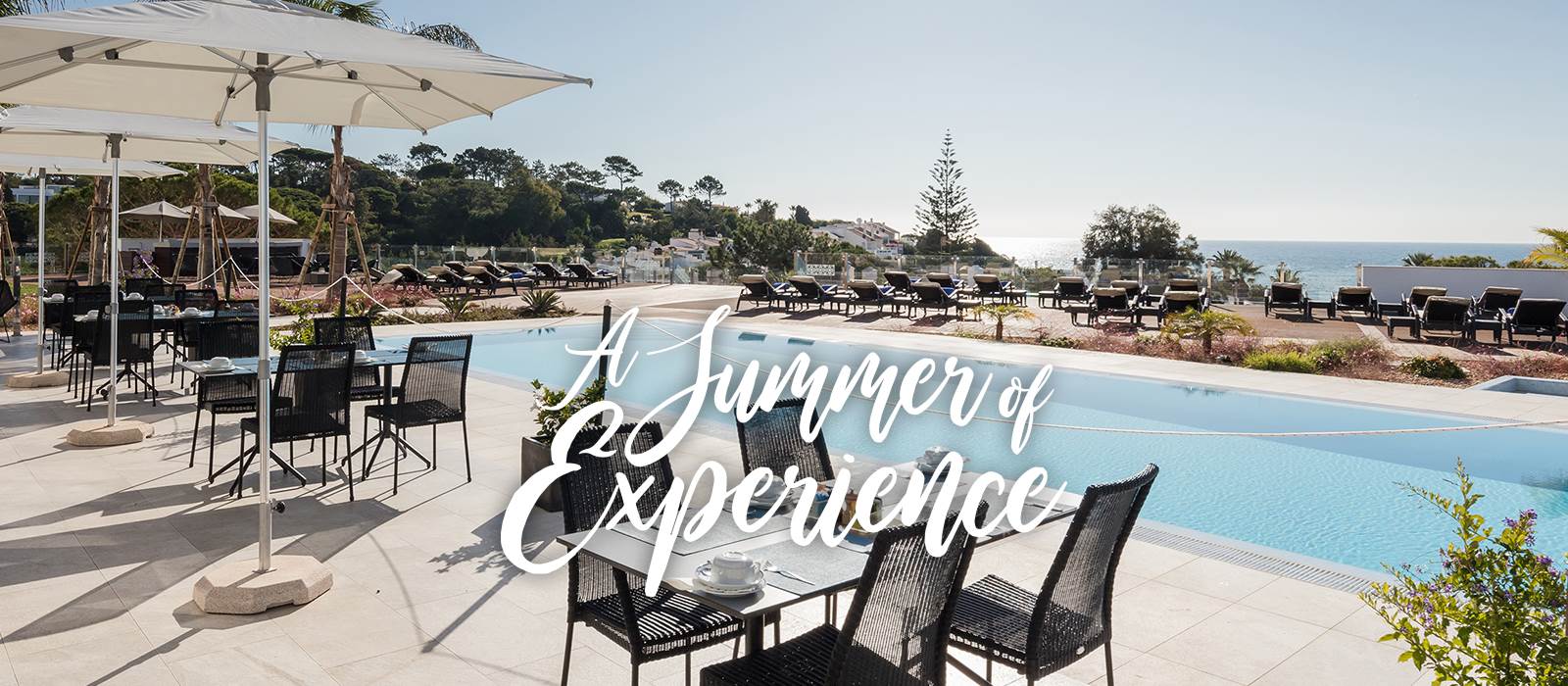 Summer Holidays & Activities in the Algarve
From Healthy Escapes to Relaxing Family Breaks
Welcome to Summer at Dona Filipa Hotel in the sensational Algarve. Here on the beachfront of the luxurious Vale do Lobo, we've planned out a five-star programme of entertainment, activities and exquisite dining.
Dining, Pool Bar & Refreshments
The hotel is proud to offer two outstanding gourmet restaurants, along with a brand new pool bar overlooking the deep blue of the Atlantic. Light meals, snacks and refreshing drinks are available all day, and perfect for enjoying al fresco. Late evening dining is also available from the newly renovated lounge bar, which boasts an exclusive winter garden and games room.
Entertainment & Activities
Dona Filipa has put together an exciting Summer activity programme for adults, families and children: here you can enjoy a range of energising and relaxing pursuits, including water aerobics, yoga classes, personal training sessions, group bootcamps and more. There's also golf on our San Lorenzo and Pinheiros Altos Championship Courses; and a selection of state-of-the-art tennis courts.
Kangaroo Kids Club
Children of all ages can find a wealth of new friends, intriguing activities and exceptional entertainment at our fully supervised Kangaroo Kids Club. Offering a host of fun under the warm Algarve sun, young guests will delight at the brand-new amenities and fun-packed events.
Vale do Lobo, Beach Club & Relaxation
One of Europe's most exclusive areas, Vale do Lobo is blessed with an abundance of exceptional restaurants, bars and picturesque scenery. Enjoy lounging on Dona FIlipa's private beach area, taking idyllic walks on the glorious white sand beach, and surrounding yourself in the life of luxury. Then, at the end of a relaxing sun session, pamper yourself with a selection of spa and wellness treatments.
Offers & Packages
Join us for a five-star Summer experience to remember. Whether you're looking for the best golf, the finest leisure facilities, or the highest standards of gastronomy, Dona FIlipa is ready to deliver. What's more, all children aged 12 and under stay, eat and play for free.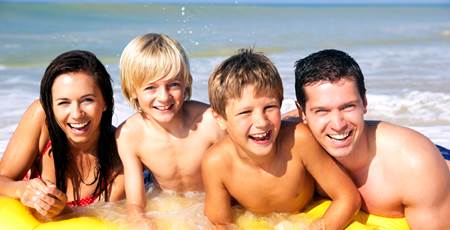 Kids Stay, Eat & Play for Free
Discover More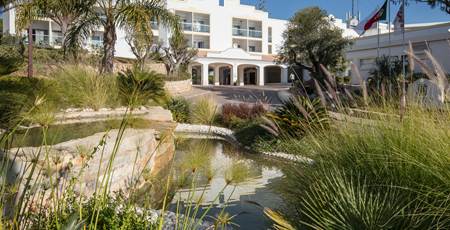 All Offers & Packages
Discover More